« Gun Thread: So You Want to Buy a Gun [Weasel]
|
Main
|
The Morning Report - 10/1/18 »
September 30, 2018
Sunday Overnight Open Thread (9/30/18 )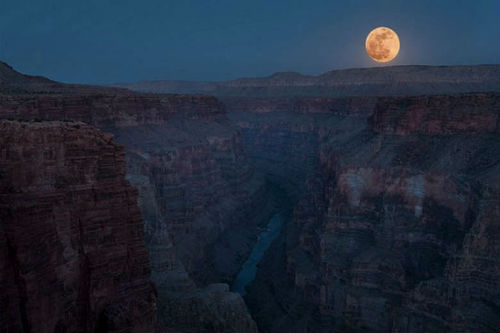 ***
The Quotes of The Day

Quote I

I think most of the base would prefer the Thursday Graham GOP to the Friday Flake GOP. There's little I loathe more than twits who stage public bouts of conscience-wrestling. Mark Steyn

Quote II

"Attention black America: The last time a mob of white liberals demanded that we believe women without due process, our ancestors were hung from trees. Under no circumstances should we allow this radical feminism to persist," Candace Owens
Quote III

"You're ruining Arabic culture by doing this. You're taking these children. They want to go. I'm with you. Don't worry, the whole world is seeing this right now, I will walk forever, I stay with you don't worry." Lindsey Lohan
***
The world needs more Pat Condells and fewer ignorant lefties.
***
Not many of us go out doing the things we enjoy.There has to be a half staff joke here somewhere. h/t fastfreefall via Twitter
***

The American television viewer has simply said "F*ck You" ABC. ABC's Fox's 'Last Man Standing' kicks butt in the ratings.

Tim Allen and Fox are waking up to some very good news this morning.

ABC not so much.

Last Man Standing returned Friday night to deliver 8 million viewers and a downright shocking 1.8 rating among adults 18-49.

That's enough to easily rank as the top-rated show on Friday night — including beating rival ABC, which canceled Last Man Standing after six seasons last year despite the show's pretty decent viewership. In fact, this was Fox's most-watched comedy on any night in nearly seven years.
***
We are from the government and we are here to help you.

The HUB Stadium is a bar in Michigan. They offer a variety of games in addition to liquor. They were recently visited by the Michigan Liquor Control Commission. The commission had some concerns.

Drinking alcohol while throwing axes, ax-throwers wearing open-toed shoes, a lack of monitoring by bar management and axes ricocheting off targets in the direction of participants were among the concerns listed by Michigan Liquor Control Commission investigators who visited the warehouse-style bar at 2550 Innovation Drive in Auburn Hills.
***
Donald Trump and us "Deplorables" continue to be under fire. Keep your chin up and smile, Hillary Clinton will never be President of The United States of America.
***

Our country shouldn't be this way. Our country should not have come to this. A GoFundMe campaign has been set up for Judge Kavanaugh.

The founder of Right Wing News, John Hawkins, on Sunday started a GoFundMe account for Judge Brett Kavanaugh's family.

Like many decent people from both parties, I have been disgusted by the unsubstantiated 36 year old smears aimed at Brett Kavanaugh. We live in a country where innocent until proven guilty is supposed to mean something; yet Brett Kavanaugh's reputation is being dragged through the mud while his family is facing non-stop death threats.
***
Sen. Lindsey Graham (R-SC) came out swinging for Judge Kavanaugh. It appears that former president, George W. Bush is working behind the scenes for the Judge.


Of course, the Kavanaugh nomination had at least some intention to accomplish that anyway. When the opening presented itself in late June with Justice Anthony Kennedy's retirement from the Supreme Court, there was some limited chatter that Donald Trump might not want anyone so connected to George W. Bush as a nominee. Amy Coney Barrett was viewed by some as the real disruptor choice. Trump wisely chose Kavanaugh based on his long experience, but part of that choice was at least a tacit outreach to the Bush wing of the party.
It would be nice to see Bush actually come out and loudly proclaim his support for Kavanaugh. But, if, ifs and buts were candies and nuts we'd all have a merry Christmas.
***
The ONT Musical Interlude
September 30, 1935, Born on this day, Johnny Mathis, US singer, 1976 UK No.1 single 'When A Child Is Born', plus 10 other UK Top 40 singles. 1978 US No.1 single 'Too Much Too Little Too Late' and over 15 other Top 40 singles). His Greatest Hits album spent over nine years on the US chart. via thisdayinmusic.com
***
September 30, 1974, Police were called to a Lynyrd Skynyrd and Blue Oyster Cult concert after a fight broke out between two sound engineers. The Skynyrd roadie claimed that the sound had been deliberately turned off during the bands set. via thisdayinmusic.com
***
Facing Monday and another retarded week, how about a little smile?
***
Scientists want a No Genius Award Winner Zones.

SELFIE-INFLICTED Scientists call for 'no selfie zones' after shocking study finds 259 people killed taking selfies
The worrying phenomenon called 'selficide' has increased at an alarming rate over the past six years.
***

They fought for their lives as kids. Now they are going to spend the rest of their lives together. Tonight's Feel Good Story of The Day.

They Met As Cancer Patients At St. Jude's. 25 Years Later, They Tied The Knot

Joel Alsup and Lindsey Wilkerson tied the knot this month, 25 years after first meeting as patients at St. Jude Children's Research Hospital.
***

Tonight's ONT has been brought to you by Damn Near Perfection.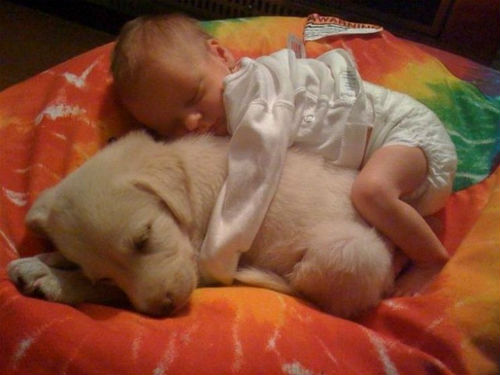 Notice: Posted with permission from Thee Ace Media Empire, AceCorp, LLC and 12 Step Programs everywhere.
Weekly commenter stats for week of 9-30-2018
Top 10 commenters:
1 [765 comments] 'J.J. Sefton' [107.39 posts/day]
2 [712 comments] 'Grump928(C)'
3 [602 comments] 'runner'
4 [601 comments] 'Your Decidedly Devious Uncle Palpatine, GECSPLAN, SMR and Ancient Slavonaut Newsletters'
5 [513 comments] 'Insomniac '
6 [496 comments] 'Deplorable Jay Guevara, now with an added spark of divinity, just back from the mid-Atlantic'
7 [494 comments] 'LeftCoast Dawg'
8 [460 comments] 'willow'
9 [455 comments] 'TheJamesMadison, Pre-Order The Battle of Lake Erie Today!'
10 [445 comments] 'm'
Top 10 sockpuppeteers:
1 [376 names] 'Miklos, just Miklos' [52.78 unique names/day]
2 [72 names] 'LeftCoast Dawg'
3 [62 names] 'Surfperch'
4 [60 names] 'Duncanthrax'
5 [51 names] 'ALH'
6 [47 names] 'Deep Frozen State'
7 [46 names] 'Axeman'
8 [45 names] 'Don Q'
9 [39 names] 'Count de Monet'
10 [39 names] 'Notorious BFD'
Congrats or condolences, depending on your mood.

posted by Misanthropic Humanitarian at
10:00 PM
|
Access Comments