« EMT 09/30/18
|
Main
|
The Gentle Art Of Economics; Otherwise Known As Blowing Smoke »
September 30, 2018
Sunday Morning Book Thread 09-30-2018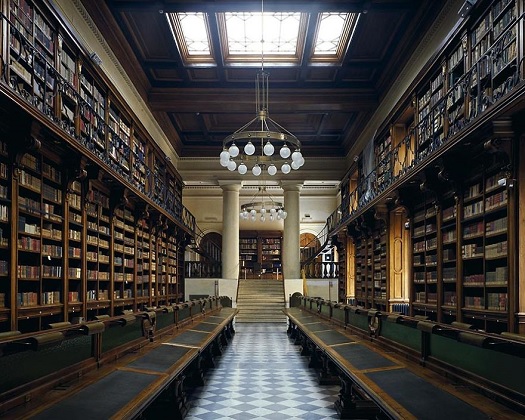 The Crociera Library, Rome, Italy

Good morning to all you 'rons, 'ettes, lurkers, and lurkettes, wine moms, frat bros, and everybody who's holding your beer. Welcome once again to the stately, prestigious, internationally acclaimed and high-class Sunday Morning Book Thread, a weekly compendium of reviews, observations, and a continuing conversation on books, reading, and publishing by people who follow words with their fingers and whose lips move as they read. Unlike other AoSHQ comment threads, the Sunday Morning Book Thread is so hoity-toity, pants are required. Even if it's these pants, which look like they started out as a shirt, and then got confused.

It Pays To Increase Your Word Power®
CACKHANDED is a Britisn term meaning clumsy or awkward.
Usage: "I'm sure a number of people actually *do* think that people who disagree with them politically are entitled to fewer rights and presumptions under the law and the norms of civic discourse, but it takes a particularly cackhanded politician to say it out loud on national TV."
(h/t Jeff B.)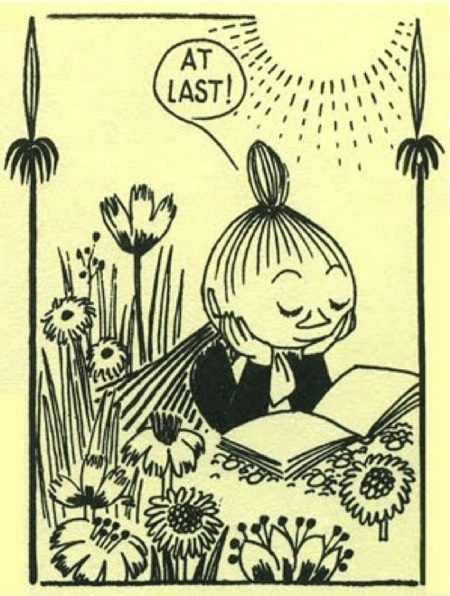 On Hobbits
This came up last week, regarding the classic children's book Wind In the Willows:
We first meet a mole whitewashing his burrow. Then we meet a succession of critters living above and below ground, all in the manner of the folk of the English countryside. They all have larders and enjoy good meals, and in their displays of personality the represent or mock different expressions of countrified Britons.

In short, they are Hobbits. Do we know, has anyone speculated, whether Tolkien were inspired by or borrowed from Wind in the Willow?

Posted by: Bandersnatch at September 23, 2018 09:24 AM (fuK7c)
This is an interesting question. We know that one of Tolkien's homies, C.S. Lewis, was a big fan of Wind in the Willows, which he wrote admiringly of, and this is obvious from his Narnia books. It is also known (according to All Hail Eris) that Tolkien did not like the Narnia books. So there's that bit of data, for whatever it's worth.
The second bit of information is that I have heard (and unfortunately, I have no source to verify this) that Tolkien got his inspiration for hobbits from the military service he saw in WWI. Many of the soldiers he encountered were very much like hobbits, i.e. simple, unsophisticated men from rural counties with not a lot of experience of the world outside their little villages.
According to John Garth, who wrote Tolkien and the Great War: The Threshold of Middle-earth, Tolkien was placed in the British military system where even though it
...enshrined old social boundaries, it also chipped away at the class divide by throwing men from all walks of life into a desperate situation together. Tolkien wrote that the experience taught him, "a deep sympathy and feeling for the Tommy; especially the plain soldier from the agricultural counties". He remained profoundly grateful for the lesson. For a long time, he had been imprisoned in a tower, not of pearl, but of ivory.
Also, according to Garth, Tolkien:
"felt an affinity for these working class men", but military protocol prohibited friendships with "other ranks". Instead, he was required to "take charge of them, discipline them, train them, and probably censor their letters ... If possible, he was supposed to inspire their love and loyalty." Tolkien later lamented, "The most improper job of any man ... is bossing other men. Not one in a million is fit for it, and least of all those who seek the opportunity."
Heh. I think you can see a lot of this in the 'Scouring of the Shire' chapter in Return of the King.
And this makes me really like Tolkien. Unlike today's academics, he did not disdain the 'lower classes'. The soldiers in the trenches with him may not have had a high-falutin' education of the kind Tolkien had, but they were decent, honest men you could count on when the bullets started flying and the mortar shells came raining down.
All Hail Eris' source she cited was this review of the book Bandersnatch: C. S. Lewis, J. R. R. Tolkien, and the Creative Collaboration of the Inklings by Diana Glyer.
C. S. Lewis, J. R. R. Tolkien, and the other members of the Inklings met each week to read and discuss each other's work-in-progress, offering both encouragement and blistering critique. How did these conversations shape the books they were writing? How does creative collaboration enhance individual talent? And what can we learn from their example?

Beautifully illustrated by James A. Owen, Bandersnatch offers an inside look at the Inklings of Oxford—and a seat at their table at The Eagle and Child pub. It shows how encouragement and criticism made all the difference in The Lord of the Rings, the Chronicles of Narnia, and dozens of other books written by the members of this literary circle. You'll learn what made these writers tick and more: inspired by their example, you'll discover how collaboration can help your own creative process and lead to genius breakthroughs in whatever work you do.
The Kindle edition is $10.99.

Moron Recommendation
18 I read The Russian Hoax: The Illicit Scheme to Clear Hilliary Clinton and Frame Donald Trump by Gregg Jarrett. Jarrett does an excellent job of telling the detailed, step-by-step story of how they let Clinton slide while trying to do a bloodless coup on Trump. I knew almost all of the information before reading this book, but it was very helpful to read it all in such an organized manner. An excellent book.

Posted by: Zoltan at September 23, 2018 09:12 AM (IWXAZ)
The Russia Hoax: The Illicit Scheme to Clear Hillary Clinton and Frame Donald Trump discusses:
--How did Hillary Clinton manage to escape prosecution despite compelling evidence she violated the law?
--Did Peter Strzok, James Comey, Andrew McCabe, Loretta Lynch, and others obstruct justice by protecting Clinton?
--Why was there never a legitimate criminal investigation of Clinton in the Uranium One case?
--Are the text messages exchanged between Strzok and FBI lawyer Lisa Page evidence of a concerted effort to undermine the electoral process?
--Was there ever any real evidence of "collusion" between Trump and the Russians?
$14.99 on Kindle.
___________
While traveling I finally finished A Distant Mirror and don't have much to add from my previous observations. Overall, it's pretty interesting but you could cut out maybe 10 percent of its length by excising Barbara Tuchman's inane editorializing. She's clearly anti-clerical, and is of the now-dated "if women only had a decent shot they'd should they are just as good as men" school of thought.

In short, she's just as much a creature of her time and place as the people she looks down on in her book.

Posted by: A.H. Lloyd at September 23, 2018 09:14 AM (cfSRQ)
Yeah, we human beings are historical creatures, so there's really no way for us to get outside of history to properly evaluate history - except in terms of our own history. I am reminded of this when I watch old episodes of Star Trek. The original series is set approximately 200 years in the future, yet I see the female crew members walking around in miniskirts and beehive hairdos and think, wow, it looks just like the mid-1960s. And then I catch an episode of ST:TNG and despite it being set 400 years from now, it looks just like the 1980s. It's very amusing.
Oh, and there's always someone who is a "20th century-o-phile" and his or her living space is decorated with movie posters, toys, and other things we would easily recognize.
If you have a spare $13.99, you can grab a copy of A Distant Mirror on Kindle.
___________

Books By Morons
The future Mrs. Quincy, Jane Lowery
With her garments all lacy and flowery
I don't like to boast
But what attracted me most
Was the mindboggling size of her...uh...dowry!
I suddenly realized I hadn't yet pimped Muldoon's Limerick-A-Day site, so let me take a moment right now to pimp Muldoon's Limerick-A-Day site. It's chock for of limericks (like the hilarious example above). And you get one a day. Although I noticed that there's only 16 of them, this being Sept. 25th, so you'd think there would be more. But the count comes out about right if you assume Muldoon takes weekends off. This is clearly false advertising and maybe one of you morons could hire that tower of integrity Michael Avenatti (JD, LLB, CPL) to sue his ass off. In the meantime, buy his book, Muldoon's Library of Limericks, Volume 1 to help him out with his legal expenses.

___________
Moron author Alec Lloyd has just published a new book, not a novel, but set of fantasy/historical miniatures rules. From his e-mail:
It's called "Conqueror: Fields of Victory" and this is the long-awaited revised edition. The biggest difference between the two is that this version has some ready-made units for you to and get killin' with: orcs, dragons, elves, and so on.

Conqueror doesn't have a specific background; it's a general 25mm rules set that you can use with just about any setting. Technology-wise it has early firearms and pikes, so English Civil War/Thirty Years' War is where it tops out. There are rules for chariots, artillery, skirmishers, some basic formations and also magic items and wizards.

I designed it to replace Warhammer Fantasy Battles because I was tired of their design treadmill (new rules set every three years). Since Warhammer went away, this is a great way to get your gaming on.
This sounds like old-school, pencil-and-paper Gygax D&D, only with not much Gygax and a lot more Lloyd. I did poorly in college because I spent way too much time rolling dice and moving little figurines on paper diagrams and not enough time studying.
Conqueror: Fields of Victory: Battles with Miniatures, Revised Edition is available in paperback for $14.99. My only question is this, from the Amazon blurb:
The core of the game is its intuitive turn sequence that allows players to focus on tactics rather than mechanics. With three formations (column, square and skirmish) and three morale states (normal, disordered and routed, Conqueror provides players with exactly the right amount of realism.
Those morale states seem incomplete to me. Are normal, bad, and really bad the only realistic options? I would propose a couple more on the positive side, so your options would be routed, disordered, normal, pumped, and berserk. You could even have the "berserk" state last only a limited amount of turns as expenditure of emotional energy will drain you a lot faster. But I'm not a game designer, so maybe this is all hogwash.
Lastly, Alec thanks all of you morons who bought A Man of Destiny, and if you're interested, the real-life role model for the main character, Maxim Darius, passed away earlier this month, and he posted a memorial to him on his web site.
___________
Moron author scrood is a doctor who knows a very great deal about oxidative stress, which can cause all sorts of health issues. He's written a couple of books on this condition and what you can do to fight it, Let's Hack Oxidative Stress and Let's Hack Male Infertility. He's offering both Kindle books for FREE today, Sept. 30th.
You can find out more information on his Blood Oxidative Stress (BLOS) web site.
___________
Don't forget the AoSHQ reading group on Goodreads. It's meant to support horde writers and to talk about the great books that come up on the book thread. It's called AoSHQ Moron Horde and the link to it is here: https://www.goodreads.com/group/show/175335-aoshq-moron-horde.
___________
So that's all for this week. As always, book thread tips, suggestions, bribes, rumors, threats, and insults may be sent to OregonMuse, Proprietor, AoSHQ Book Thread, at the book thread e-mail address: aoshqbookthread, followed by the 'at' sign, and then 'G' mail, and then dot cee oh emm.
What have you all been reading this week? Hopefully something good, because, as you all know, life is too short to be reading lousy books.

posted by OregonMuse at
09:07 AM
|
Access Comments