« Thread before the Gardening Thread, September 22 [KT]
|
Main
|
Ace of Spades Pet Thread »
September 22, 2018
Saturday Gardening Thread: First Day of Fall [KT]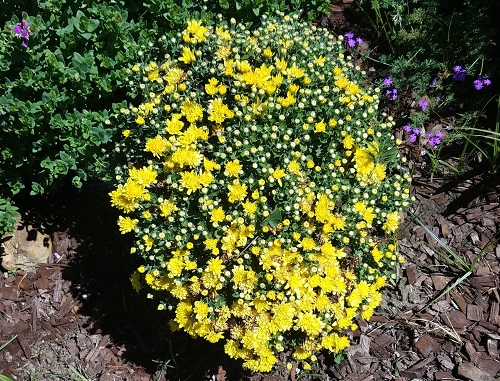 Hello, Gardeners and Friends of Gardeners! Welcome to Fall! Fires seem to be calming down some. Floods still underway. Keep us posted on what's going on near you.
Fall Planting
The Invisible Hand and his wife have been doing some re-planting in the front. The Chrysanthemum above reminds us that it is September. Can you identify any of the other plants? More below.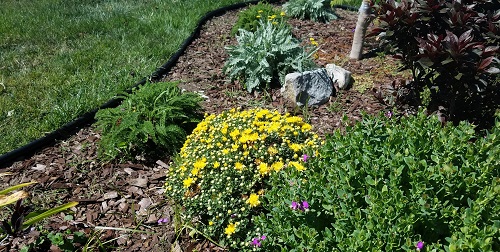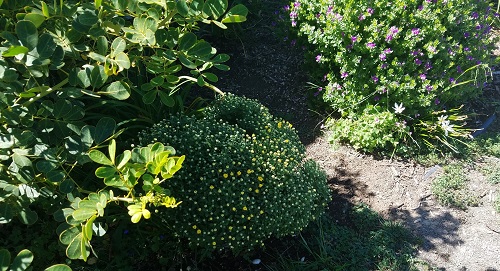 More on the back yard later.
Travel
Friends from Arizona went on a trip north, so we get to see some fall leaves, and a few flowers.
Upper Mesa Falls: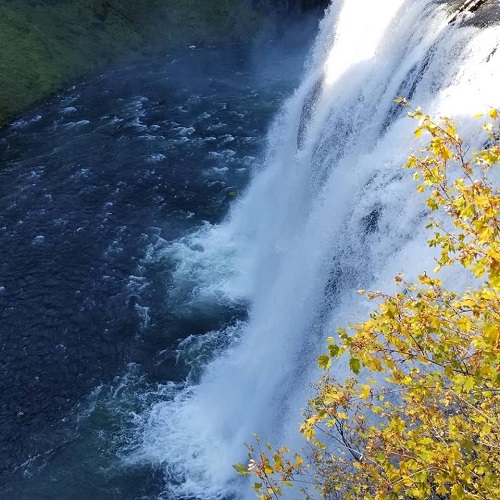 Last summer flowers in Teton Pass: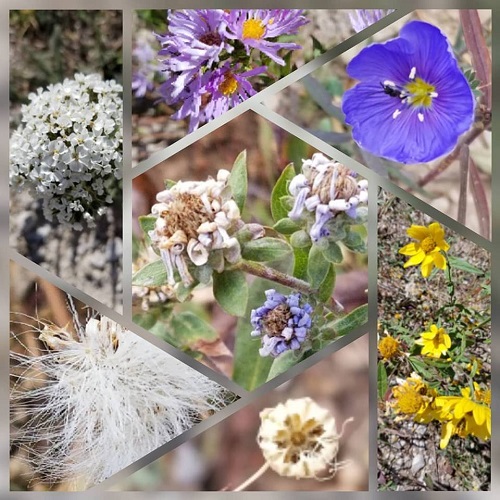 Early fall leaves in Teton Pass: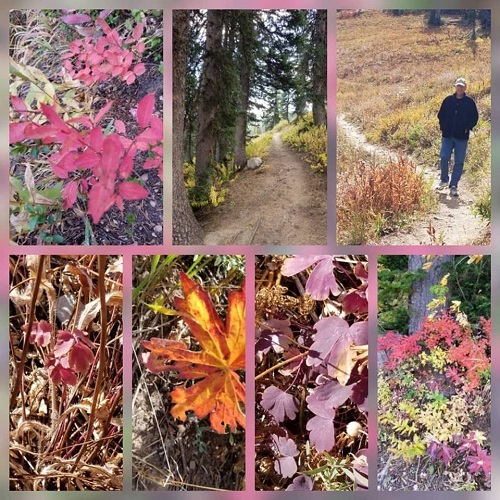 Silver lake: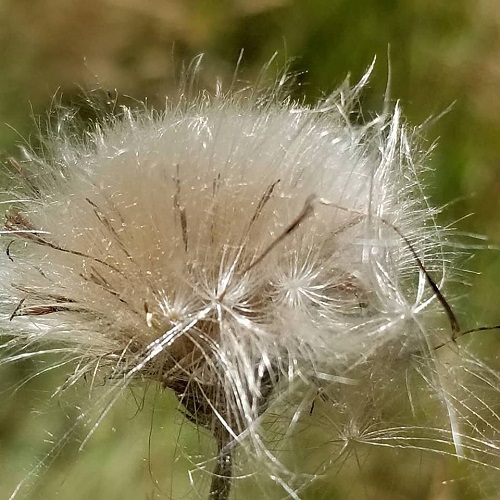 Aspens and evergreens in Yellowstone: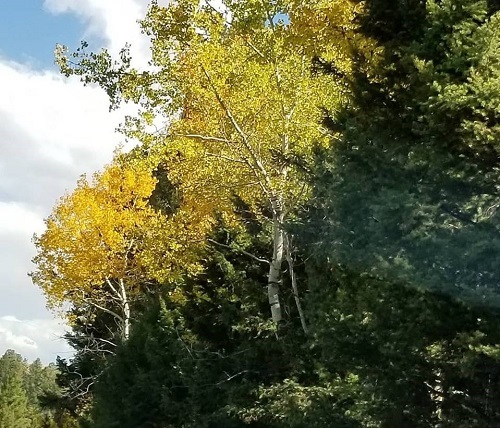 And finally, from Don in Kansas:
We don't have mountains in Kansas, but we do have sunsets. Last night's was a full 360 degrees. Here's a portion of it.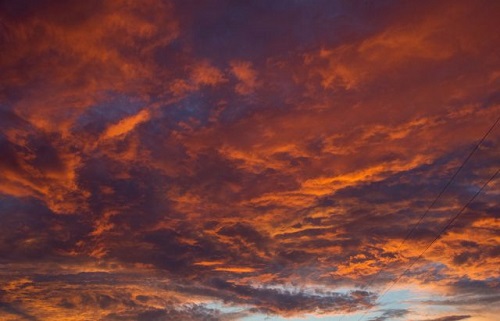 Be sure to follow the link to see it embiggened, and to see more.
Big Toy Corner
Weasel has a new toy for WeaselAcres, the WeaselMobile: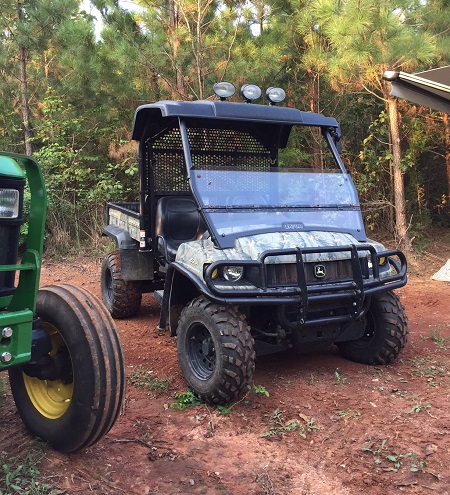 He went for a cruise, saw this: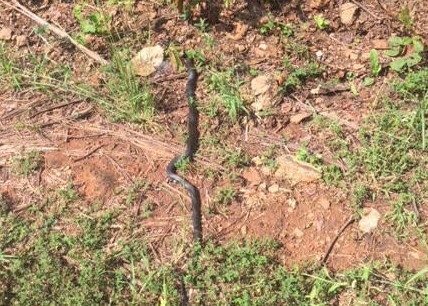 Yellow Stripey Things
This is the time of year when insects like to come into the house. Should you be alarmed? It depends. Here is a comprehensive guide to yellow stripey things. Just to get you started. Entertaining descriptions.
I have learned about specialized skills among members of The Horde.
gp takes insect photos, and Hank Curmudgeon identifies insects. I got this one as a special favor from gp.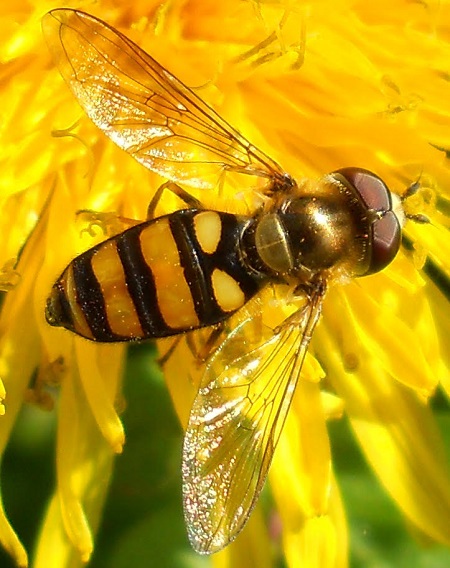 Hank identified the one in the photo as Syrphys torvus. Probably
Hover bees are neat even if they are "just" flies.
It is recommended that you learn about yellow stripey things before taking Maternity photos with bees and a snake.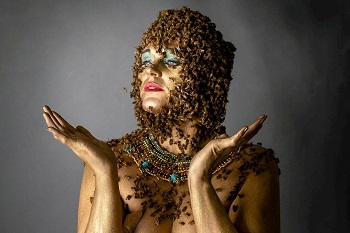 Next week: Spiders.
Gardens of The Horde
From Anonymous in San Diego:
I won a bulb many years ago at our local horticultural society. It's called Giant White Squill. Supposedly one of South Africa's largest bulbs.

Mine grow very green and strappy then the straps die like an Amarylis. They are bare for awhile then all of a sudden I get the flower.

Being indelicate, I call them my penis flowers.

I won only one bulb but it pupped and I now have several. Three of them are in bloom currently.
I naturalize my bulbs so no digging up, and I do absolutely nothing to them ever! Very easy to grow and quite the conversation starter.

Great job with the plant and flower thread. Love to lurk at Ace of Spades.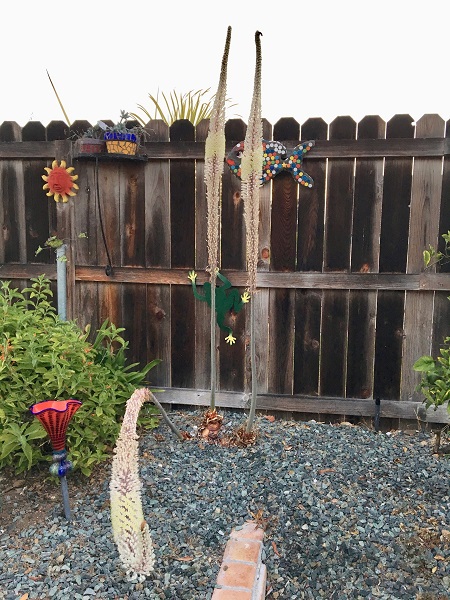 If you would like to send information and/or photos for the Saturday Gardening Thread, the address is:
ktinthegarden
at g mail dot com
Include your nic unless you just want to be a lurker.

posted by Open Blogger at
01:22 PM
|
Access Comments