« Evergreen State College Freshman Enrollment Down 50%, Says Professor
|
Main
|
The Morning Report 9/13/18 »
September 12, 2018
Wednesday Overnight Open Thread (9/12/18)
(Howdy)
***
The Quotes of The Day
Quote I

The first problem with self-identifying as "conservative" in any way is that the label has been thoroughly corrupted. When someone like Jonah Goldberg is considered the face of conservatism, the label no longer has meaning. Goldberg started out on the far Left working for Ben Wattenberg at PBS. His "journey" to the Right got him only as far neo-conservatism, which has always been a Progressive heresy. The fact these people are allowed to call themselves conservative says conservatism is a meaningless label.The Zman Blog

Quote II

"I completely support House Republican efforts to have President Trump declassify the FISA [Foreign Intelligence Surveillance Act] warrant applications, the Bruce Ohr/Chris Steele interactions, and all other relevant information regarding allegations of corruption in the DOJ & FBI. It is increasingly clear it was the Obama Administration who politicized the DOJ/FBI, not the Trump Administration," Sen. Lindsey Graham (R-SC)
***

A Moron could make big coin with #I'mwithDickHead apparel.

One would think that Kaepernick would have shown some appreciation for the public relations risk Nike is enduring on his behalf by being loyal and not acting in a manner that will threaten to steal away Nike's profits, but that isn't the case.

While Nike is paying Kaepernick millions per the endorsement deal, and he stands to make untold amounts more through royalties of his endorsed apparel sales, he has nevertheless launched his own brand that indisputably will compete, at least at some level, with Nike
***
Your fill-in ONT Cob has been flipping off Twitter. It appears he has to use the term "illegal immigrant" to get their attention. Who knew that truth was hate?
Twitter just rejected paid promotion of the tweet below, saying: 'This determination is based on the following Twitter Ads policy: Hateful Content'," Krikorian tweeted. "It's because it contains the phrase 'illegal alien', which @TwitterAdsHelp deems unacceptable."
***
The ONT Musical Interlude
September 12, 2003, US singer songwriter Johnny Cash died of respiratory failure aged 71. One of the most influential musicians of the 20th century, known as "The Man in Black." He traditionally started his concerts by saying, "Hello, I'm Johnny Cash." Had the 1969 US No.2 & UK No.4 single 'A Boy Named Sue', plus 11 other US Top 40 singles. Cash also had his own US TV show in late 60s early 70s via thisdayinmusic.com
***
The Left Staying classy as ever.

"The [left's] frustration has boiled over at points," the Times understates. "Annie Clark, a spokeswoman for Ms. Collins, provided The New York Times with copies of a letter and multiple voice mail messages addressed to the senator using vulgar language and outright threats."

One example of a threat is a "caller [who] told a 25-year-old female staff member at one of Ms. Collins's Maine offices that he hoped she would be raped and impregnated."

Collins has also had some 3,000 coat hangers mailed to her office (a reference to the back alley abortion).

Protesters have shown up at Collins' private home in Bangor.

And "they" wonder why we have CCW permits.
***
No word if alcohol was involved. But a chain saw was. Genius Award Winner.
***
Diabetes, is a dastardly disease. Good news on the pharmaceutical side. Tonight's Feel Good Story of The Day.

A ground-breaking clinical trial of a new investigational drug has been launched to help prevent and manage Type 1 diabetes, and researchers have already dosed the first patient in the world with the treatment.

The drug, which was developed by scientists Clinical Research Facility (CRF) at Cardiff and Vale University Health Board (UHB), aims to help the regrowth of insulin making 'beta' cells of the pancreas, which are lost in patients living with the disease. Despite being an early phase trial, the CRF has now dosed two patients with this new drug.
***

Tonight's ONT has been brought to you by Perils.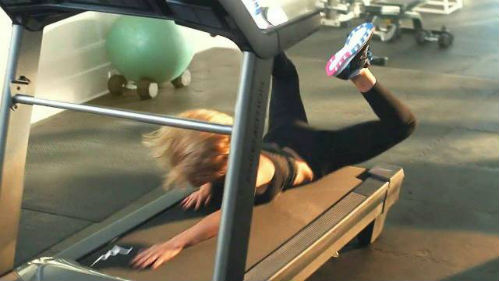 Notice: Posted with permission by The Ace Media Empire. AceCorp, LLC proud distributor of The ONT.
&topic=world_news">

posted by Misanthropic Humanitarian at
10:20 PM
|
Access Comments