« Late Summer Saturday Open Thread September 1 [KT]
|
Main
|
AoSHQ Pet Thread [KT] »
September 01, 2018
Saturday Gardening Thread: Labor Day Weekend [KT]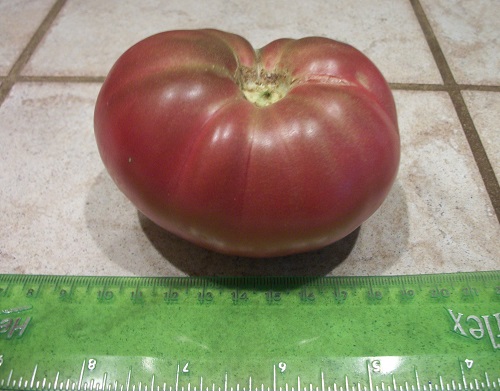 The photo above is from the famous Pat* in Idaho, who does those comprehensive garden reports in the comments. Amazing to me that the tomato above came from a compost heap seedling.
This tomato came from the plants growing out of my compost heap (a photo of the compost heap and its tomato plant toppers appeared in a previous Garden Thread). It's a beauty, and it was delicious.
Looks absolutely scrumptious. A perfect Labor Day Weekend photo. And we are happy to get some other photos from her, too.
The Edible Garden
Also from Pat**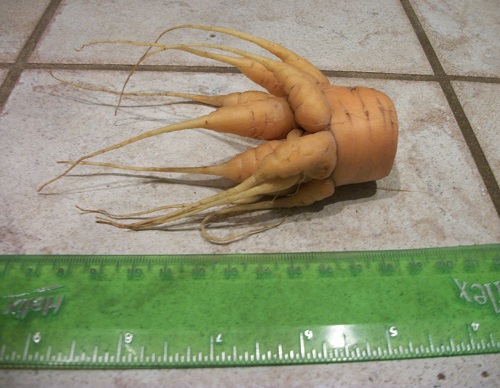 This carrot has eleven tails!
An occasional carrot with lots of tails is fun. But it can be a drag if they're all forked. Some enterprising member of The Horde might like to report on how to limit forking in carrots.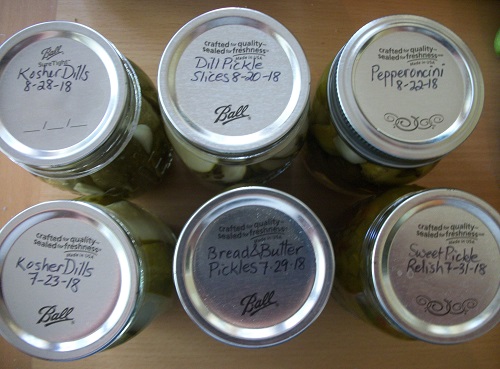 We've been busy with our canning.
What a selection! I'm going for the bread and butter pickles.
Illiniwek sent the following photo a few weeks ago, but grapes in August in the Midwest just didn't seem right, so I didn't post them then: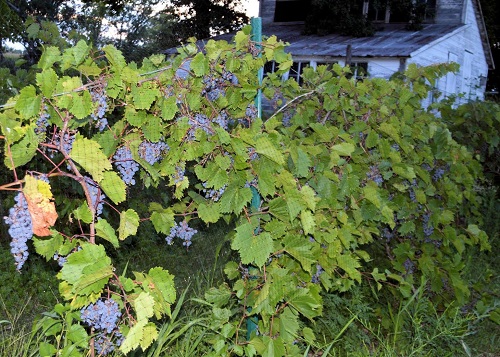 Never got around to pruning them ... turned out OK.
Wildlife in the Garden and Landscape:
Preventing Raccoon Predation:
Gordon sent in the following story:
I went out to turn of the water to the beds about 10 one night last week. In the side yard, on the sidewalk, were two adult raccoons. They had this "Oh, uh, hey buddy, is this the way to the garbage cans?" look, and then they ambled away. My wife said, "But they haven't wrecked the garden." I told her that they didn't have to. There was plenty for easy taking.
Also from Gordon, a link to a new product description, with videos: Swedish chamber pot/watering can.
Wonder if it would scare raccoons if you put some predator urine in it?
Anybody else got another good idea for keeping raccoons out of the garden? It's that season.
Illiniwek has lots of wild visitors. Deer can cause some damage, too. But looks at these little ones: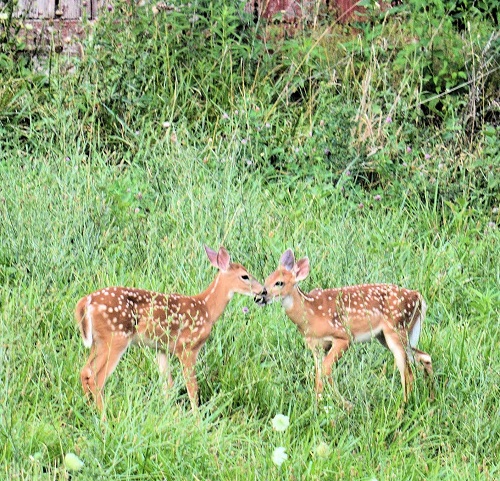 . . . probably from one of the triplets that were born here a couple years ago.
Domestic Animals
Illiniwek sent this update on his hens a few weeks ago, so he may be getting eggs now: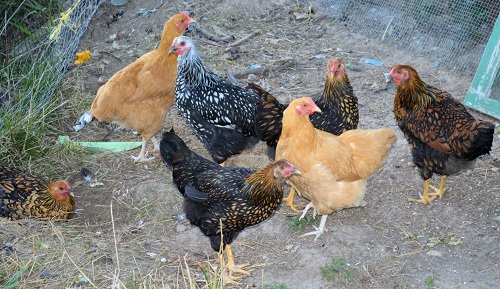 I keep reminding them that's the deal. They like tomatoes, love the grapes.
If you are looking for cow information today, it will be in the Pet Thread.
Weather and Gardening
Update on the aftermath of the hailstorm at my cousin's house (top photo), which was reported last week: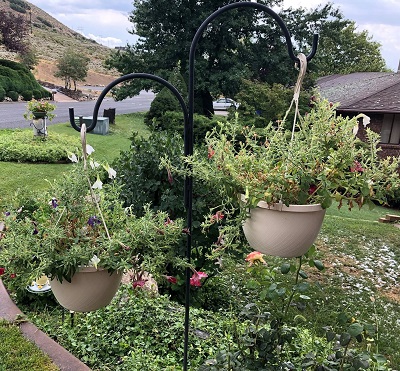 One week ago today this little plant was very beautiful but was stripped completely clean of all of its leaves and flowers by the giant hail storm that hit our city as well as everyone else. I think it's interesting to see the way that it has begun to leaf out and recover after just seven days. I think we can all take a lesson from the plant about recovering when something bad hits.
Another life lesson from gardening. How's the weather treating you and your garden?
Gardens of The Horde
From Illiniwek: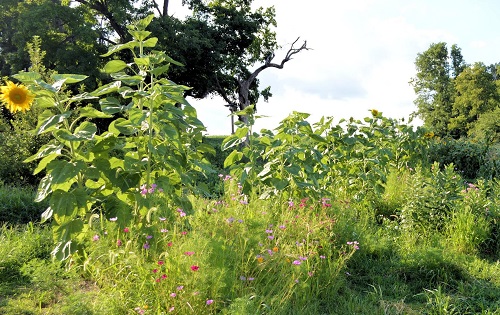 Last year's flower border but smaller, with giant sunflowers added
The sunflowers are probably either bigger now or eaten by birds.
From Le Garde Vieux, more photos from his neighbor's garden: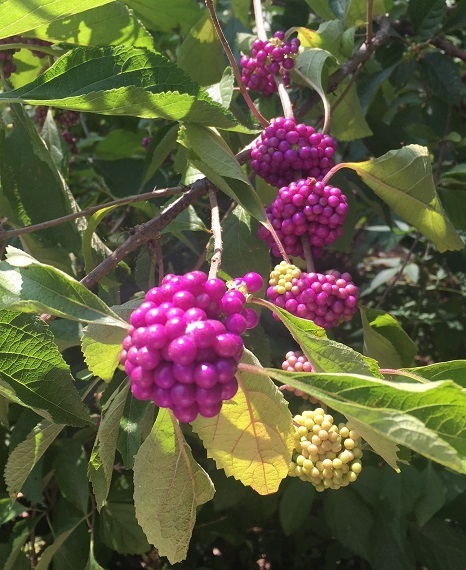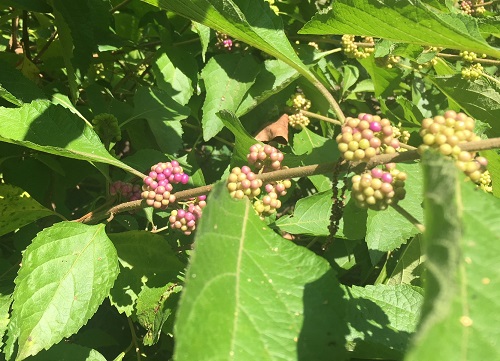 Here are what we in Northern Alabama (zone 7) call pretty berries or beauty berries. The first photo does not do justice to what a vivid electric purple they are. The second photo shows the immature berries just turning color.

The berries are each about the size of bb's (ice cream sprinkles?). The mature bushes grow wild in the nearby hills and get to be about 6' by 6'.
We transplanted three saplings from the woods about 8 years ago. All have survived.

Once again, anyone know the proper name?
Hope you have a great Labor Day Weekend. Try to spen a little time outdoors if you can.
If you would like to send information and/or photos for the Saturday Gardening Thread, the address is:
ktinthegarden
at g mail dot com
Include your nic unless you just want to be a lurker.

posted by Open Blogger at
12:36 PM
|
Access Comments