« EMT 09/01/18
|
Main
|
Saturday Gardening Thread: Labor Day Weekend [KT] »
September 01, 2018
Late Summer Saturday Open Thread September 1 [KT]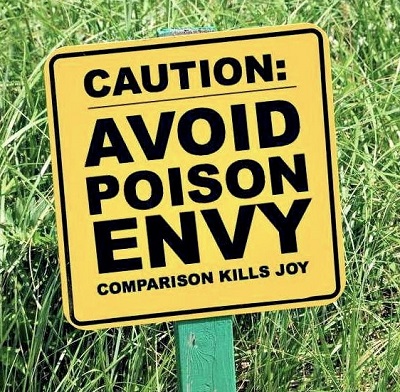 The idea of White Privilege is to pretend that Jaden Smith, or Barack Obama's kids, have fewer opportunities than some poor, white, son-of-meth-head does, by nature of skin color.
Happy Labor Day Weekend! Hope you all plan to listen to Pacifica Radio today while tending the barbecue, or protesting.
Just kidding.
I sometime wonder where the terms upon which the Left pounces to increase its power over the masses came from. Here's a great piece from Quillette on the highly privileged lady who invented White Privilege. (h/t Maggie's Farm)
The concept of 'white privilege' was popularized by Peggy McIntosh in a 1989 paper written at Harvard University and titled, "White Privilege: Unpacking The Invisible Knapsack." It was written as a personal, experiential essay, and it details 26 ways in which McIntosh's skin color has been decisive in determining her life outcomes. This hugely influential paper has been responsible for the subsequent proliferation of a rigidly enforced theory of privilege throughout social movements and university classrooms. . . . So let us return to the source and to first principles and unpack Peggy McIntosh's knapsack...

Peggy McIntosh was born Elisabeth Vance Means in 1934. She grew up in Summit, New Jersey where the median income is quadruple the American national average--that is to say that half the incomes there are more than four times the national average, some of them substantially so. McIntosh's father was Winthrop J. Means, the head of Bell Laboratories electronic switching department during the late 1950s. . . . So, long before Peggy McIntosh wrote her paper, her family was already having an outsized effect on Western culture.
Very few of the people reading this article--whatever the color of their skin--will have even the vaguest idea of the comfort and privilege in which Peggy McIntosh grew up and to which she has since become accustomed. Nor will we have access to the world of opportunities that she has been fortunate enough to enjoy. But even though the lifetime of privilege McIntosh has experienced is almost certainly due to her wealth and not the colour of her skin, she nevertheless found a way to share this irksome burden with the illiterate children of Kentucky coal miners, the hopeless peasants of the Appalachians, poor single mothers struggling to make ends meet on welfare, and the vast majority of whites in the United States and throughout the world who never had the chance to attend Radcliffe or Harvard. She simply reclassified her manifest economic advantage as racial privilege and then dumped this newly discovered original sin onto every person who happens to share her skin color. Without, of course, actually redistributing any of the wealth that, by her own account, she had done nothing to deserve.
Read the whole thing. It's not too long.
Berkeley
Speaking of Higher Education, students at UC Berkeley are now facilitating their own courses this fall on topics such as "Deconstructing Whiteness," "Palestine: A Settler-Colonial Analysis," and "Decolonizing Methods in Academic Research.
Here's a sample of what students will learn from the course on "Deconstructing Whiteness".
The course syllabus outlines questions to be addressed during the class, such as "How does recentering what we see as violent and violence reposition who needs protection?" "What are liberal whites' roles in colonization of education?" "What does the trope of the 'Good White Person' do for allyship and conversations around equality?" and "What is one way that the history of white people as inherently innocent, and their tradition as 'natural' and therefore good, be disrupted?"
Wonder when they will start putting dunce caps on their professors?
Back to School Note
A little note for those with friends enrolled in a university: Dr_No has a T-shirt design up that goes remarkably well with the "socialism" series of links in Weird Dave's last ONT. Four days left to vote on it. Shock a Che lover.
This is tiresome
John McCain: a study in white privilege.
his is not news -- and it is nothing against the man, Sen. John McCain -- but the New York Times obit on McCain, written by Robert D. McFadden, inadvertently serves as a template for how white privilege works.

Let's begin with McCain's youth.

His mom is an oil heiress (at 106, she's outlived her son), and his father and grandfather were admirals in the Navy. The teenaged McCain went to high school at a fancy, muckety-muck private school in Alexandria, Va., where "his grades were abysmal," according to Mr. McFadden, and he was "defiant and unruly" and "cocky, combative, easily provoked and ready to fight anyone."

Nonetheless, young McCain is accepted into the Naval Academy.
He wasn't accepted into the Naval Academy because his father and grandfather were admirals. He was accepted into the Naval Academy because he was white.
The author is upset that a young white man with a troubled youth got:
a second and third and fourth chance to get his stuff together, while a black man gets no such pass.
Does this woman know that Jay-Z deliberately shot his own brother when he was 12, sold crack to mothers, stabbed a record executive and got some fancy legal help to bail him out? And he's not the only rap artist to get another chance.

Labor Day Music
I'm skipping rap for today.
Here's a communist version. Paul Robeson says "soul" in an unusual way.
Hope you have a great weekend. Got any labor or non-labor planned?


posted by Open Blogger at
10:22 AM
|
Access Comments