« Chess Thread 08-25-2018
|
Main
|
Saturday Overnight Open Thread (8/25/18) »
August 25, 2018
Saturday Evening Movie Thread 08-25-2018 [Hosted By: TheJamesMadison]
Tension
When filmmaking was first born, it was heavily influenced visually by the theater. Essentially, what most early filmmakers did was to set a camera up to capture the events on a small stage. Even someone as imaginative as Georges Melies was largely bound by this conceit. One of the earliest filmmakers to really shake things up and break from that paradigm was D.W. Griffith.
What Griffith did was to cut shots together that contrasted to sets of action together. What this ended up doing was to create a sense of tension as one set had a direct impact on the resolution of the other. Here's a thirty minute short Griffith made in 1912 (the same year as the Titanic's voyage) called The Massacre:
Particularly around the 18-minute mark, we see a birthday for a small child intercut with an incoming threat. That juxtaposition in editing and is what creates the tension of the scene. Film suspense was in its infancy. Griffith would take it even further deeper into his career, reaching his technical height in Birth of a Nation and Intolerance.
Master of Suspense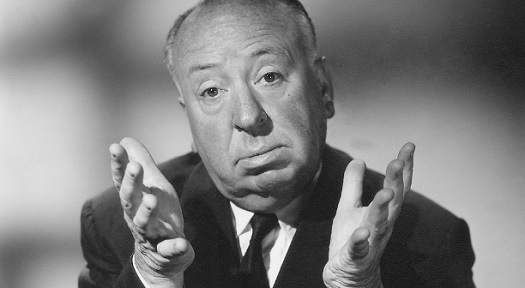 What would a discussion of filmed suspense be without its master? Alfred Hitchcock is a crown jewel of the film world. He made some of the most memorable films in history, and he loved to mess with his audience. What might be his single greatest example of both messing with his audience and his ability to build suspense is Psycho.
Watch that and think of how tension is built. Up until the famous explosion of strings, the scene is largely silent, only punctuated by the dull and repetitive sound of water coming from the showerhead. The audience is on edge because we see Janet Leigh (having just decided to redeem herself), completely unaware of anything that is going on outside of her small world in the shower contrasted with the silent swing of the door and the shadow of a woman who noiselessly steps into the bathroom. The tension only breaks when the old lady (definitely not Anthony Perkins in a dress), tears aside the curtain and begins a downward stabbing motion.
Here, I think, we see a growth of the idea of tension. It's not just editing, but also the balance of who knows what. The protagonist knows one set of information. The antagonist knows another set of information. The audience knows a third set of information. The three sets overlap in certain ways, and that's where the tension originates. The example for Griffith above contains this dynamic as well, but it's not nearly as elegantly presented as Hitchcock managed.

Starting Our Attack Run Now

There's a story of when George Lucas had the final edit of Star Wars completed but before John Williams had recorded a single note of music. The movie represented a significant investment on the part of 20th Century Fox and the executive in charge of production wanted to see what his several million-dollar investment had bought him. Lucas screened the movie he had, without any score, to this executive, who ended up having tears in his eyes by the end of the screening, having loved the almost final product. I heard this story (it's in a bonus feature on one of the Star Wars DVD releases), and I was a bit confused.
How could Star Wars work without music? John Williams' score is one of the most iconic and recognizable scores in film history. The music is tied, inexorably, to the action on screen in my mind. I imagined the movie without John Williams and couldn't believe that it would work, especially the attack on the Death Star that ends the movie. And yet, as I thought about editing and tension recently, having discarded the thought long ago, I returned to the idea and the scene working without music made sense. Below is that scene (I wanted just the original version, but I can't seem to find it online, so this comparison between the old and the new will have to do):
Watching with the music off, the tension is still there. We have information for all three participants (protagonists, antagonists, audience), and the editing juxtaposes the positions of all three against each other as the audience still has a very clear vision of the goals of everyone in mind. We can gauge how successful or not everyone is, and we're invested in one side over the other winning. The music? It just takes it up a few notches.

Don't Bring Her Here!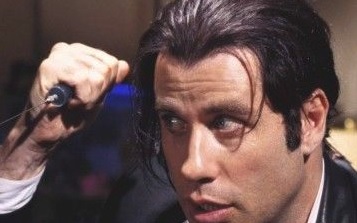 Another quick story: When Quentin Tarantino was showing Pulp Fiction on the festival circuit, there was one screening where someone had a heart attack during the below scene. Tarantino's reaction when he found out? "It worked!" Brush aside his callousness at someone's suffering in favor of his film and I think you find a storyteller discovering that the most acute moment of tension in his second film was effective. As a storyteller myself, I can understand that satisfaction. Here's the scene:
We know a few things about the characters in this scene. One is that John Travolta cannot let Uma Thurman die. If she dies, then her mob boss husband will make sure that Travolta dies as well. We know that she's overdosed and is near death. We know that Travolta has roped in this entire household of drug dealers into this. And we know that a giant needle is about to puncture a woman's chest.
Just the final thought makes me personally cringe, and the break in the noise of people screaming into complete silence except a countdown helps amp things up as well. On top of that we have the cutting between anxious faces, the needle, and the target over Uma's heart. The tension ends in the same way that it ends in Psycho, with an explosion of movement and sound (except now strings this time).

One More Example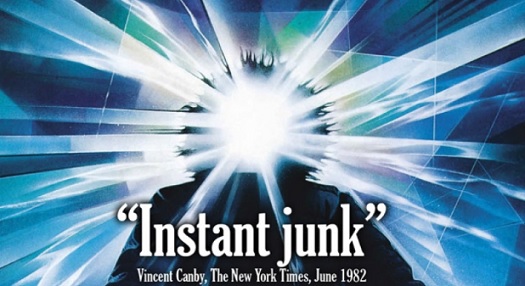 The Thing is probably John Carpenter's best movie. The paranoia, sense of cold and isolation, and the overwhelming feeling of narcissism makes it one of the most fun experiences I have watching movies (don't judge). It also has one of the most riveting and tense little scenes I've seen in film:
The formula isn't quite the same in this one, because the audience doesn't have as much information as in the other examples. The audience has a suspicion that one of the men in that room is the shape-shifting alien, but they have, at best, guesses at who it might be. The rules are set up, we're told that the test will work, but no one is really even sure if the test will happen or what will happen if it works.
What I love most about it, though, is how Carpenter uses sound. The little dialogue that's there is perfunctory and just keeps things moving, until the beginnings of an actual conversation break out which is designed to distract the audience from the fact that the tension is about to break. It's following a typical horror formula about the build of tension, but undermines it by having character dialogue first break the tension and then have the real break happen with the reveal. And, much like in Psycho, the soundtrack doesn't really kick in until after the reveal, but instead of screaming violins we have screaming men and aliens.

Editing is Key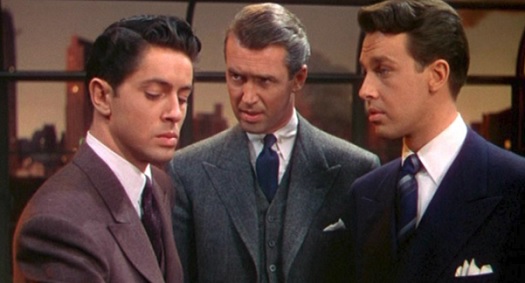 I think that what really builds tension isn't music, acting, or lighting, but almost solely editing. It's the juxtaposition of different sets of information against each other, all with the audience's omniscient view in mind. It's not about hiding things, but revealing them in the correct order.
Hitchcock tried to make a movie without editing once. It's called Rope and it stars Jimmy Stewart as he discovers that the trunk in the forefront of the frame of a large part of the movie contains a body. I call it an interesting, but not wholly successful, experiment. There's tension for sure, but it's blunted by the fact that there is no editing. He left his most effective tension building tool on the shelf as he made that movie. Some disagree (like Dolley who considers Rope to be her favorite Hitchcock), but I think the Master of Suspense showed us how suspenseful a movie can be without an editor, and the answer is: kind of suspenseful. It's nothing compared to Psycho or Vertigo or North by Northwest.

Movies of Today
Opening in Theaters:
The Happytime Murders
A-X-L
Papillon
Next in my Netflix Queue:
The Secret of NIMH
Movies I Saw This Week:
The Brother From Another Planet (Netflix Rating 4/5 | Quality Rating 3/4) Poster blurb: "A surprisingly fun little movie." [Netflix DVD]
Trancers (Netflix Rating 3/5 | Quality Rating 2.5/4) "Goofy and it knows it, but too quick on the front end to really establish much of anything." [Netflix DVD]
Arthur Christmas (Netflix Rating 5/5 | Quality Rating 3.5/4) "Charming and heart warming." [Netflix DVD]
The X-File: I Want to Believe (Netflix Rating 4/5 | Quality Rating 3/4) "Messier from a filmmaking perspective than it should be, but it's still morally complex and a decent thriller." ["Library"]
A Handful of Dust (Netflix Rating 4/5 | Quality Rating 3/4) "Stiff-upper lipped tale of how utterly cruel humanity can be. Quite well made and acted." ["Library"]
Mr. Nobody (Netflix Rating 2/5 | Quality Rating 1.5/4) "Twee and tedious meditation on the idea that people have choices and stuff." [Netflix Instant]
The Thing (Netflix Rating 5/5 | Quality Rating 4/4) "Awesome." [Personal Collection]

Contact
Email any suggestions or questions to thejamesmadison.aos at symbol gmail dot com.
I've also archived all the old posts here, by request. I'll add new posts a week after they originally post at the HQ.
Please, visit my website.
My first novel, The Battle of Lake Erie: One Young American's Adventure in the War of 1812 is now available for pre-order!


posted by OregonMuse at
07:00 PM
|
Access Comments