« Saturday Evening Movie Thread 08-25-2018 [Hosted By: TheJamesMadison]
|
Main
|
EMT 08/26/18 »
August 25, 2018
Saturday Overnight Open Thread (8/25/18)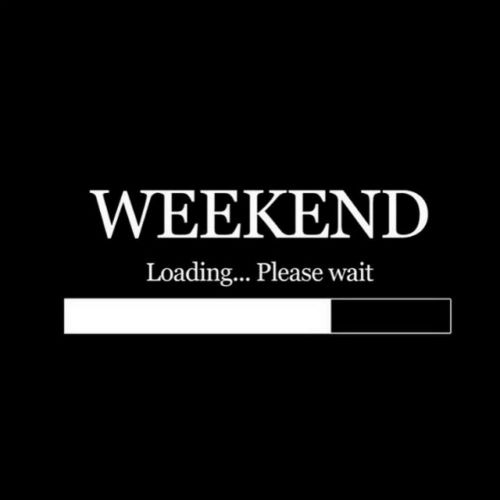 ***
The Saturday Night Joke


Are you a Democrat, a Republican or a Southerner?

The answer can be found by posing the following question:

You're walking down a deserted street with your wife and two small children.

Suddenly, a terrorist with a huge knife comes around the corner, locks eyes with you, screams "Allah ho akhbar!", raises the knife, and charges at you...

You are carrying a Kimber 1911 .45 ACP, and you are an expert shot.
You have mere seconds before he reaches you and your family.
What do you do?

THINK CAREFULLY AND
THEN SCROLL DOWN:


Democrat's Answer:

Well, that's not enough information to answer the question!

What is a Kimber 1911.45 ACP?

Does the man look poor or oppressed?

Is he really a terrorist? Am I guilty of profiling?

Have I ever done anything to him that would inspire him to attack?

Could we run away?

What does my wife think?

What about the kids?

Could I possibly swing the gun like a club and knock the knife out of his hand?

What does the law say about this situation?

Does the pistol have appropriate safety built into it?

Why am I carrying a loaded gun anyway, and what kind of message does this send to society and to my children?

Is it possible he'd be happy with just killing me?

Does he definitely want to kill me, or would he be content just to wound me?

If I were to grab his knees and hold on, could my family get away while he was stabbing me?

Should I call 9-1-1?

Why is this street so deserted?

We need to raise taxes, have paint & weed day.

Can we make this a happier, healthier street that would discourage such behavior.

I need to debate this with some friends for a few days and try to come to a consensus.

This is all so confusing!

............ .......... ........ ..... ......... ....... ........ ........ .

Republican's Answer:

BANG!


............ ....... ...... ........ ......... ........ .......... ....

Southerner's Answer:

BANG! BANG! BANG! BANG! BANG! BANG! BANG! BANG!
BANG ! BANG! BANG! BANG!
Click..... (Sounds of reloading)

BANG! BANG! BANG! BANG! BANG! BANG! BANG!BANG!BANG!
Click

Daughter: 'Nice grouping, Daddy!'
'Were those the Winchester Silver Tips or Hollow Points?!

Son: 'Can I shoot the next one?!'

Wife: You are not taking that to the Taxidermist!
***

Double your comedy this evening.
A Finn struggling with English.
***

Feel adventurous? The life insurance paid up? If your answers were "Yes", these are the roads for you.
***

The ONT a cultural event!!!
Surströmming (pronounced [²sʉːˌʂʈrœmːɪŋ], Swedish for "sour herring") is a lightly-salted fermented Baltic Sea herring.

***

The roads a little to adventurous for you? How about knee boarding?
***
The ONT Musical Interlude
1970, Elton John made his US live debut when he kicked off a 17-date tour at the Troubadour in Los Angeles. In the audience that night were Don Henley, Quincy Jones and Leon Russell. Elton's latest single 'Border Song' had just debuted at number 92 on the US chart.
August 25, 1949, Born on this day, Gene Simmons bassist and singer with American hard rock band KISS. They scored the 1974 US No.5 single 'On And On', their 1976 US No 11 album Rock and Roll Over spent 26 weeks on the chart and they had the 1987 UK No.4 single 'Crazy Crazy Nights'. Also known by his stage persona The Demon. via thisdayinmusic.com
***
Talking about putting a little bounce in their step. Dance, dance, dance.
***

"This was the last day Plaintiff ever saw defendant Fleet," according to the suit." I'm sure it was.
***

The 80s. Hilarious advertising from the 80s.
***

Doomed. Doomed. We are all doomed. DOOMED!!!!
***
If this fellow hasn't hit rock bottom, when will it happen? Jail and mandatory rehab for a former Genius Award winner.
***
Speaking of Genius Award Winner. Let's take a look at tonight's Genius Award Winners. This can't be real, can it?
***
This might be a recycled story. A father teaches his daughter how to use a firearm. Tonight's Feel Good Story of The Day. h/t redc1c4
***

Tonight's ONT has been brought to you by "Be All You Can Be"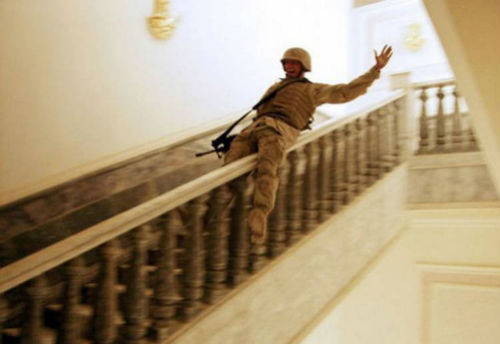 Notice: Posted with permission by The Ace Media Empire and AceCorp, LLC. All complaints can be directed to Skipper Biff in care of the Weakly Standard, because he cares. And The ONT doesn't.


posted by Misanthropic Humanitarian at
09:21 PM
|
Access Comments