« In Paris, Man on Terror Watch-List Shouts "Allahu Akbar" and Stabs Mother and Sister to Death
|
Main
|
Lindsey Graham: Trump Will "Very Likely" Fire Jeff Sessions After Midterms »
August 23, 2018
Paul Sperry: FBI "Investigation" Into Weiner Laptop Was a Gigantic Fraud Upon the Public;
FBI Only Looked at 3000 Emails, and Only Glanced At Those in a 12 Hour Window; Never Conducted Mandatory Security Assessment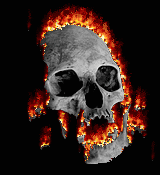 Don't expect Your Very Conservative Betters to note this, because they voted for Hillary or voted for a third party candidate with the hope that Hillary would win.
When then-FBI Director James Comey announced he was closing the Hillary Clinton email investigation for a second time just days before the 2016 election, he certified to Congress that his agency had "reviewed all of the communications" discovered on a personal laptop used by Clinton's closest aide, Huma Abedin, and her husband, Anthony Weiner.


At the time, many wondered how investigators managed over the course of one week to read the "hundreds of thousands" of emails residing on the machine, which had been a focus of a sex-crimes investigation of Weiner, a former Congressman.

Comey later told Congress that "thanks to the wizardry of our technology," the FBI was able to eliminate the vast majority of messages as "duplicates" of emails they'd previously seen. Tireless agents, he claimed, then worked "night after night after night" to scrutinize the remaining material.

But virtually none of his account was true, a growing body of evidence reveals.

In fact, a technical glitch prevented FBI technicians from accurately comparing the new emails with the old emails. Only 3,077 of the 694,000 emails were directly reviewed for classified or incriminating information. Three FBI officials completed that work in a single 12-hour spurt the day before Comey again cleared Clinton of criminal charges.
BTW, Peter Strzok was one of those three FBI officials. The guy who spoke of an "insurance policy" against Trump's election. The guy who said that Trump would never win the election, because "we will stop him."
"Most of the emails were never examined, even though they made up potentially 10 times the evidence" of what was reviewed in the original year-long case that Comey closed in July 2016, said a law enforcement official with direct knowledge of the investigation.

Yet even the "extremely narrow" search that was finally conducted, after more than a month of delay, uncovered more classified material sent and/or received by Clinton through her unauthorized basement server, the official said. Contradicting Comey's testimony, this included highly sensitive information dealing with Israel and the U.S.-designated terrorist group Hamas. The former secretary of state, however, was never confronted with the sensitive new information and it was never analyzed for damage to national security.

Even though the unique classified material was improperly stored and transmitted on an unsecured device, the FBI did not refer the matter to U.S. intelligence agencies to determine if national security had been compromised, as required under a federally mandated "damage assessment" directive.

The newly discovered classified material "was never previously sent out to the relevant original classification authorities for security review," the official, who spoke to RealClearInvestigations on the condition of anonymity, said.

Other key parts of the investigation remained open when the embattled director announced to Congress he was buttoning the case back up for good just ahead of Election Day.

One career FBI special agent involved in the case complained to New York colleagues that officials in Washington tried to "bury" the new trove of evidence, which he believed contained the full archive of Clinton's emails -- including long-sought missing messages from her first months at the State Department.

RealClearInvestigations pieced together the FBI's handling of the massive new email discovery from the "Weiner laptop." This months-long investigation included a review of federal court records and affidavits, cellphone text messages, and emails sent by key FBI personnel, along with internal bureau memos, reviews and meeting notes documented in government reports. Information also was gleaned through interviews with FBI agents and supervisors, prosecutors and other law enforcement officials, as well as congressional investigators and public-interest lawyers.

If the FBI "soft-pedaled" the original investigation of Clinton's emails, as some critics have said, it out-and-out suppressed the follow-up probe related to the laptop, sources for this article said.

"There was no real investigation and no real search," said Michael Biasello, a 27-year veteran of the FBI. "It was all just show -- eyewash -- to make it look like there was an investigation before the election."

Although the FBI's New York office first pointed headquarters to the large new volume of evidence on Sept. 28, 2016, supervising agent Peter Strzok, who was fired on Aug. 10 for sending anti-Trump texts and other misconduct, did not try to obtain a warrant to search the huge cache of emails until Oct. 30, 2016. Violating department policy, he edited the warrant affidavit on his home email account, bypassing the FBI system for recording such government business. He also began drafting a second exoneration statement before conducting the search.

The search warrant was so limited in scope that it excluded more than half the emails New York agents considered relevant to the case. The cache of Clinton-Abedin communications dated back to 2007. But the warrant to search the laptop excluded any messages exchanged before or after Clinton's 2009-2013 tenure as secretary of state, key early periods when Clinton initially set up her unauthorized private server and later periods when she deleted thousands of emails sought by investigators.

Far from investigating and clearing Abedin and Weiner, the FBI did not interview them, according to other FBI sources who say Comey closed the case prematurely. The machine was not authorized for classified material, and Weiner did not have classified security clearance to receive such information, which he did on at least two occasions through his Yahoo! email account – which he also used to email snapshots of his penis.

Many Clinton supporters believe Comey's 11th hour reopening of a case that had shadowed her campaign was a form of sabotage that cost her the election. But the evidence shows Comey and his inner circle acted only after worried agents and prosecutors in New York forced their hand. At the prodding of Attorney General Lynch, they then worked to reduce and rush through, rather than carefully examine, potentially damaging new evidence.

...


The FBI did not respond to requests for comment.
That's just the basics of the article.
Some key facts:
Hillary Clinton only turned over 30,000 emails to the Government which she and her lawyers deemed "relevant." The rest of the emails, she claimed, were about yoga routines and wedding plans, but no one was able to check on this, as she had deleted the rest of them. Bleach-bitted them, in fact.
There were nearly seven hundred thousand relevant emails on Huma Abedin's/convicted pervert Anthony Weiner's computer.
That's a lot of emails. A lot more than Clinton turned over.
However, the FBI repeatedly narrowed the search warrant for the emails that they would even bother receiving, to make sure that only the tiniest fraction of these 700,000 emails was even given a once-over.
The less evidence you even look at, the less likely it is you'll be forced to hurt Hillary Clinton's electoral chances, after all.
Even with such a massive narrowing of the evidence they were willing to look at -- just 3,077 out of the nearly 700,000 -- they still found new classified emails, even in that very limited sampling of emails.
Of course, the FBI, under Strzok's guidance, ignored the NY office's report that they had hundreds of thousands of emails relevant to the "Midyear Review." They delayed reviewing them for as long as they could -- they only wound up reviewing them when they found out that news had leaked and congressmen knew they were sitting on this.
Here's one exchange illustrating that:
By Oct. 21, Strzok had gotten the word. "Toscas now aware NY has hrc-huma emails," he texted McCabe's counsel, Lisa Page, who responded, "whatever."

Four days later, Page told Strzok -- with whom she was having an affair -- about the murmurs she was hearing from brass about having to tell Congress about the new emails. "F them," Strzok responded, apparently referring to oversight committee leaders on the Hill.
Even IG Horowitz called the extremely restricted search of the emails "too narrow:"
"The FBI only reviewed emails to or from Clinton during the period in which she was Secretary of State, and not emails from Abedin or other parties or emails outside that period," Horowitz pointed out in a section of his report discussing concerns that the search warrant request was "too narrow."

That put the emails the New York case agent found between 2007 and 2009, when Clinton's private server was set up, as well as those observed after her tenure in 2013, outside investigators' reach. The post-tenure emails were potentially important, Horowitz noted, because they may have offered clues concerning the intent behind the later destruction of emails.
Remember, Clinton's IT guy destroyed the bulk of these emails off Hillary Clinton's servers right after speaking to Hillary Clinton's lawyer. He did this despite the fact that these were government records and they were under official request for disclosure by the government. The IT guy has never explained what Hillary Clinton's lawyer said in that conversation -- he claimed lawyer-client privilege, despite the fact that he had never been a client of that lawyer before. The IT guy was also found to be obviously, flagrantly lying when asked bout the emails.
These emails on the Abedin computer could have told us what happened to cause the destruction of so many emails from Hillary Clinton's servers. But Comey had decided to not even look into this potential obstruction of justice and destruction of government records, only searching her emails for classified-information violations, and the subsequent warrant for the Abedin/Weiner records likewise avoided searching them for evidence of obstruction of justice.
Even though it was impossible to search even these few emails and clear Hillary before the election, Strzok decided that they would do the impossible for Hillary anyway:
At the same time, they cut off communications with the New York field office. "We should essentially have no reason for contact with NYO going forward on this," Strzok texted Page on Nov. 2.

Strzok followed up with another text that same day, which seemed to echo earlier texts about what they viewed as their patriotic duty to stop Trump and support Clinton.

"Your country needs you now," he said in an apparent attempt to buck up Page, who was "very angry" they were having to reopen the Clinton case. "We are going to have to be very wise about all of this."

"We're going to make sure the right thing is done," he added. "It's gonna be ok."

Responded Page: "I have complete confidence in the [Midyear] team."

"Our team," Strzok texted back. "I'm telling you to take comfort in that." Later, he reminded Page that any conversations she had with McCabe "would be covered under atty [attorney-client] privilege."
The article then notes that Comey claimed it was now possible to do the impossible by an amazing technological breakthrough, in which computers would find the duplicate emails and thereby eliminate them from the need of human review.
But this was a lie. They only attempted this technological trick; it actually failed.
But according to the IG, FBI's technology division only "attempted" to de-duplicate the emails, but ultimately was unsuccessful. The IG cited a report prepared Nov. 15, 2016, by three officials from the FBI's Boston field office. Titled "Anthony Weiner Laptop Review for Communications Pertinent to Midyear Exam," it found that "[b]ecause metadata was largely absent, the emails could not be completely, automatically de-duplicated or evaluated against prior emails recovered during the investigation."

...

Contrary to Comey's claim, the FBI could not sufficiently determine how many emails containing classified information were duplicative of previously reviewed classified emails. As a result, hundreds of thousands of emails were not actually processed for evidence, law enforcement sources say.

"All those communications weren't ruled out because they were copies, they were just ruled out," the federal investigator with direct knowledge of the case said. The official, who wished to remain anonymous, explained that hundreds of thousands of emails were simply overlooked. Instead of processing them all, investigators took just a sample of the batch and looked at those documents.
Remember the very biased Agent #1 and Agent #5, one of whom cried when Hillary lost, and one of whom said he'd start carrying guns on the street to protect himself against Trump's America?
Here's what these two were telling each other during this "investigation:"
As the search was under way, one of the Midyear agents – Agent 1 -- confided to another agent in a Nov. 1 instant message on the FBI's computer network that "no one is going to pros[ecute Clinton] even if we find unique classified [material]."
But they also did their damnedest to avoid finding new classified material.
And so, given that there was no "amazing technological breakthrough" allowing them to complete this "review" and clear Hillary before the election, three agents, including Strzok, went through the 3,077 emails (out of almost 700,000) in just a 12 hour period.
Here's what Strzok said when his 12-hour fake-review was done and he had told Comey he could re-close this sham investigation:
As news of the case's swift re-closure hit the airwaves, Page and Strzok giddily exchanged text messages and celebrated. "Out on CNN now ... And fox... I WANT TO WATCH THIS WITH YOU!" Strzok said to Page. "Going to pour myself a glass of wine..."
And... even trying not to find new classified material, Hillary's emails were so stuffed with it they failed to miss the thing they were trying not to find:
Yet investigators nonetheless found 13 classified email chains on the unauthorized laptop just in the small sample of 3,077 emails that were individually inspected, and four of those were classified as Secret at the time.

Contrary to the FBI's public claims, at least five classified emails recovered were not duplicates but new to investigators.
The end of the article describes those Secret emails.
Read the whole thing. At least click the link and maybe look at some other headlines from Real Clear Investigations. They did amazing work here and should be rewarded.