« Tuesday Overnight Open Thread (8/14/18 )
|
Main
|
Mid-Morning Open Thread »
August 15, 2018
The Morning Report 8/15/18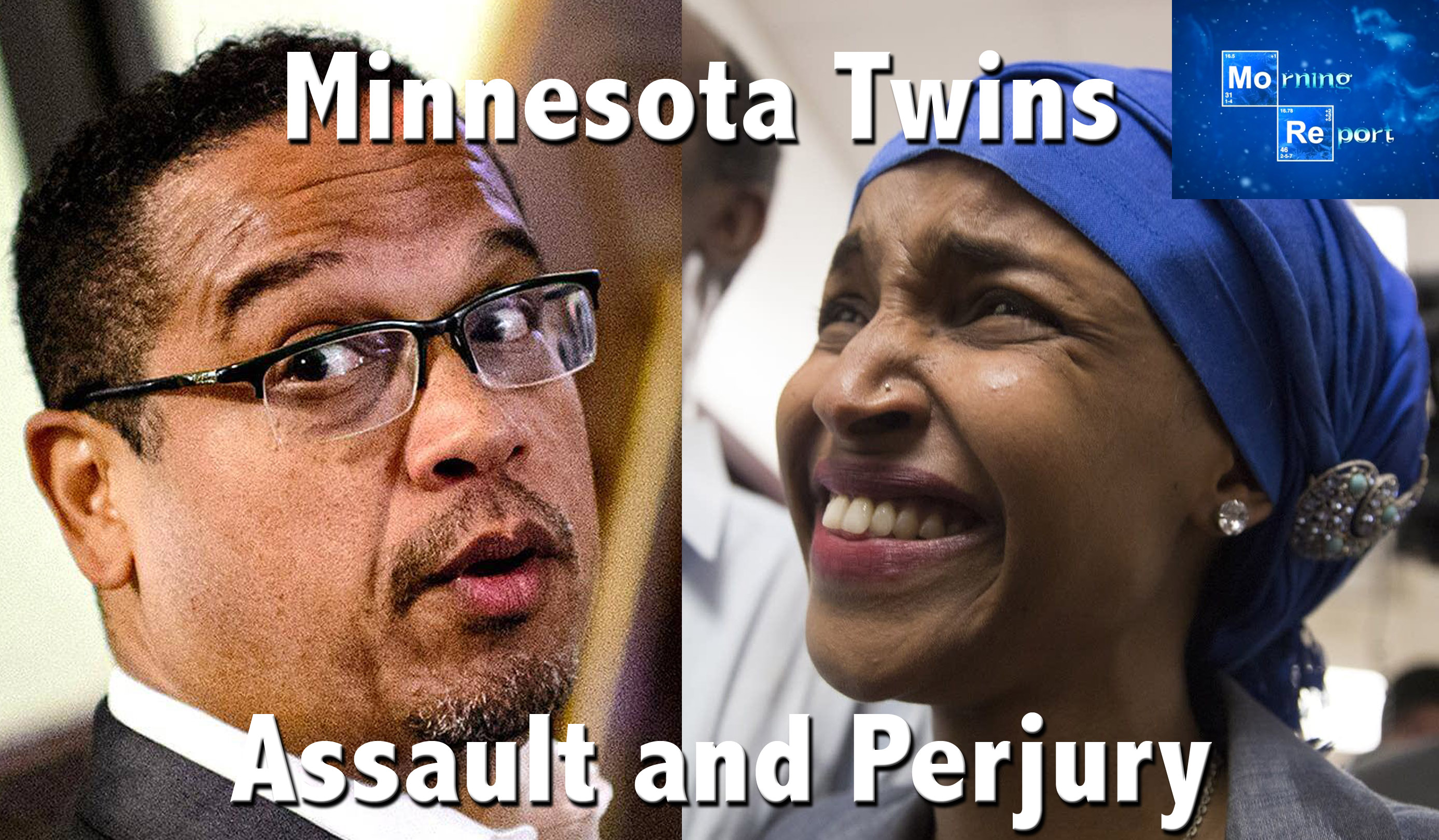 Good morning kids. Midweek, and here we go. First a roundup of yesterdays's primary results. Despite the allegations of abuse about Keith Ellison, he easily won in a landslide for his run at the Minnesota AG slot as fellow traveler and probable perjurer Ilhan Omer won in her bid to take his vacant House seat. Criminality and general mopery are generally seen as resume enhancers for Democrats. And these two have it in spades: one dame, both black and Muslim. Anyway, Hinderaker at Powerline has an analysis of that Frostbelt shitshow, along with T-Paw failing in his bid for a comeback. Elsewhere, a couple of outsiders are moving forward in California and Connecticut while GOP-e approved Leah Vukmir advanced in Wisconsin (see note at bottom), I hope you haven't had breakfast before clicking on the link to the freak in Vermont, and I don't mean Sanders or Leahy. Lastly, Kris Kobach has officially unseated incumbent governor Jeff Colyer and declared winner in last week's primary in a stunning upset.
Sliding over to the general political scene, one of Obama's hacks-in-black put the kibosh on a New Hampshire voter integrity law, Al Leppo is hell bent on screwing up the GOP in the New Mexico Senate race, a California Dem is a giant hypocrite when it comes to big oil, Missouri Dems completely shun the pro-life vote (not helpful, I imagine, to McAssKill), despite the influx of Puerto Ricans after Hurricane Irma and other predictions, Florida's Dem voter registration is actually down from 2016, Larry Hogan is supposedly 16 points ahead of far-Left racialist loon Ben J-Zealous in Maryland, and lastly a new group is calling on the Dems to reject the party's official approval of Joo-hate. Zei mir mit mazel on that one.
In First Amendment and Fake News news, CNN ripped into PDT calling the London terrorist attack a terrorist attack despite their own verbiage, Levin goes on his usual tear about the MFM, Devin Nunes conspiracy theories abound and Daniel Greenfield rips into Omarosa and her bullshit. Lastly, the mayor of Somerville, Mass. will no doubt help boost sales of Sam Adams beer.
In the Mewler Flea Circus, Paul Manafort's defense team has opted to rest without mounting a defense and a good piece from American Thinker about the gradual acceptance of Brennan, Clinton and the truth behind this whole shameful episode that is still ripping the country apart.
Internationally, Erdogan retaliates to US sanctions by threatening i-Phones, Michael Leeden's current analysis of the vulnerability of the Mullahs, for once I can relate to the Chi-Coms though I'd've thought their "camps" would involve ditches and bullets, and finally the drone strike on Maduro may have been a coup attempt. Could also have been a false flag Erdogan-style fake-out to round up the usual suspects.
Turning domestically, while PDT is taking an axe to regulations, Ben Carson is part of that effort at HUD. In a related vein, a good essay at our friends at City Journal regarding Apple and the "robber barons" of history." Meanwhile Chelsea Alinsky-Mezvinsky is a raging sack of stupid, and two fine essays on both the entitlements and pensions time bombs that are ticking away. And as Molly McCaughey enlightens on how the Democrats scramble feverishly to keep the death panels alive, Humberto Fontova praises PDT for his fight to keep our healthcare from turning into Cuba's.
Some good things in the Red Green department where a judge tossed the insane children's climate change lawsuit against PDT, a NY power company is suing Andrew Cuomo and NY State for sabotaging their $1 billion plant and the Bank of the West's idiotic embrace of the luddites is biting them in the vault.
From hither and yon, the same Christian baker who won a huge win at SCOTUS is now being persecuted by trannies, Matt Lauer has to cough up big bucks to the ex for pushing the wrong buttons, everything the Left says, does and accuses us of is projection and in a related piece, on the 4th anniversary of St. Swisher's laid into a ditch, the Left will Horst Wessel that dead horse for all time.
Anyway, links from around the world, across the nation and up your street. Have a better one and remain blessed.


IN THE LEAD: TUESDAY PRIMARY RESULTS

UPDATE: Misanthropic Humanitarian says "Leah Vukmir is not GOPe. She stood by Scott Walker pushing a conservative agenda when Kevin Nicholson was a democrat pushing abortion. Vukmir is not a Susan Collins or a Murkowski."
Considering he lives in Wisconsin, I post this in the interest of fairness.

posted by at
07:16 AM
|
Access Comments