« Peter Strzok's GoFundMe Page Claims a Very Influential Testimonial From a Highly Respected Conservative Magazine -- The Weekly Standard, of Course
|
Main
|
The Morning Report 8/15/18 »
August 14, 2018
Tuesday Overnight Open Thread (8/14/18 )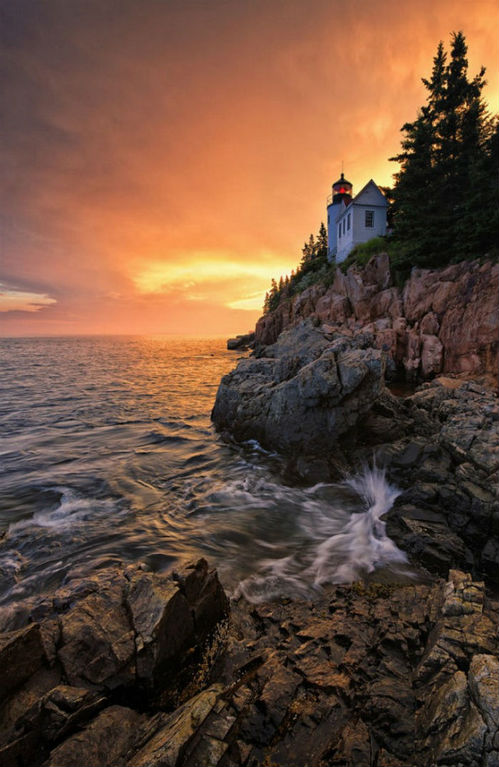 ***
The Quotes of The Day

Quote I

They hate you because you refuse to honor and respect them, to validate their cheesy status within the Beltway hierarchy, and to acknowledge them as your betters. Your pig-headed uppityness has disrupted their scam. The old paradigm, the model of go-along/get-along and feed the crackers out there in America articles about lib outrages to keep them writing checks, no longer cuts it. You've stripped them of their status by holding them accountable for their failure to fight for conservatism, and for us. Kurt Schlichter

Quote II

"It's something very special traditionally, culturally. The first harvest of any person was given out to the community or to the namesake of the child and, you know, this is what we did with the harvest,"Albert Netser

Quote III

"I was there because I wanted to see a fitting memorial to everyone who's died in every terrorist incident everywhere because we have to end it. You cannot pursue peace by a cycle of violence. The only way you pursue peace is a cycle of dialogue." Jeremy Corbyn

I guess 'dialogue' is short for the murder of 11 Olympic athletes.
***
How interesting, Keith Ellison (D-MN) has some explaining to do other than "he said-she said".
***
Don't snicker too hard while you are eating your popcorn.

Leaders of Christian organizations the Southern Poverty Law Center (SPLC) unfairly labels as "hate groups" told PJ Media that a massive legal onslaught is headed toward the SPLC — and it could involve as many as sixty separate lawsuits in different states around the country. Rather than one big defamation lawsuit, the left-wing attack dog will face a scattershot approach.

"What we're considering is not a class-action lawsuit," Mat Staver, founder and chairman of Liberty Counsel, a Christian nonprofit branded a "hate group" by the SPLC and currently suing the charity navigation site GuideStar, told PJ Media on Monday. "These are individual lawsuits that we're looking at, not class action.
Speaking of leftist crap that should face some legal consequences.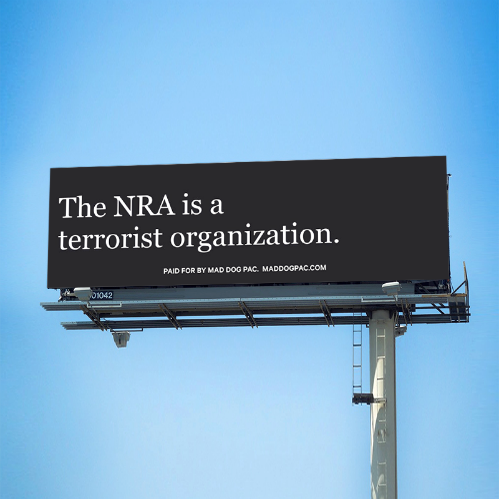 The Weekend Gun Thread wouldn't mind seeing
Link Media Outdoor face a little music from the NRA. They have a billboard on 4 lane WI State Hwy 29 calling the NRA a terrorist organization.
Maybe you Morons could let the NRA know. Perhaps you feel slandered or libeled. Chippewa County, WI is the legal venue if you so choose.
***
Back issues? Are you sitting the correct way?

"We should sit less, and we should sit better," he says.

Over the past century or so, many Americans have lost the art of sitting, he says. Most people in the U.S. — even children — are sitting in one particular way that's stressing their backs. You might not realize you're doing it. But it's super easy to see in other people.
***

So what is so bad about being a "moron"? Thomas Friedman vs. Greg Gutfeld.
***
Are you like me, sitting on pins and needles? Will he or won't he? John Katshit Kasich debates himself whether he will run for president.

Ohio Gov. John Kasich (R) on Sunday didn't rule out a presidential run in 2020, saying he's not sure what he's going to do, in part because the mood of the country changes so frequently.

"What I'm doing now is — look, I'm staying alive. I'm speaking out. But every time I say anything or observe something, people want to say, 'oh, well, that's because he's running for president,' " Kasich said on NBC's "Meet the Press" when asked about the prospect of a 2020 campaign.

"I really don't know what I'm going to do," he continued. "Maybe I will. Maybe I won't. I don't know. But here's what I do know. My job as a human being, ultimately, is to serve the Lord. And if I'm helping people to realize their God-given purpose and destiny, then I'm striking tin, and that's good."
***
Chelsea Clinton, the apple doesn't fall from the tree. Abortion is a boost to the economy.

During the event, Clinton brought up a correlation between Roe v. Wade and women in the workforce.

"It is not a disconnected fact [...] that American women entering the labor force from 1973 to 2009 added three and a half trillion dollars to our economy," Clinton said, according to CNSNews.com. "Right? The net, new entrance of women — that is not disconnected from the fact that Roe became the law of the land in January of 1973."
***
The ONT Musical Interlude

No rhyme, no reason.
*
*
***
Can you promise you will never leave me?

American woman who smuggled 1kg of cocaine into Australia by hiding it in her high heels 'was groomed by a man she fell for online

Denise Marie Woodrum arrived in Australia carrying a kilogram of pure cocaine
Woodrum attempted to hide the cocaine in her high-heels and makeup
The 51-year-old lived alone and health complications when she met the man
***

Twitter. Face Book. These two social media giants have been in the news frequently. Is it time to break them up as monopolies? One conservative's view on the subject.

There is a strong Republican antitrust tradition.

Tucker Carlson

✔@TuckerCarlson

The big digital monopolies demand that we conform to their worldview and shut us down when we dissent. They have too much power. They are are threat to this country. Congress is doing nothing about it. It's time to complain, while we still can. #Tucker @FoxNews

9:05 PM – Apr 26, 2018
When he tweeted these words, Carlson was expressing a sentiment that many on the right have come to embrace. People are concerned, with good reason, that big tech companies discriminate against conservatives. Numerous conservative outlets have had their videos demonetized on Google's YouTube. PragerU is appealing their loss in a lawsuit over that. A study by The Western Journal showed that a change to Facebook's algorithm disproportionately harmed conservative sites.
***

Incarcerated felons in California have the opportunity to fight fires. That opportunity is gone once released.

As the largest wildfire in California's history continues to burn out of control, thousands of inmates from the California Department of Corrections are helping professional firefighters battle the flames.

Those inmates are literally risking their lives to protect people, homes, and businesses as part of the state's volunteer inmate firefighter program—and they are paid less than $2 per day for their work, even as they toil alongside professionals who earn an average of $74,000 annually (and that's not counting overtime).

An even crueler twist? Once they are released from prison, those same men and women will likely be denied the opportunity to put their skills to use, as California's licensing laws prohibit individuals with criminal records from becoming firefighters.
***

The ONT is not sure if Karma was involved. But there were two Genius Award Winners. Notice the past tense of "were".

Police: Man fights, kills another man on I-5, then gets hit by passing car and dies
***

After a long day of work, this man still found time to help his fellow man. Tonight's Feel Good Story of The Day.
***

Tonight's ONT has been brought to you by Priorities.

Notice: Posted with permission by the Ace Media Empire. The ONT temporarily relieves minor aches and pains.
*
*
***

&topic=world_news">

posted by Misanthropic Humanitarian at 09:45 PM

| Access Comments