« Sunday Overnight Open Thread (7/29/18 )
|
Main
|
Mid-Morning Open Thread »
July 30, 2018
The Morning Report 7/30/18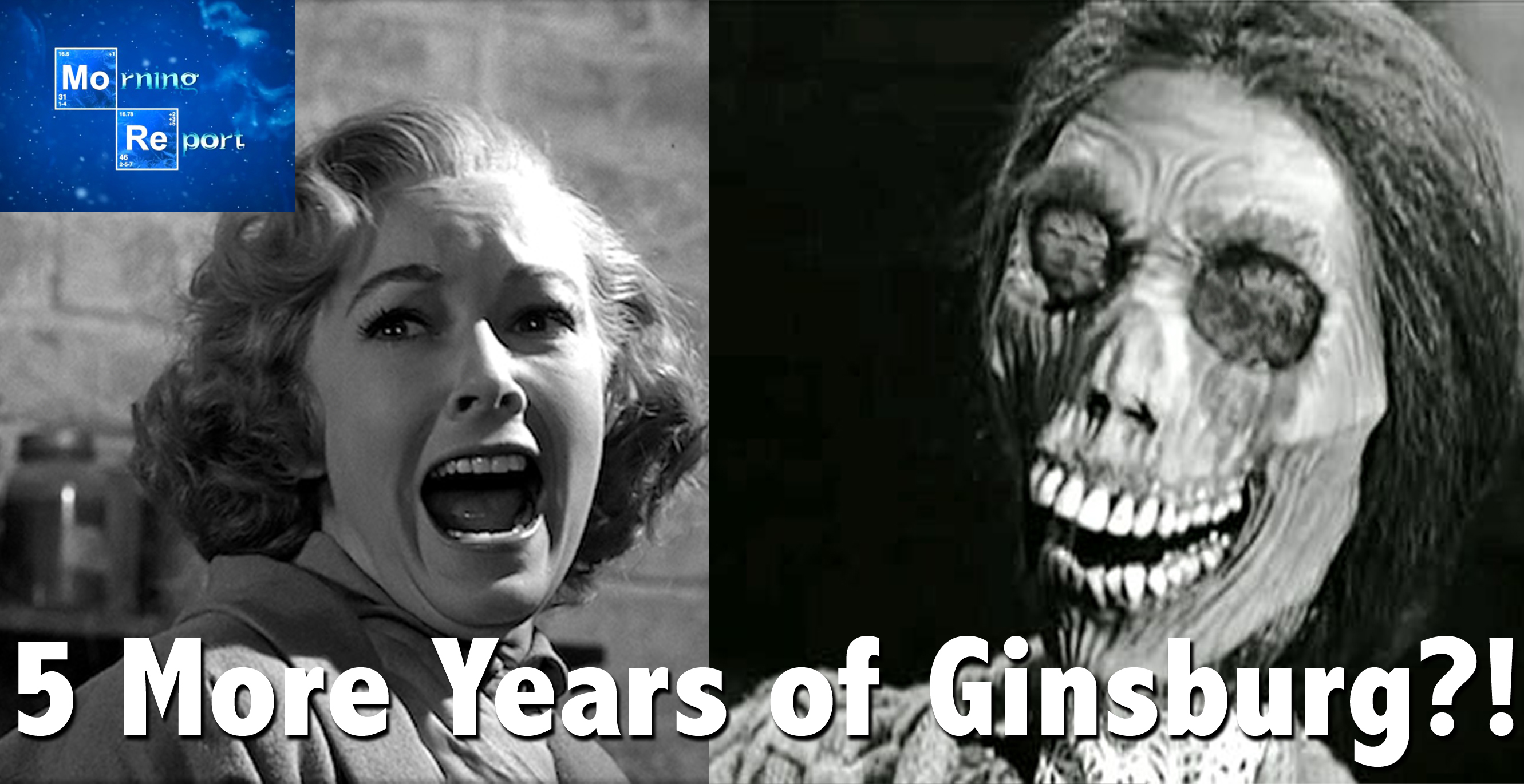 Good morning kids. Start of a new week so let's jump right in. As the Mueller Witch Hunt grinds on with Devin Nunes teasing further revelations in the Carter Page FISA warrants, and the non-story gornisht-from-gornisht nothing-burger of the Michael Cohen revelations play out (and revelations that are more damaging to him and his handlers vis a vis suspicions of a doctored tape [does my shocked face make my ass look like Maxine Waters?]), the big story of the day, and really the most crucial issue that will determine the fate of the nation, remains immigration and amnesty.
The President is threatening to shut down the government if funding for the border wall and enforcement policies are not included in the upcoming budget. You'll recall last week the appropriations committee defunded the so-far extremely effective "zero-tolerance" policy efforts. In any case, infuriating as this is, it really comes as no surprise. The President is hated as much by those in the GOP-e than the Dems themselves, as the latter uses Big Government to destroy the country and accrue power while the former make money off of it, in a role akin to remoras but I digress. Therefore, no real shocker that the Koch Brothers Whores are openly touting the funding of Democrat candidates to derail our President while Mitch McCoCBrother effectively acted as a saboteur during the past 18 months from his position as Senate majority leader by tabling or otherwise killing many bills that managed to slip by fellow stooge Paul Ryno from the House. And yet Neil Gorsuch and tax reform, which as we saw last Friday led to a massive 4.1% rise in growth, record low unemployment across the board and a generally roaring economy the likes of which have not been seen since the Reagan years and perhaps even the Coolidge years (peace be upon them). But I digress, as we have news that the last of the illegal migrant families have been reunited, the galling headline that aliens are bitching about conditions where they're being held (pro-tip - don't try jumping our borders in the first place) and a bit of clarity and sanity about so-called "birthright citizenship" and the 14th amendment.
In any case, as I had alluded, the economy is indeed going gangbusters, while the media and the Democrat-Left (but I repeat myself) will attempt to gaslight you into thinking that things are miserable all over. Crumbs, baby. Nothing but crumbs. But Democrat-Socialite Loopy Ocasio-Fiasco's brilliance was on display at the place where the smart set go to get news and enlightenment - Comedy Central. Her radiance broke through everyone's false consciousness with some original and brilliant ideas - soak the rich (meaning everyone who pays taxes) and cut military spending to zero. At the risk of repeating myself, we laugh at this bucktoothed, bug-eyed fraud, who has the intellectual agility of a soap dish but she's not an outlier; her views are reflective of too many young (and older, sadly) people who spent 12 years sitting in our public schools and universities. Oh well. Rounding out politics, Claire McAssKill and, dare we hope to dream, Bob Melendez are in trouble, as big bucks from Soros and others come in to the rescue, more analysis of the phantom blue wave and as detestable as the GOP is, for the moment they're all we have. They're dead to me. I hope PDT after his 8 years (please G-d) helps forge a movement to bury the friggin' elephant deep in a donkey's ass.
As to Hillary and Obama, we have some lowlights from her candidacy, another piece that is the polar opposite of Michael Cohen; Obama's intentional funding of Islamic terror groups that we touched on on Friday. And then, he has the gall to take a swipe at PDT vis a vis "political strongmen" after sucking up to Castro and every other tinpot, two-bit tyrant for 8 years.
On to foreign policy, we have always been at war with East Asia, the UN is crying poverty (pro tip: don't bite the hand that feeds you and go f**k yourselves), Kudlow puts the blame on trade disputes squarely where it belongs, PDT's strategy on energy and the Eurabians, and Sweden circles the drain.
Domestically, we mentioned the roaring economy as contrasted to the socialism, and yet a key conservative economist is now universal basic income-curious. Feh. And San Fran-shit-hole not only has feces in the streets but they want to force its residents to endure it. Y'see, offering free lunch as a perk to employees is unfair to local businesses. So, that too is now verboten.
From hither and yon, Ruth Baader-Meinhoff is sucking down kale shooters and promising 5 more years, Daniel Greenfield on Nazis and Islamo-Joo hate on campus, Austin has an identity crisis, a good essay on the Left's war on Christian adoption agencies and one man's top 10 worst Americans list from his 80 years. How does he leave off FDR?
Anyway, links from around the world, across the nation and up your street. Have a better one and remain blessed.


SPYGATE, MUELLER WITCH HUNT, DEEP STATE


posted by at
07:33 AM
|
Access Comments