« Weekend Gun Thread
|
Main
|
The Morning Report 7/30/18 »
July 29, 2018
Sunday Overnight Open Thread (7/29/18 )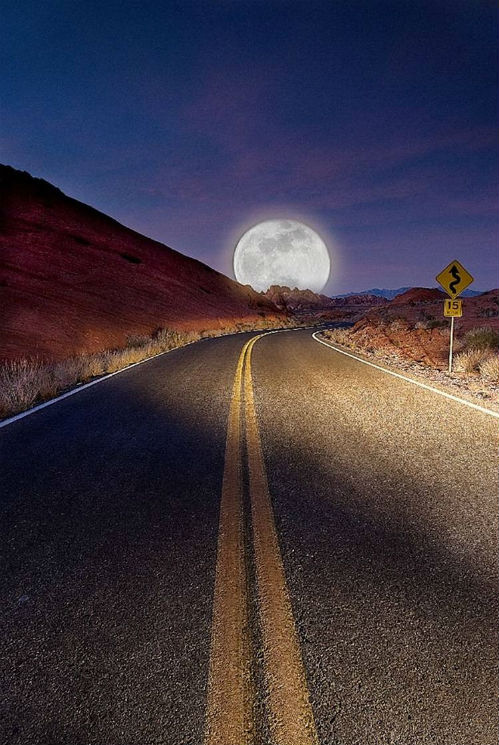 ***
The Quotes Of The Day

Quote I

"[George] Orwell, what he wrote, it's practically a shooting script for Donald Trump. There is a method to this, and the method is to convince people that the only truth is the truth that comes from me, the ultimate power." Dan Rather

Quote II

"It is essential to acknowledge that societal values are fluid, and they can be and are different today compared to when our city made decisions to name and/or place these Confederate symbols in our community.

"It is also important to acknowledge that nearly all monuments to the Confederacy and its leaders were erected without a true democratic process. People of color often had no voice and no opportunity to raise concerns about the city's decision to honor Confederate leaders." Austin Equity Office
***
As long as I can remember I have always been fascinated by hardware stores. No, I'm not talking Menard's, Home Depot type of hardware stores. The local Mom & Pop hardware store. h/t Hank Curmudgeon

In an era of black-boxed neural nets and disposable gadgets, hardware stores promote a material consciousness and a mechanical sensibility.
***

I can handle the Nigerian Princes after me. The South African elders make me giggle. But, this is not a good scam.
James Cooper

Greetings,

My name is Major James Cooper. I am an American soldier, presently in Afghanistan for the training, advising the Afghan forces and also helping in stabilizing the country against security challenges. With a very desperate need for assistance, I have decided to contact you for your kind assistance to move the sum of (US$38,000,000.00) Thirty eight Million United States Dollars to you for investment purpose if I can be assured that my interest will be protected until I complete my service.

Some money in various currencies was discovered in boxes at a farmhouse during a rescue operation we conducted in one of the attacks by the terrorists and it was agreed by my colleagues and I that some part of this money be shared among us. The above figure was given to me as my share, and to conceal this kind of money became a problem for me, so with the help of a British doctor working with Red Cross, I was able to get the package out to a safe location entirely out of trouble spot. he does not know the real content of the package, and believes that it belongs to a British /American medical doctor who died in a raid here in Afghanistan, and before giving up, trusted me to hand over the package to his Family.

I have now found a much secured way of getting the package out of Afghanistan to you for pick up and I will discuss this with you when I am sure that you are willing to assist me. I am ready to compensate you with 30% of the $38 million USD for your assistance.
I do not know how long we will remain here, and I have been shot, wounded and survived two suicide bomb attacks by the special grace of God, this and other reasons I will mention later has prompted me to reach out for help.
Please contact me as soon as possible with the following details:

Full Name:
Full Address:
Tel/cell numbers:
Occupation:

God Bless you as I look forward to your positive response.

Truly yours,

Major James Cooper.
***

When I'm out and want to grab a bite to eat, the last thing I want is politics.

Burger King used to be one of a few remaining franchises that refused to involve itself in politics. Instead it simply served its customers burgers and fries.

That all changed in January when the 65-year-old hamburger chain released a stupendously inane advertisement warning its customers of the alleged risks inherent in the Trump administration's otherwise sensible push to repeal Net Neutrality.

The ad was pure nonsense, and so is a new ad released last week that spouts Democrat talking points about the non-existent "Pink Tax."

While we are on the subject of food let's take a look at San Francisco. If there was a picture under the definition of LIBERTY it would not be this city.

Having solved crippling homelessness, cleaned its streets, and driven down the cost of housing in the Bay Area, the city of San Francisco has moved to tackle the real challenge facing the tech-centric city: free lunch.

According to CBS News, the city is considering "new legislation to end free lunch," on the theory that San Francisco restaurants are failing not because tourists and city-dwellers have to step over piles of used needles and 20-pound bags of human feces littering its sidewalks, but because tech companies offer free meals to their employees and thus San Francisco workers don't patronize local joints on their lunch hour.
***

Filed under the category of Can't. Make. This. Shit. Up.

The city of Santa Barbara has passed an ordinance that will allow restaurant employees to be punished with up to six months of jail time or a $1,000 fine after a second offense of giving plastic straws to their customers.

The bill was passed unanimously last Tuesday, and covers bars, restaurants, and other food-service businesses. Establishments will still be allowed to hand out plastic stirrers, but only if customers request them.
***
The ONT Musical Interlude
July 29, 1953, Born on this day, Geddy Lee, bass, vocals, Rush, (1980 UK No.13 single 'Spirit Of Radio' 1982 US No. 21 single 'New World Man'). Lee was made an Officer of the Order of Canada on May 9, 1996. The trio was the first rock band to be so honored, as a group
***
July 29, 1974, Mamas & the Papas singer Cass Elliot died in her sleep from a heart attack after playing a sold out show in London, England. She was staying at Harry Nilsson's London flat when she died. Her solo hits included 'Dream a Little Dream of Me,' which also featured the rest of The Mamas & the Papas and 'It's Getting Better'. Had also been a member of The Mugwumps.
***
Well, she won't have to worry about any other women going after her man. Genius Award Winner.
***

Making amends, a necessary step and Tonight's Feel Good Story of The Day.
***

Tonight's ONT has been brought to you by Chopping.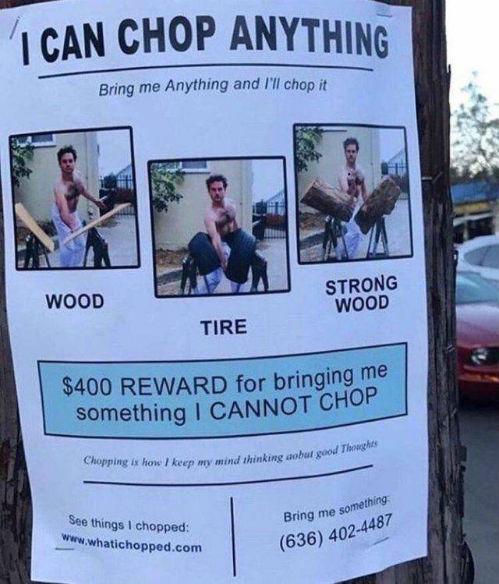 Notice: Posted with permission by AceCorp, LLC. Home of fun and games until someone gets chopped.
***
Weekly commenter stats for week of 7-29-2018
Top 10 commenters:
1 [399 comments] 'wrg500' [56.02 posts/day]
2 [369 comments] 'Calm Mentor'
3 [333 comments] 'Jane D'oh'
4 [327 comments] 'Your Decidedly Devious Uncle Palpatine, SMR and Ancient Slavonaut Newsletters'
5 [324 comments] 'Insomniac'
6 [306 comments] 'hogmartin'
7 [305 comments] 'Under Fire'
8 [295 comments] 'Lizzy'
9 [294 comments] 'Mike Hammer, etc., etc.'
10 [290 comments] 'Yudhishthira's Dice'
Top 10 sockpuppeteers:
1 [46 names] 'Duncanthrax' [6.46 unique names/day]
2 [34 names] 'Bertram Cabot, Jr.'
3 [34 names] 'Surfperch'
4 [32 names] 'Cicero (@cicero)'
5 [30 names] 'Under Fire'
6 [30 names] 'andycanuck'
7 [30 names] 'Slow Uncle Joe Biden'
8 [30 names] 'Wile E. Coyote Democrats'
9 [29 names] 'DamnedYankee'
10 [29 names] 'Mike Hammer, etc., etc.'

posted by Misanthropic Humanitarian at
10:00 PM
|
Access Comments