« Thread before the Gardening Thread: Canada and California [KT]
|
Main
|
Ace of Spades Pet Thread »
July 28, 2018
Saturday Gardening Thread: It's the End of July Already [KT]
Our Heritage
My cousin's Angelwing Begonia is blooming. The original plant belonged to her great grandmother. They have kept this plant going in the family for more than 100 years.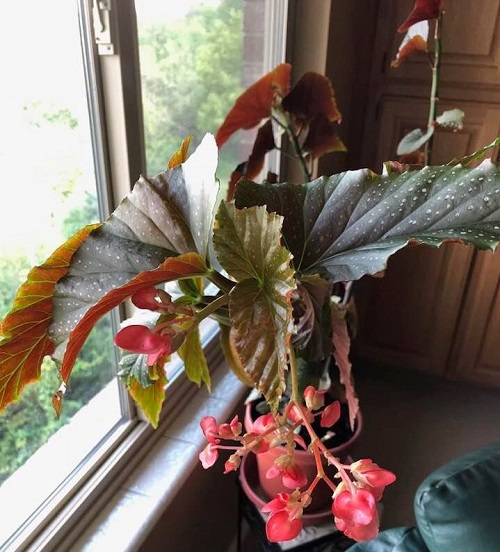 This is the cousin who keeps all those geraniums in the basement during the winter. Notice that her oldest geraniums do not approach the age of the Angelwing clone above.
Tip: If you are keeping a family treasure like this (Hoya, Christmas Cactus, etc. passed down through the generations), it's a good idea to share cuttings with cousins, or at least keep a spare plant.
The Edible Garden
The outdoor gardening season may not be long in Minnesota, but Gordon has a lot going on:
Remember the acorn squash plant? That was escaping the zucchini? It's a happy plant.
Interesting planting/watering set-up.
Aw, look. A baby.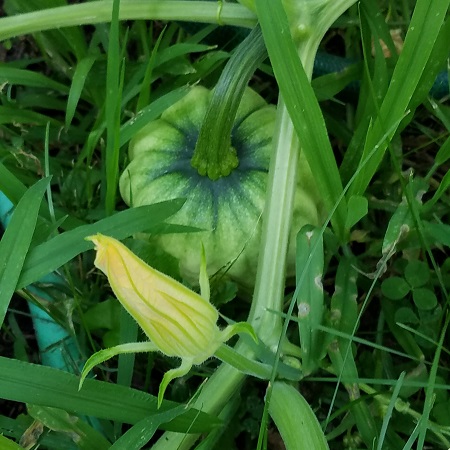 The tomatoes get out of control.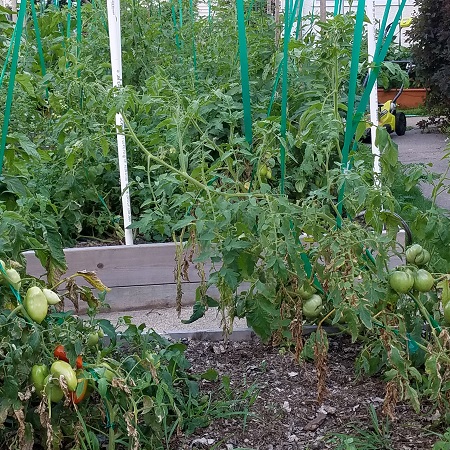 These are San Marzanos.
I'm guessing about 20 pounds on just this stem.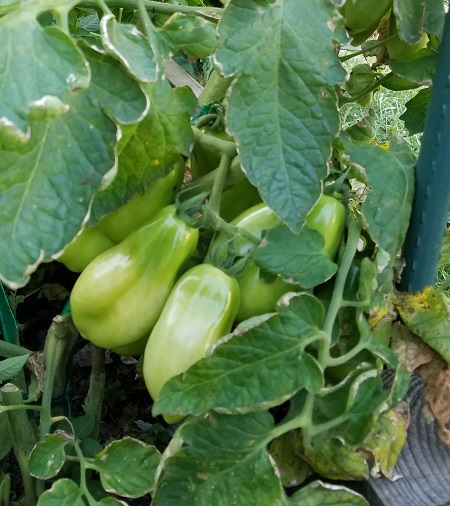 Nice.
And this was on the dill. I parked him on the neighbor's overgrown stuff. They don't care what he eats.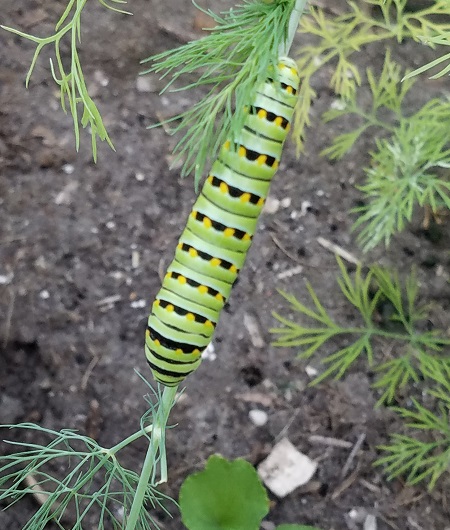 I expect, based on where Gordon lives, that this is a Black Swallowtail caterpillar. But it could be a relative. Individual caterpillars generally prefer the type of plant they started growing on, but Black Swallowtails will eat dill, parsley, fennel, carrots, maybe even celery. And chervil. Maybe angelica. In the West, Anise Swallowtails eat poison hemlock, too. And a few other plants. If you want to grow caterpillars into butterflies, I recommend planting some Bronze Fennel in an out-of-the-way place where you can see the mostly-green caterpillars more easily. Fennel may save your herbs and veggies from decimation by these critters. Mama butterflies are drawn to it from far away.
There is a proposal to make the Black Swallowtail the State Insect of Michigan.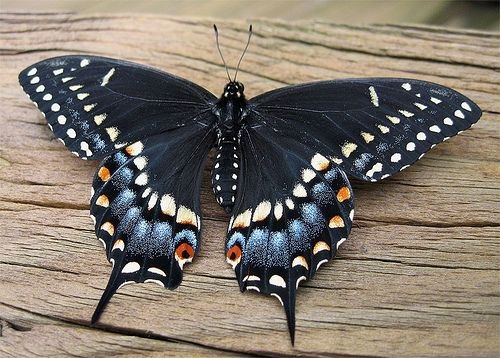 Might as well enjoy those insects
Sometimes in late summer or fall we get an abundance of big, though not really aggressive, wasps coming in from harvested fields here in the San Joaquin Valley. Guess we might as well enjoy them. Via Hank Curmudgeon, The Real Transformers. More at the link. Insect species are sometimes listed, so you can determine if you are looking at a garden pest, a garden helper or a neutral garden insect.
Some of those wings don't seem big enough to allow those insects to fly.
Gardens of The Horde
Some fairly recent photos from Illiniwek. The phrase, "Field of Dreams" keeps coming to me . . . .
from across the pond, where the deer roam ... black eyed susans came on strong after the coreopsis faded.

A few of the lance leaf coreopsis (if I have that right) in the lower right still blooming.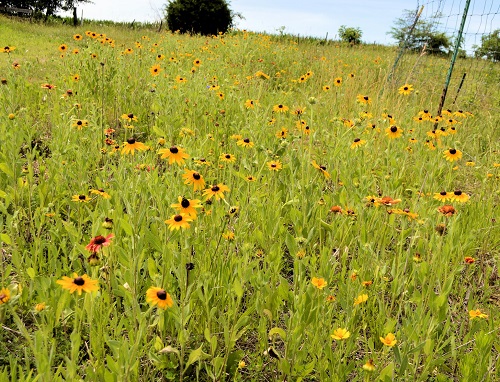 The day lily which are common on banks along the back roads here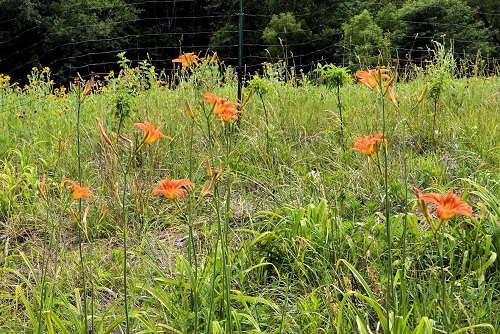 My bunch of sunflowers came up strong.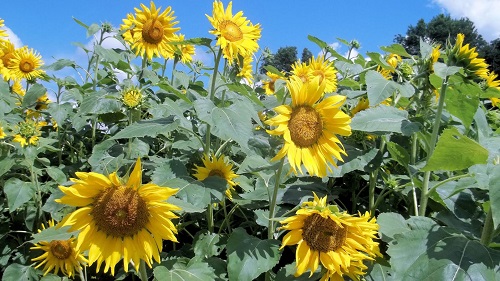 Thanks, Illiniwek. I needed a little cheering up.
If you would like to send information and/or photos for the Saturday Gardening Thread, the address is:
ktinthegarden
at g mail dot com
Include your nic unless you just want to be a lurker.

posted by Open Blogger at
12:31 PM
|
Access Comments