« Weird News Dump
|
Main
|
Saturday Gardening Thread: It's the End of July Already [KT] »
July 28, 2018
Thread before the Gardening Thread: Canada and California [KT]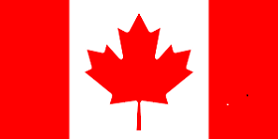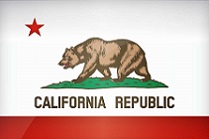 Serving your mid-day open thread needs
I am starting to wonder if there is some kind of a psychic connection between Canada and California.
Leadership
Does Justin Trudeau ever remind you of a young Jerry Brown? Isn't there something a bit moonbeam-ish about Trudeau?
Fires
Earlier in the week, Ryan in Canada noted that:
I'm amazed that a city in the US (#Redding) is being evacuated due to wildfire, and none of the US news networks are covering it.

They're all too busy bashing Trump, apparently.
I think a lot of people in Canada can relate to wildfires. Some heartbreaking stories from past fires there still come to my mind. Think the Shasta/Redding fire would have gotten some earlier attention from our networks if it were in, say San Francisco or Los Angeles?
There's a fairly good-sized fire near Yosemite now, too. Heard about that one? Part of the park is closed. And there are fires in Canada at the moment, too.
Over at Small Dead Animals, Kate notes that the Department of Homeland Security in the USA has issued a warning about a jihadist's call to start forest fires. From the DHS notice:
U.S. officials monitoring terrorist web sites have discovered a call for using forest fires as weapons against "crusader" nations, in what may explain some recent wildfires in places like southern California and Greece.

A terrorist website was discovered recently that carried a posting that called for "Forest Jihad." The posting was listed on the Internet on Nov. 26 and reported in U.S. intelligence channels last week.

The statement, in Arabic, said that "summer has begun so do not forget the Forest Jihad."
The writer called on all Muslims in the United States, Europe, Russia and Australia to "start forest fires."
I don't recall hearing about lengthy analysis or repeated attention to this issue on the networks.
Other California news noticed by Canadians
We here at AoSHQ have all heard that Santa Barbara has authorized jail time for handing out plastic straws. But Kate's running California theme, "O, Sweet Saint of San Andreas, hear my prayer" seems especially appropriate, somehow. Perhaps even more appropriate than in the case of feces on the sidewalk in San Francisco.
Wait - here's some related news: In Fresno, they've arrested the same person 83 times since Proposition 47 passed (in 2014).
This proposition decreased penalties for certain nonviolent crimes like drug offenses and petty theft. The Petty Theft issue has become a news item locally lately. In addition to the typical thefts noted by the police chief above, groups of women are stealing thousands of dollars worth of Lululemon yoga pants (there's a Kardashian connection to the fame of these pants). Locally, in the Bay Area and maybe elsewhere.
I heard part of a discussion on radio about what citizen reactions should be to a small band of women coming into a store and repeatedly stealing thousands of dollars worth of merchandise without apparent opposition. What would your reaction be if you saw this?
So is stealing a bunch of high-end yoga pants, over and over again, less problematic in the eyes of the law than giving someone a plastic straw? Something to think about this weekend. Unless you have something better going. Hope you do.

posted by Open Blogger at
11:15 AM
|
Access Comments