« Chess Thread 07-21-2018
|
Main
|
Saturday Overnight Open Thread (7/21/18) »
July 21, 2018
Saturday Evening Movie Thread 07-21-2018 [Hosted By: TheJamesMadison]
Robin Hood
So, let's talk about a movie no one remembers because it was pretty derisively received by critics and largely ignored by audiences: Ridley Scott's Robin Hood!
I can feel the excitement!
I bring it up because I think that when trying to talk about a director's work, it's a bit easier to focus on something that isn't universally considered great. Being able to balance between things that a director did well in a particular picture with things that he did not do well in that same picture provides a great view of what the man creates as an artist.
I am, of course, a Ridley Scott fanboy, but I don't love everything he's ever made. In fact, one of his movies that's most often held up as a jewel of his career (Gladiator) I find boring. I overall genuinely think that he's one of the most talented filmmakers working today. With that being said, let's dive into one of his more recent historical epics that I feel was unfairly maligned upon its release.
Theme
When thinking of the theme of the Robin Hood story in general, it usually gets boiled down to "Steal from the Rich and Give to the Poor", which I find simplistic and easily used to justify a terrible morality. Looking at previous incarnations of the Robin Hood tale on the silver screen (in particular the Errol Flynn starring The Adventures of Robin Hood), there's usually a dramatic emphasis on freedom from oppression, but through having the right king in charge. Richard is seen as the savior that England is waiting upon to free the people from the tyranny of John. The story itself is traditionally very pro-monarchy.
Ridley Scott's movie is decidedly not that. Richard isn't some great man sneaking his way home, he's a violent, vengeful drunk trying to pillage French castles to pay for his return home from the Crusades. I think John comes off a bit better in this version than normal since he's not usurping the thrown, he genuinely ascends to it through Richard's death. The third monarch in the movie, Philip of France, is trying to incite a revolt in England in order to make the country much more ripe for invasion. What I came away from with this movie the first time I saw it was how decidedly anti-monarchical it was, and it had been directed by a Knight of England, no less.
That negative depiction of kings is important to the thematic core of the film. Robin isn't a nobleman brought to action because his land was stolen by a usurper king, fighting to return the rightful king so he can, implicitly, get all of his stuff back. No, Robin is a commoner fighting for "liberty by law".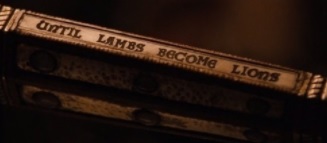 The key comes in the quote that comes up frequently throughout the movie, "Rise and rise again, until lambs become lions." It's written on the hilt of the sword that Robin takes back to Nottingham, and it was a line written by Robin's father. It was the idea that lambs (the common people) should continue to fight against oppression (kings) until they become lions themselves (self governance).

Commoner vs. Nobleman
One of the complaints with the film when it originally came out was that it overcomplicated and changed the origin of Robin. He starts the movie as Robin Longstride, a common archer in the king's army returning from the Holy Land. Robert Loxley is an advisor and friend to Richard who is tasked with returning the king's crown upon his death. Robert dies en route, and Robin takes up the mantle selfishly. He disguises himself and his band of merry men as knights, bound for England with the crown and all the loot they can carry, making their home country wealthy men. Robert's dying words, though, get a promise from Robin to return Robert's sword to his father. Robin, of course, takes up the task, and that is how he gets to Nottingham and meets Marian Loxley.
That does seem overcomplicated, especially when compared to the simplicity of the original tellings, but I think it adds a new dimension to the story.
No longer the nobleman fighting for his stuff, he's a commoner fighting for the basic rights that every man deserves. This outlook really comes to its culmination at a speech in Barnsdale. King John is trying his poorly best to head off a rebellion of the barons when Robin gives the below speech:
John has a line that I consider key: "A castle for every man?" Take that single line out and think about it. It's the perfect distillation of the "Take from the Rich and Give to the Poor" mentality. He's asking Robin if that's what he wants directly. Robin responds with, "In England, every man's home is his castle." Robin isn't asking for more stuff, he's asking for freedom.
It's a much better message overall, and it's a much more mature take on the Robin Hood legend.

Look
If it's a Ridley Scott movie, so it's going to look good. Robin Hood is no exception.
All of his historical movies share a gritty, grimy, but painterly and polished look that I simply love. They are all expensive, and they look like so much of the budget goes into costumes, sets, and smoke machines instead of digital effects (there's plenty of that too, to be sure).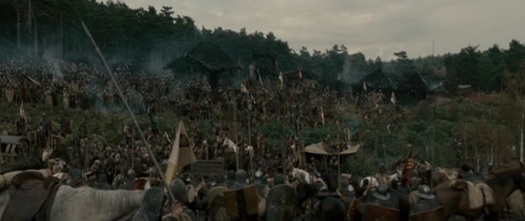 I couldn't tell you how much of that above shot it real or digital, but it's so dense with texture and visual information.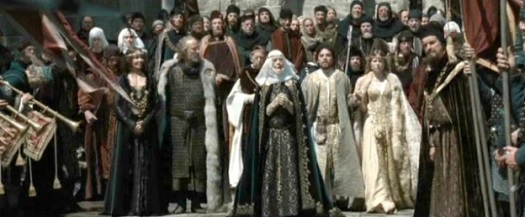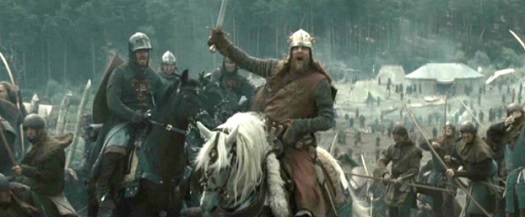 Just look at the detail and classical framing that provides clear spatial relationships and depth of field. Look at how big everything looks so easily.
How good Ridley Scott's movies look are one of the reasons that I always find something to enjoy about them.

Not Perfect
I really like this take on the Robin Hood tale overall, but the movie is not without its flaws. One of the best parts of the movie is also one of its worst: Marion Loxley. Marion in this movie is a woman who married her husband just to see him leave for the Crusades within a week of their wedding. She's been living with Sir Walter Loxley, her father in law, ever since, negotiating a hard life under a massive tax burden from the state to fund the Crusade with a few hard years on their harvest and corrupt local officials (in particular from the sheriff, of course). She's become very independent, especially after Walter was struck blind, leaving the running of the estate to her. Her interactions with Robin when he arrives bearing her husband's identity are fun.
But then the movie tries to make her into an action star, and it's just…ridiculous.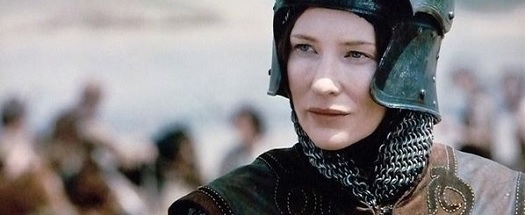 A quick comment on the difference between the theatrical and unrated cuts. The single largest addition to the unrated cut of the movie is to add more to the subplot about the children of Nottingham who have run away from home and become pillagers living in Sherwood Forest (an obvious first step towards the Merry Men). In the theatrical cut, they appear once in the beginning, get referenced a few times, and then, almost inexplicably, show up for the final battle against the invading French army with Marion riding a steed in full armor leading them. The unrated cut just adds more scenes around these kids, but their addition to the final battle is still inexplicable.
Marion's addition to the final battle could have been so easily cut out of the end result by simply pulling the shots she's in. She's not integral to how the battle plays out at all. All of that makes me think that some producer forced Scott to include Marion in battle, and he said, "Fine, if I have to do it, she'll be useless and her addition will be funny at best."

So, why?
Why bring up Robin Hood at all? A couple of reasons. The first is that I do think it's underappreciated. It's not perfect, but it's smarter than people insist.
Roger Ebert taught me how to watch movies, and one of his favorites was The Adventures of Robin Hood with Errol Flynn. He once wrote that on good days his favorite movie was Citizen Kane, but on bad days it was The Adventures of Robin Hood because of its ability to cheer him up. That affection for the "original" really colored his viewing of Ridley Scott's take. He insisted that the tale of Robin Hood should be fun and the fact that the 2010 movie wasn't fun meant that it wasn't good. We're all human, and I think that Ebert's affection for the Errol Flynn version blinded him to the qualities that are actually to be found here.
The second reason I bring it up is to try and convince a few of you to check it out. Just remember, watch the theatrical version, it's still not perfect, but it's got a wonderfully mature message about the common people, the preference of self-governance to dictatorial rule, and the general inappropriateness of the rule of kings.

Movies of Today
Opening in Theaters:
Mamma Mia! Here We Go Again
The Equalizer 2
Unfriended: Dark Web
Next in my Netflix Queue:
The Darkest Hour
Movies I Saw This Week:
A Quiet Place (Netflix Rating 4/5 | Quality Rating 3/4) Poster blurb: "Effective and inventive little horror movie." [Redbox]
Red Tails (Netflix Rating 2/5 | Quality Rating 1/4) "Too many characters and muddled storytelling undercut pretty well-done action set pieces." [Netflix DVD]
Pulp Fiction (Netflix Rating 5/5 | Quality Rating 4/4) [Rewatch] "Getting past its pseudo-revolutionary structure, there's a wonderful exploration of chance and how people react to it there." [Personal Collection]
Dressed to Kill (Netflix Rating 4/5 | Quality Rating 3/4) "Trashy but entertaining sendup of Psycho from one of Hitchcock's biggest fans." [TubiTV]
Man of Steel (Netflix Rating 4/5 | Quality Rating 3/4) [Rewatch] "It's not perfect, but I love it's sense of scale and propulsive pace." [Personal Collection]

Contact
Email any suggestions or questions to thejamesmadison.aos at symbol gmail dot com.
I've also archived all the old posts here, by request. I'll add new posts a week after they originally post at the HQ.
And, please, visit my website.
My newest collection of short stories, Mutiny! is now on sale in both eBook and print editions!


posted by OregonMuse at
07:12 PM
|
Access Comments