« Food Thread: Salumi When You're Gloomy, Or When You're Feeling Roomy, 'Cause This Headline Threw Me
|
Main
|
Sunday Overnight Open Thread (7/22/18 ) »
July 22, 2018
Weekend Gun Thread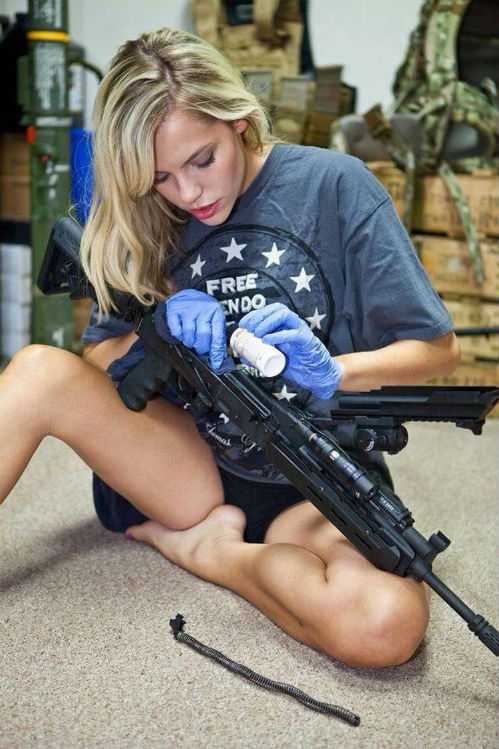 ***
From last week's 'Weekend Gun Thread'.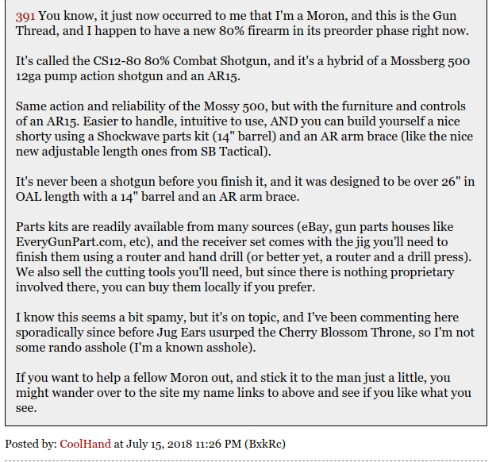 Certainly an interesting gun. Here is the link for Logic Industries
So, you handy DIYers. Let us know if you purchase this firearm and let us know if you build it. Heck take photos and/or videos and show us your finished product.
Personally, I wish I was more handy.
***

A review of a biometric gun safe. OK Horde, who has one and what do you think of it?
I'm old fashioned, when I had guns before the great canoe debacle, mine were scattered about the home.
***
***
Thought US Senator Diane Feinstein was bad? Thought her position and knowledge on guns was dismal? Take a look at who California Democrats want to represent them. Wow. Just wow. h/t wizardpc
***
Democrats, lying scum bags.
*****
On a related note, half-way around the world. All eyes should be on South Africa.
*****

The Weekend Gun Thread doesn't recommend you doing this anytime soon
Gun fight during high speed pursuit.

Do you have something you wish to share? Perhaps a box or five of .38 Special ammo, maybe a brick of .22LR or some stories or tips? You can reach us at petmorons at gmail dot com.
Happy Shooting!

posted by Misanthropic Humanitarian at
07:27 PM
|
Access Comments