« The Morning Report 7/16/18
|
Main
|
The Morning Rant »
July 16, 2018
Mid-Morning Open Thread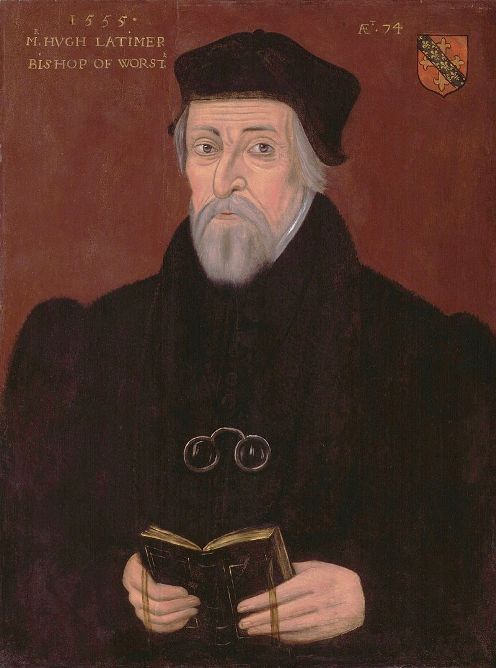 Hugh Latimer
Unknown
If you think that our current cultural warfare is nasty, just take a look at the Protestant Reformation as practiced in England in the 16th century. Henry VIII started it for political reasons, his successor (Edward VI) continued it for religious reasons, and his successor, Mary I fought back with a vengeance, burning a few hundred people at the stake, including these two gentleman (and a third, Thomas Cranmer, the Archbishop of Canterbury)) who became known as the Oxford Martyrs.
Mary was brutal, but she failed; Protestantism flourished in England. As Latimer said to Ridley:

"Be of good comfort, and play the man, Master Ridley; we shall this day light such a candle, by God's grace, in England, as I trust shall never be put out."
And they did!
I remember as a kid, hearing another quotation, supposedly from Latimer to Ridley, that piqued my interest. I can't find any verification of it, so it may have been apocryphal, or from a novel or play or movie. It was fascinating and exciting for a young kid to hear such confidence and devotion and religiosity and true belief.

Be of good cheer master Ridley, for tonight we sup with the angels!
And...religion is not the only thing that cultivates such dedication. It would behoove the Left in America to remember that.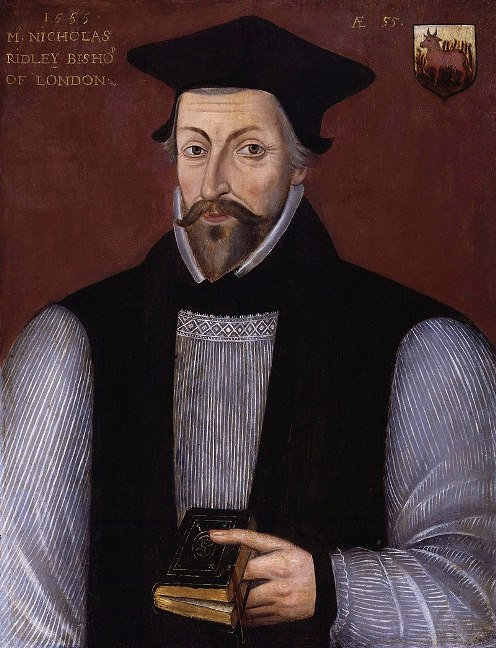 Nicholas Ridley
Unknown

posted by CBD at
09:30 AM
|
Access Comments