« Open Thread
|
Main
|
The Morning Report 7/4/18 »
July 03, 2018
Tuesday Overnight Open Thread (7/3/18 )
(Millions should be thankful for the birth of The USA)
*****
The Quotes of The Day
Quote I

"The evidence overwhelmingly showed that this merger is likely to enhance competition substantially, because it will enable the merged company to reduce prices, offer innovative video products, and compete more effectively against the increasingly powerful, vertically integrated 'FAANG' [Facebook, Apple, Amazon, Netflix, and Google] companies," AT&T legal counsel
Quote II

'Israel and another country in the region have joint teams which work to ensure clouds entering Iranian skies are unable to release rain. On top of that, we are facing the issue of cloud and snow theft.' Brigadier General Gholam Reza Jalali
Sneaky Joos
Quote III

"I live in my own little world. But its ok, they know me here." ― Lauren Myracle
*****
Paul Joseph Watson and UKIP.
*****
Let's take a look at what's happening in Manitowoc.
*****

All the manners of barnyard animals but not as useful.

At the end of the photo op, PM Rutte was clearly amused as press aides shouted loudly at the press pool to clear out of the Oval Office. "Is it always like this?" Rutte asked Pres Trump, clearly in disbelief at the lack of decorum. Even Trump cracked a smile.
*****

Getting ready for the big Birthday bash tomorrow?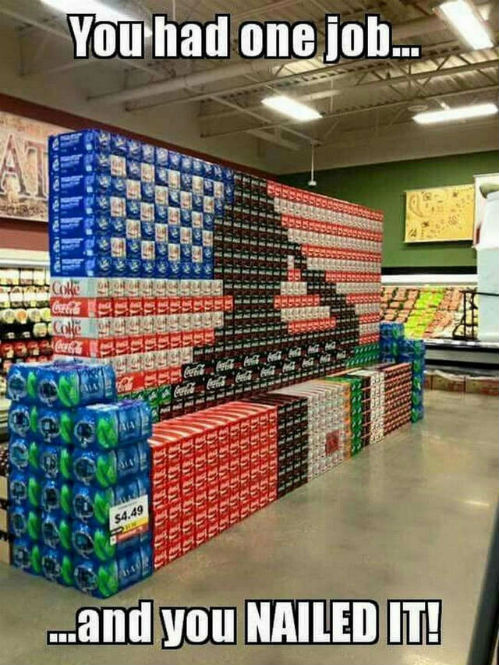 *****
"Negative Interactions"? Only a fvcking politician would talk this way.

Canadian Prime Minister Justin Trudeau has denied allegations that he groped a reporter at a festival in 2000.

The event in Creston, British Columbia, was held to raise money for an avalanche safety charity with which Mr Trudeau was involved.

Days afterwards, an unsigned editorial appeared in a local paper accusing him of "groping" a young female reporter.

The prime minister said he did not recall any "negative interactions" at the event.

Speaking to reporters in Regina, Saskatchewan while on a three-city Canada Day tour, Mr Trudeau said he remembered the day in Creston well.

"I had a good day that day," he said. "I don't remember any negative interactions that day at all.
*****
The ONT Musical Interlude
July 3, 1969, Brian Jones drowned while under the influence of drugs and alcohol after taking a midnight swim in his pool, aged 27. His body was found at the bottom of the pool by his Swedish girlfriend Anna Wohlin. The coroner's report stated "Death by misadventure", and noted his liver and heart were heavily enlarged by drug and alcohol abuse. Jones was one of the founding members of The Rolling Stones and in the early 60's used the name "Elmo Lewis." via thisdayinmusic.com
***
July 3, 1971, American singer, songwriter and poet, Jim Morrison of The Doors was found dead in a bathtub in Paris, France, the cause of death was given as a heart attack. He co-wrote some of the group's biggest hits, including 'Light My Fire', 'Love Me Two Times', and 'Love Her Madly.' On the 25th anniversary of his death an estimated 15,000 fans gathered at Pere Lachaise Cemetery in Paris, France to pay their respects. via thisdayinmusic.com
***
July 3, 2004, David Crosby was fined $5,000 (£2,745) by a US court after admitting attempted criminal possession of a weapon. It followed his arrest in New York in March when a gun, knife and marijuana were found in his luggage. via thisdayinmusic.com
How many times has Crosby been picked up on weapons charges?
*****

UC Berkeley settles First Amendment suit filed against it.

The University of California, Berkeley, has revised its Registered Student Organization in response to a lawsuit from Young Americans for Liberty, a libertarian student group which argued its First Amendment right to freedom of association had been violated.

As part of a settlement, UC Berkeley has agreed to make revisions to its policy that prohibit discrimination against student organizations based on their mission statements, purpose statements, uniqueness statements, and other viewpoints expressed in their application to become a registered student organization.
*****
I wasn't sure about this story/link. ONT material or Pet Thread material? Probably NSFW

Most human beings don't want to be treated like dogs. Yet, a recent Reddit thread suggests some women get more than a little excited if you talk to them as if they were a four-legged furball.

According to the Daily Star, a fair amount of ladies revealed all it takes is two words to make them orgasm while they're getting it on these days. Those two words? You guessed 'em — good girl.
*****

Treat people as you would want to be treated. Genius Award Winner Runner-up
You might get away with giving a "snack" to a dog. But a shark? Genius Award Winner.
*****
Four year old toddler experiences modern science. Tonight's Feel Good Story of The Day.

This video of a 4-year-old girl with Cerebral Palsy taking her first steps is one of the most beautiful videos we have ever seen.

"I'm walking!" she says excitedly as she takes her first steps on her own.
*****

Tonight's ONT has been brought to you by Unsolicited Marital Advice.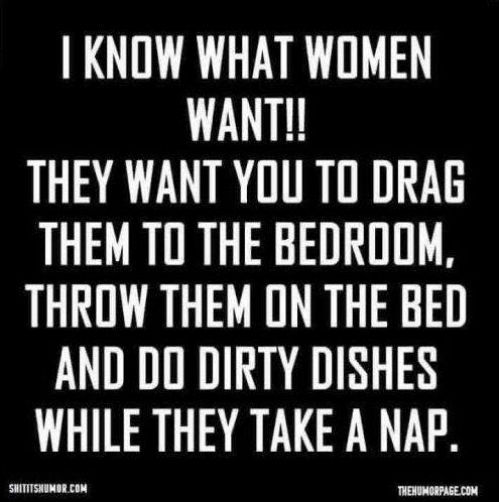 Notice: Posted with permission by AceCorp, LLC. ONT tips to petmorons at gmail dot com or the Twitter thingy. All other correspondence to The Man.

posted by Misanthropic Humanitarian at
10:03 PM
|
Access Comments