« Question for Joe Biden: "What About the Girls You Molested at the Senate Swearing-In?"
|
Main
|
The Morning Report 6/13/18 »
June 12, 2018
Tuesday Overnight Open Thread (6/12/18 ) Apology Edition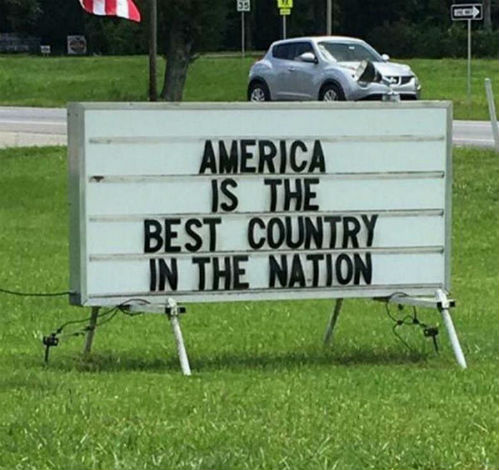 (No arguments here.)
*****
Quotes of The Day

Quote I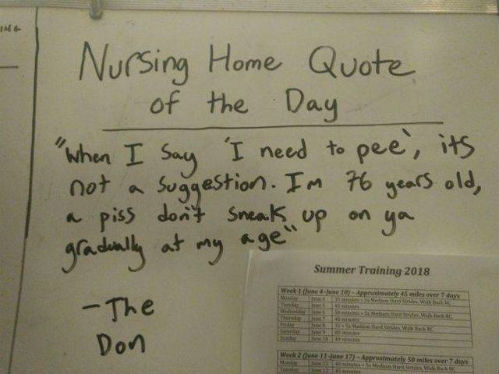 ***
Quote II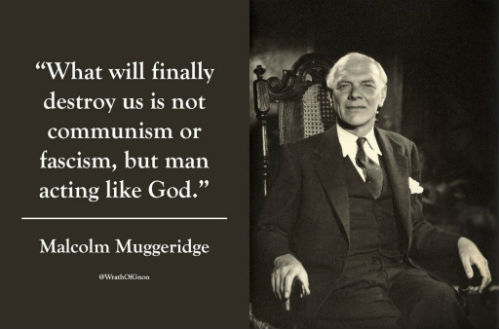 ***
Quote III

"We had to endure this under the Trump administration. We're making more than $60,000 a year. We need to be doing far more important things than this. It felt like the lowest form of work you can take on without having to empty the trash cans." Reginald Young, Jr.

Quote IV

A decline in courage may be the most striking feature, which an outside observer notices in the West in our days. The Western world has lost its civil courage, both as a whole and separately, in each country, each government, each political party, and, of course, in the United Nations. Such a decline in courage is particularly noticeable among the ruling groups and the intellectual elite, causing an impression of loss of courage by the entire society. Of course, there are many courageous individuals, but they have no determining influence on public life.Aleksandr Solzhenitsyn
*****

Boys will be girls and girls will be boys Burgers will be pancakes and pancakes will be burgers.
*****
Are there sexy Russian spies? The Horde can decide.
*****

The ONT's apology and peas peace offering.
*****
Moar apologizing......

Who knew that Golden Retrievers were sneaky little bastards?
*****

More settled science isn't so settled after all. Eight hours of sleep isn't enough.
*****

Just wondering out loud if Syracuse University will change their name to Syracuse Red? Each and every day they are sounding more Commie and dictatorial.


Fifteen students who "roasted" each other in private were suspended for up to two years after a video of their skits leaked to Facebook several weeks later

They were found guilty of "an immediate breach of the peace" (which did not occur) and expression that went "beyond the bounds of protected speech" (it didn't)

SYRACUSE, N.Y., June 8, 2018 — Syracuse University should know what is "protected speech." It emblazoned the words of the First Amendment on the facade of its school of public communications. It hosts a prestigious journalism program and is a private school that promises its students robust free speech rights. Despite this, the university just suspended 15 students from an engineering fraternity for hosting a private, satirical roast that the university claims caused "an immediate breach of the peace" and went "beyond the bounds of protected speech." Neither of these findings are true.
*****
The ONT Musical Interlude (No Yoko For You)
June 12, 2005, Pink Floyd announced they would reunite with former bassist Roger Waters, who left the band in 1985, on July 2 for the Live 8 London concert. This would be the first time the band had played together as a quartet since The Wall tour in 1981. via thisdayinmusic.com
***
1951, Born on this day, Brad Delp, guitarist and singer with Boston who had the 1977 UK No,22 single 'More Than A Feeling' and the 1986 US No.1 single 'Amanda.' Delp committed suicide by carbon monoxide poisoning in at his home in New Hampshire on March 9th 2007. via thisdayinmusic.com
*****

So what do you think of when you take Fido to the old dog park? Obviously nothing productive and/or wholesome.

If you're a dog owner, maybe, just maybe, a couple of things that come to mind when you take 'ol Spot to the dog park are rape culture and non-heterosexual "performativity."

What's that? You don't consider such things when you're walking the pup? No worries, then. The Portland Ungendering Research Initiative's Helen Wilson is here to clue you in.

Her paper, "Human reactions to rape culture and queer performativity at urban dog parks in Portland, Oregon," discusses the "emerging themes in human and canine interactive behavioral patterns in urban dog parks" in order to gain a better understanding about people's decisions and "emergent assumptions around gender, race, and sexuality.
The term "crazy bitch" comes to mind.
*****
Bring it on Alec. Alec Baldwin says he could be POTUS if he wants to be.

Alec Baldwin may not be satisfied merely playing the President of the United States on Saturday Night Live; instead, he may actually want the real job for himself.

On Monday, Baldwin—who won an Emmy last year for his portrayal of Donald Trump on SNL—told Howard Stern that he could beat the current Commander in Chief if he decided to run for the top office in 2020.

I'm sure that Biff Kristol and the Cucks approve of his temperament.
*****

Paging the Donner Party IncredibleShinyShart, party of 10. Ethical cannibalism?

If you could taste human flesh in an ethical way, would you? It's the kind of question you ask after watching Silence of the Lambs stoned. No matter how you respond, you never expect anyone to hold you to your answer. But in a recent Reddit post, user IncrediblyShinyShart shared the story of a motorcycle crash that put him face-to-face with the macabre hypothetical. When a car hit his bike and sent him careening into a nearby forest, his foot was shattered to the point that he would never walk on it again. When the doctor asked if he wanted to amputate, his one question was, "Can I keep it?
Maybe watching Yoko videos isn't so bad after all?
*****
I fought the law beans and the beans won. Genius Award Winner.

A standoff in a Florida grocery store between a hammer-wielding suspect and local law enforcement ended in an arrest and multiple charges after one quick-thinking official dinged the suspect in the back with first one and then a second can of Bush's extra brown sugar baked beans.
Bonus: Video included.
*****
Tragedy averted. Cool, calm and collected and Tonight's Feel Good Story of The Day.

Jennifer Potter, the assistant manager of the apartment complex, was riding by the pool in a golf cart on Wednesday, when she saw a small child alone in the deep end.

Potter said she jumped off the cart and "took my shoes off while still running and just dove right into the pool."

But when she reached the child she saw the boy's pregnant mother submerged under him. The mother had jumped into the pool earlier to try and save her son.
*****
Tonight's ONT has been brought to you by Fancy Basement Savers.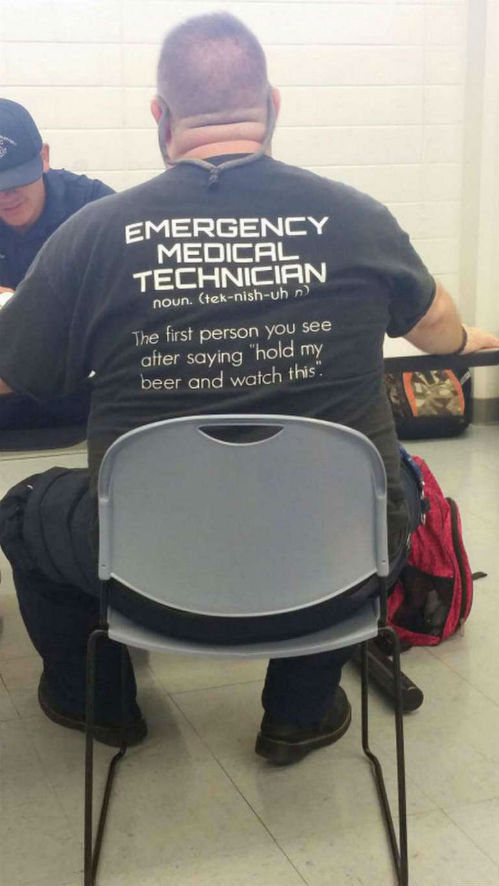 Notice: Posted with permission and adult supervision by AceCorp, LLC. Yoko nights are behind us.

posted by Misanthropic Humanitarian at
10:27 PM
|
Access Comments