« Bill Clinton: Why No, I Don't Owe Monica Lewinsky Any Kind of Additional Apology
|
Main
|
The Morning Report 6/5/18 »
June 04, 2018
Monday Overnight Open Thread (6/4/18 )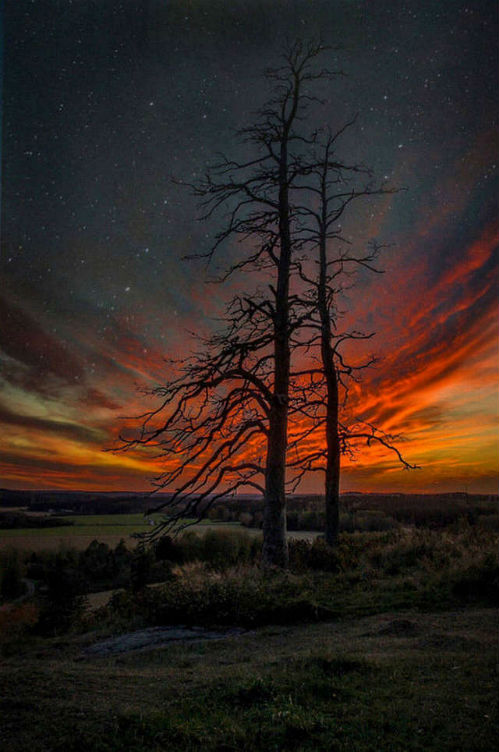 *****
The Quotes of The Day
Quote I

"For the traitor appears not a traitor; he speaks in accents familiar to his victims, and he wears their face and their arguments, he appeals to the baseness that lies deep in the hearts of all men. He rots the soul of a nation, he works secretly and unknown in the night to undermine the pillars of the city, he infects the body politic so that it can no longer resist. A murderer is less to fear."; Marcus Tullius Cicero
Quote II

Every family should have the right to spend their money, after tax, as they wish, and not as the government dictates. Let us extend choice, extend the will to choose and the chance to choose. Margaret Thostaer
Quote III

Whoever controls the media, the images, controls the culture. Allen Ginsberg
Quote IV

A narrative is emerging. It is that the new meritocratic aristocracy has come to look like every other aristocracy. The members of the educated class use their intellectual, financial and social advantages to pass down privilege to their children, creating a hereditary elite that is ever more insulated from the rest of society. We need to build a meritocracy that is true to its values, truly open to all. David Brooks
*****
Today in History, June 4, 1940-Winston Churchill's "We shall fight on the beaches speech."

We shall go on to the end, we shall fight in France, we shall fight on the seas and oceans, we shall fight with growing confidence and growing strength in the air, we shall defend our Island, whatever the cost may be, we shall fight on the beaches, we shall fight on the landing grounds, we shall fight in the fields and in the streets, we shall fight in the hills; we shall never surrender, and even if, which I do not for a moment believe, this Island or a large part of it were subjugated and starving, then our Empire beyond the seas, armed and guarded by the British Fleet, would carry on the struggle, until, in God's good time, the New World, with all its power and might, steps forth to the rescue and the liberation of the old.
*****

According to the cucks such as Jonah Goldberg and The Weakly Standard, Donald Trump should have used his Kristol ball and magic wand.
*****
Politics over competence. How the Obama administration screwed up at the FAA.
*****
He is back in the news. Bernie Sanders is back rabble rousing on "fair wages".

City officials with the California town of Anaheim blasted failed Democrat presidential candidate and socialist Sen. Bernie Sanders this Saturday after he rallied with Disneyland workers to demand higher wages for them.

"While touting himself as a friend of the working man, Bernie has come all this way to support a measure that will result in thousands of lost jobs for the people of Anaheim," Todd Ament, the CEO of the Anaheim Chamber of Commerce, reportedly said in a written statement.
*****
Arson is frowned upon. Except in Warburton, Trafford and Rixton, Warrington,

A mystery arsonist has been praised a 'hero' after an 'ancient' tollbooth which only charged drivers 12p burnt down overnight.

Townsfolk in Warburton, Trafford and Rixton, Warrington, were over the moon to learn the hated Warburton bridge tollbooth had been destroyed in a blaze. Tailbacks caused by the bridge, which links the two villages, were so bad children had to do their homework in cars as the waited in horrendous queues.
*****

Why Children Aren't Behaving, And What You Can Do About It.

Childhood — and parenting — have radically changed in the past few decades, to the point where far more children today struggle to manage their behavior.

That's the argument Katherine Reynolds Lewis makes in her new parenting book, The Good News About Bad Behavior.

"We face a crisis of self-regulation," Lewis writes. And by "we," she means parents and teachers who struggle daily with difficult behavior from the children in their lives.

Lewis, a journalist, certified parent educator and mother of three, asks why so many kids today are having trouble managing their behavior and emotions.
Kick them outside and stop trying to be their friend is a start.
*****

The perfect diagnosis of Hatred eats the soul of the hater, not the hated. Biff Bill Kristol.
The ONT Musical Interlude
*****
Just because a blonde was on FNC once upon a time, that doesn't make them Conservative. PBS has anointed the next Conservative media darling.

If only conservatives were kinder, gentler and more "with it." Who could stop us? Certainly not Democrats.

So the secret to conservative political success today is to act more like liberals, and they will like us more, too.

Anyone who has spent more than ten minutes with any Republican functionary attached to some aspiring Republican office-holder knows the pitch:
*****
Having a set of wheels equals freedom. Or does it?

This week Mary Meeker from the investment firm Kleiner Perkins Caufield Byers released her 2018 annual internet trends report. There were a lot of tidbits in there covering everything from what city is likely to be the next big tech hub to how people are shopping on the internet. It also tackled another interesting topic: where you're better off using a ride-sharing service.
*****
If I ever have a granddaughter, I know what she is getting for Christmas someday. Even if I have to keep the damn thing at Grandpa's house.

This week Mary Meeker from the investment firm Kleiner Perkins Caufield Byers released her 2018 annual internet trends report. There were a lot of tidbits in there covering everything from what city is likely to be the next big tech hub to how people are shopping on the internet. It also tackled another interesting topic: where you're better off using a ride-sharing service.
*****

Need a little spicy condiment at your next picnic? Why not try some shidol chutney?

In the northeastern Bangladeshi region of Sylhet, shidol chutney is more than a mere condiment. It's a cold remedy, a pervasive scent, and a spicy challenge.

Cooks begin with small, freshwater fish called puti maach. After the creatures have been sun-dried, shidol-makers line an earthenware pot with a mixture of mustard oil and oil from the fish's guts. This vessel, called a motka, is then packed with the dried fish, sealed, and buried for several months.
Yummy.
*****

If you don't succeed at first try, try, try again. Or kill the protesters.

Out of office for 17 years, Ortega's Sandinistas managed to regain power in 2007, and since then they're gotten up to their old tricks, albeit in a lower-key, "we're no longer backed by Soviet money" way.

Lately, however, the mask has slipped, and the Sandinistas are killing protesters against their regime:

The protest on Wednesday capped six weeks of what has been described as a national rebellion against the government of President Daniel Ortega. The government has denied responsibility for any of the deaths and insists that it is the victim of a vast conspiracy….

"The demonstration was peaceful," said Juan Sebastián Chamorro, a negotiator on the national dialogue committee. "There were children there. It was a peaceful manifestation that ended up with people shot in the head and killed deliberately by snipers."
*****

It is hard to believe, California has not restricted flamethrowers. Yet.

A California state bill that would have more heavily regulated the use of flamethrowers has now effectively fizzled out in a legislative committee.
In light of this development, there's nothing to stop Boring Company customers in California from receiving the company's sold-out flamethrowers.
*****

It appears later this year, December 10th, Libya will hold national elections. Extremists vs. Really Extremists.

The Militia Muddle

The hundreds of militias and private armies operating with little supervision throughout the country are being forced to choose sides. In the past many of them, especially the ones that were Islamic and from western Libya, unified behind what was left of the GNA in Tripoli in an effort to survive. That has not worked because more Libyans want a national government and many Islamic militias lost their most radical members to ISIL (Islamic State in Iraq and the Levant), which is still trying to establish a base area in Libya. Less radical members joined AQIM (Al Qaeda in the Islamic Maghreb) but most remained with more moderate groups like the Moslem Brotherhood. Thus the formerly Islamic radical militias gradually became more moderate and willing to compromise.
Moderate and willing to compromise? That sounds like wishful thinking.
*****
The accordion. Musical instrument and storage container. Genius Award Winner.

A woman staying at a motel just off South Hosmer Street had seven pounds of methamphetamine stashed in an accordion when federal agents and Tacoma police arrested her Tuesday, Pierce County prosecutors allege.

The 30-year-old woman from Earlimart, California, was arraigned Wednesday in Superior Court on one count of unlawful possession of a controlled substance with intent to deliver. Bail was set at $100,000.
*****

Tourist town helped immensely by tourist is Tonight's Feel Good Story of The Day.

Jonathan Dobbs was visiting Alaska last fall from Wisconsin when he saw a sign.

He was in the little community of McCarthy, about 300 miles east of Anchorage in the Wrangell Mountains, with his girlfriend. They were leaving a bar and he saw a flyer outside. It showed a picture of McCarthy's only ambulance, with a rat's nest of wires pulled out of the center switch panel between the driver and passenger seats, and a plea to help find whoever had vandalized it and rendered it unusable.
*****

Tonight's ONT has been brought to you by Toxic Masculinity.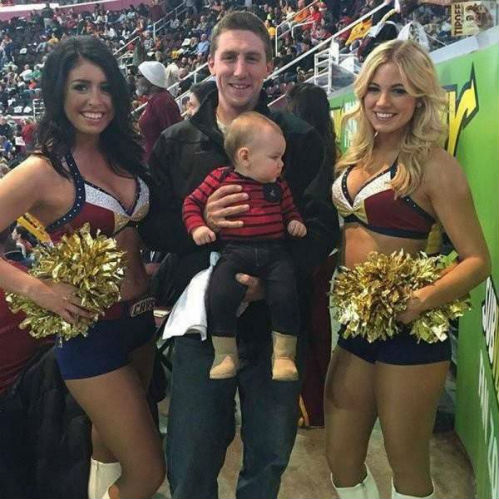 Notice: Posted with permission by AceCorp, LLC. The ONT is proudly represented by Dewey, Cheatem & Howe, Ltd.
Weekly commenter stats for week of 6-3-2018
op 10 commenters:
1 [370 comments] 'garrett' [51.97 posts/day]
2 [359 comments] 'Miklos, just Miklos'
3 [335 comments] 'Your Decidedly Devious Uncle Palpatine. Ask Me About SMR & Ancient Slavonaut Theory'
4 [321 comments] 'Jane D'oh'
5 [308 comments] 'qdpsteve'
6 [291 comments] 'Mike Hammer, etc., etc.'
7 [287 comments] 'Skip '
8 [279 comments] 'hogmartin'
9 [277 comments] 'Ruthless'
10 [268 comments] 'rickb223'
Top 10 sockpuppeteers:
1 [332 names] 'Miklos, just Miklos' [46.63 unique names/day]
2 [60 names] 'mindful webworker's alternate personality'
3 [50 names] 'Adirondack Patriot'
4 [48 names] 'Cuthbert the Witless'
5 [46 names] 'Duncanthrax'
6 [38 names] 'f'd'
7 [37 names] 'Buzzsaw90'
8 [37 names] 'Notorious BFD'
9 [30 names] 'Surfperch'
10 [28 names] 'Axeman'

posted by Misanthropic Humanitarian at
10:13 PM
|
Access Comments