« Food Thread: Shocking: People In The Restaurant Industry Are Just Like Those In Hollywood...Leftist And Serial Gropers (But I Repeat Myself)
|
Main
|
Sunday Overnight Open Thread (5/27/18 ) Gone Fishin' Edition »
May 27, 2018
Weekend Gun Thread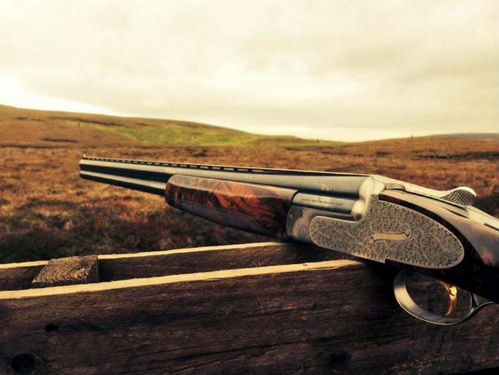 ***
An interesting read. Perhaps the loony-tunes Congressional critters who want to confiscate "assault" weapons ought to read.

Introductory Proviso: The following essay on possible gun confiscation is a purely conjectural gedankenexperiment about the future that extrapolates from recent history and current trends. Nothing herein is seditious (per 18 U.S. Code § 2384), nor a call to arms, nor a threat to our government or to any individual, agency, or group.

THE COLLECTIVIST DREAM
The current mass media-driven "debate" on firearms (actually more like paternalistic lecturing or chiding) seems to be leading toward greater restrictions by Congress. The collectivist gun grabbers have the dream of ignoring the Second Amendment and somehow magically removing all detachable magazine semi-auto rifles from civilian hands. But it is just that: a dream. If they think that they can disarm us, then they are thoroughly deluded. I'll explain why, with some simple mathematics.

The United States has the world's first or second most heavily-armed populace, per capita. (It's possibly second only to Yemen.) The number of FBI firearms background checks for transfers by Federally-licensed dealers from November 1998 to April 30, 2018 totaled 287,807,015. That isn't all new guns. It of course includes many second-hand sales that cycled back through FFL holders. But it is still a staggering number. And it does not include any private party ("not through a dealer") sales of used guns. That is thankfully legal in most states. Nor does it include guns that are legally made at home. (Typically made with 80% complete receivers.) Those home "builds" are becoming quite popular. Their ownership is mostly opaque to any would-be tyrants who might covet seizing them.
***

What are the odds that this dude's dog shot him? Always blame the dog. h/t redc1c4
***
Here's hoping some anti-gunners and cop haters are here perusing.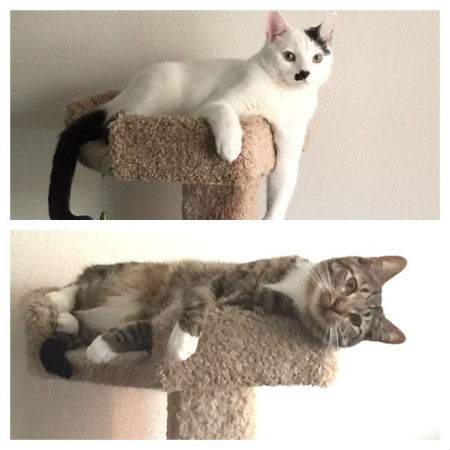 What say you?
***
The following was submitted to us by Strategic Corporal. Summer raffles and other goodies from the USMC Scout Sniper Association.
***

How were you introduced into the world of guns? Was your family responsible? Did you decide on your own you wanted to own a firearm? How did you learn safety, did you go to a Hunter's Safety Education class? Did you attend a CCW class? Or did the relative show you everything?
The following was submitted to us by OurCountryIsScrewed:
I'm a big fan of the "Bring one, Teach one" concept. Bring someone you know to the range, teach them safety, safety, safety. Then instruct them on the use of a firearm ultimately leading them to fire said firearm. This was basically how I was introduced to this hobby/sport, so why not continue in that tradition and pay it forward. Educating people, especially those not familiar with, or even afraid of, firearms will hopefully pay dividends.

Once the "BOTO" day is over, I always urge the person to take a firearms class. I went through the NRA Basic Pistol Class at a local range and was hooked. The instructors at the particular range I went to stretched the 8hr NRA BP class into more of a 16 hour class. More time was spent on revolvers vs. pistols, cleaning firearms (especially since we dirtied them), and most importantly SAFETY. There was also more time spent on the firing line. For me, the highlight of the class was the last day when the instructors brought in some of their firearms and allowed us students to talk them about their guns, ask how to use them and even shoot them. We had everything from a .25ACP to a .45ACP.

The follow-on class was the NRA Personal Protection in the Home. Once again, gun safety rules were reiterated, as they should be. This class offered more time on the firing line working on point shooting, Tueller Drill, and shooting around barricades. Last day we had a local LEO come in and discuss with us what would happen if someone was put into a self-defense situation where they shot the bad guy.

Looking at training offered at other ranges around me, I am seeing that the NRA classes are being replaced with Second Amendment Foundation's Trading Division and the Fundamentals and Safety Training (F.A.S.T.) classes. I haven't had any experience with the SAFTD classes, so any input/commentary would be appreciated -especially comparisons to the NRA training programs.

I would recommend checking out your local range's training offerings. There may be more opportunities beyond these classes. Several ranges around NH offer some type of tactical/conceal carry training. These consist of monthly sessions led by a range officer or instructor. I've been to numerous ones and have tons. Barricade work, low-light shooting, various shooting drills including various LEO qualification drills, shooting with a flashlight, various shooting stances and positions using 2 hand and one hand (strong and weak side). 100-200 rounds of ammo lighter, I always walk away humbled by how much I still need to learn, but also with various things I need to practice on.

If your range offers some type of first aid training, I would highly recommend it. Accidents do happen and having the training and equipment available to respond to such an incident can literally save someone's life.

What have been your experiences with any firearm training classes? Anybody out there a certified instructor? Range officer?

Tips on great ammo buys always appreciated. As well as any feedback. You can find me at ourcountryisscrewed at the gmail thingy.
***
***

Do you have some interesting firearm stories, tips, photos or extra 12 gauge ammo? All of that and any other spare .22LR or targets can be sent to petmorons at gmail dot com.

posted by Misanthropic Humanitarian at
07:00 PM
|
Access Comments