« Mid-Morning Open Thread
|
Main
|
RCP Average of Generic Congressional Ballot Polling Down to 5.2 »
May 16, 2018
The Morning Rant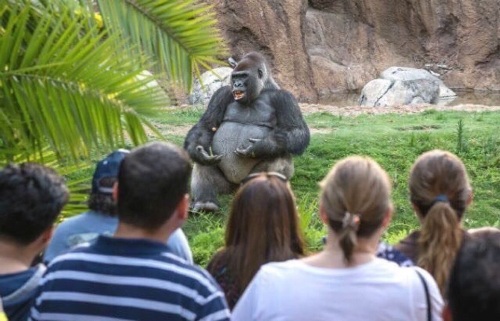 "Back in the summer of 2014, the Palestinians claimed that Israel had killed 2,100 during their operations in Gaza. But the 2,100 figure is a composite of Palestinian deaths from all causes, including 760 from natural causes, 120 Fatah members killed by Hamas, which also killed 400 "opposition fighters", 50 protestors, and 38 collaborators, not to mention 100 civilians dead in Shijaiyah. When you add these to the 900+ terrorists killed by the IDF, you get 2,368 total give or take. ZERO civilian casualties by the IDF. So, unlike the gullible fops who run the BBC, you never want to believe casualty figures provided by the Palestinians because they're lying sacks of sh*t."
(h/t Thomas Wictor)


Nikki Haley Gives the Palestinian Envoy's Speech the Respect It Deserves: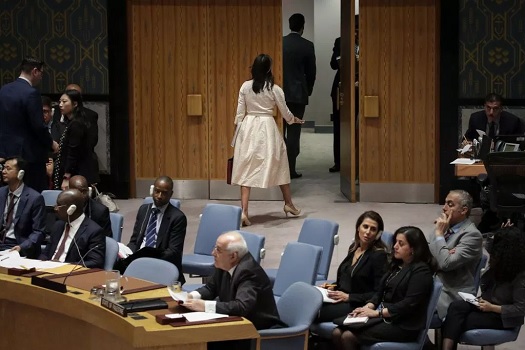 Meanwhile: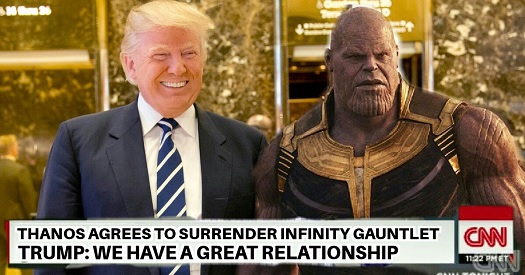 There's Been Another Sighting of Florida Man: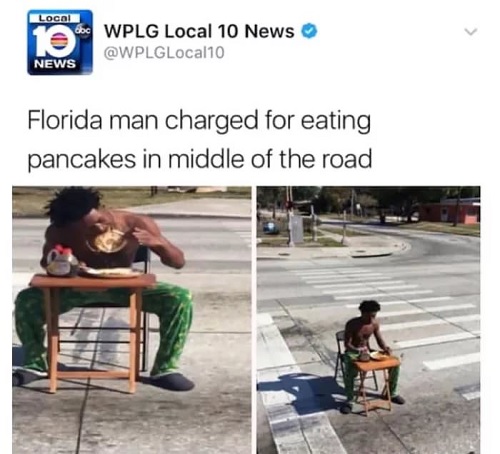 Caption This: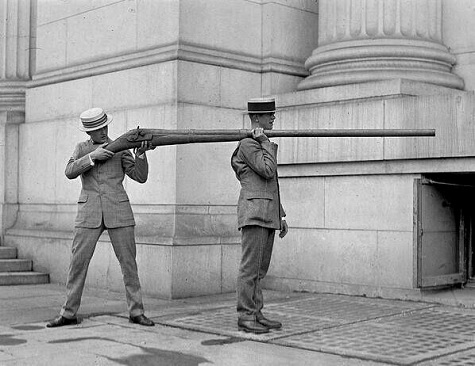 (h/t History Lover's Club)

AoSHQ Weekly Prayer List
For submission guidelines and other relevant info, please contact FenelonSpoke, who is managing the prayer list. You can contact her at
fenelon direction 18 circle 'a' gmail dot com
(All one word, no spaces)
-----------
Job related prayer requests:


4/17-For success of Linduh's husbands phone application for Apple.

4/17-Jospephistan needs a new job .

5/14-VoterMom needs a PT job.


Healing related prayer requests:

4/17-Prayer for healing for Evan who has brain damage after something fell on him.

4/17-A poster wrote-A friend from high school had her daughter, Adeline, die from cancer only months after daughter got married, Widower and other family needs consolation
and peace of mind.

4/17 Continued prayers needed for TonyPete's wife affected by immune disorders.

4/17-Continued prayers for little girl known to "Some Guy in Texas". Girl has brain cancer.

4/24-Prayers for healing of friend of "Lee Also". Friend has ALS and severe difficulty breathing. Wants to be able to hold grandchild due in Summer

4/24- Healing for OregonMuse and renewed progress after his surgery.

4/25-Mr. Feverhead- wife left taking their child after he had difficult treatments for cancer, huge bill from IRS, Needs miracles.

4/26-Pooky's Girl-continued prayers for healing for husband suffering from PTSD.

5/1-Sullas's dad will will begin cancer treatment in several weeks. Needs success in treatment.

5/1-Kemp asked prayers for well being of premature grandchildren in ICU.

5/6-Insomniac has difficult and complicated family issues. Needs prayers for himself and his children.

5/6-Fenelon-prayers for healing and resolution of insurance issues.

5/8-Prayers for Backwards Boy and Backwards Gal, for all their physical and other needs

5/8-Laurel asked for surcease of pain of Sister-in-law affected by MS. SIL needs to reach out to friends so she's less alone.

5/8-Thing from Snowy Mountain, in need of healing for heart issues, weight concerns and high blood pressure. Also, needs a new and less stressful job.

5/9-Lurking Phineas, inoperable advanced prostrate cancer. Prayers for time with family, and to bear the effects of hormone treatments and radiation treatments and for success in treatments.

5/10-Lurker ("Curate"), needs healing from bile duct cancer and comfort for wife and married daughters and their husbands

5/10-Captain WhiteBread, healing for mom who has heart issues. Needs resolution for $5000 hospital bill after his own heart surgery. Needs strength and hope.

5/14-Ibguy, For better or worse it appears baby sister Joyce's time with us is at an end. May the Lord be with all of them. He added, "I don't know what I'd do without the horde."

5/15 -Hobbitopoly, prayers for pop who needs healing after eye surgery and for cataract surgery upcoming this Friday

5/15- NorthernLurker, sister-in-law still needs healing and recovery after death of husband several years ago. Family under a lot of stress.

**** A poster-whose name escapes me***( Sorry) asked for prayer for family issues regarding mental illness and disruption of family life, Family needs healing and recovery.
I apologize for any errors. Please contact FenelonDirection18 (at gmail.com) for additions or changes.
-----------
Please contact FenelonSpoke through email, as she cannot be around for many of the posts in threads. Feel free to copy and paste emails to her for Prayer Requests.
Please remember the Prayer of St. Francis:
http://www.prayerguide.org.uk/stfrancis.htm

Click here and the Babylon Bee will generate a church name for you. My favorite is "Cornerstone Non-Denominational But Actually Baptist Fellowship."


posted by OregonMuse at
11:16 AM
|
Access Comments