« Jeff Sessions: We Have a Zero Tolerance Policy on Border Crossing. If You Smuggle Your Child Across, We'll Both Prosecute You and Your Child
|
Main
|
The Morning Report 5/10/18 »
May 09, 2018
Wednesday Overnight Open Thread (5/9/18 )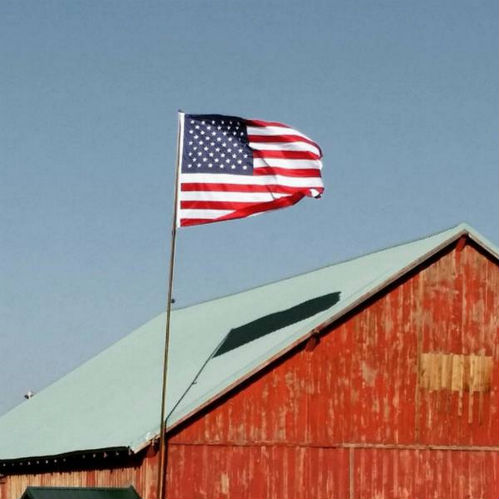 *****
The Quotes of The Day

Quote I

Specifically, you should own, at a minimum, a modern semiautomatic rifle like an AR-15 that is simple to operate, easily accessorized for the individual user, reliable, and rugged. Liberals call these "assault rifles," though they are not. Insisting that liberals be accurate when describing what they seek to ban is "gunsplaining," a heinous macroaggression that is right up there with assuming someone's gender on the Big List O' Liberal Sins Kurt Schlichter

Quote II

Never assume, no matter how strong the temptation, that other people are low-life lying manipulators without a shred of human decency. Dinesh D'Souza

Quote III

Don't overestimate the decency of the human race. H. L. Mencken
*****

Have you cut the cable television cord? Why? Was it the huge price increase?


So for anybody paying attention, the fact that cord cutting is expected to set records in 2018 shouldn't be particularly surprising. And it's equally unsurprising that a recent study by Kagan highlights how soaring cable TV prices are contributing to the cord cutting trend. The firm was quick to note how the average cable bill has increased in price by 74% since 2000, even adjusted for inflation. All while the average income saw either tepid growth or remained flat,
*****
"They" always say it isn't the fall that hurts it is the abrupt stop.

On Dec. 2, 1979, Elvita Adams decided to end her life.

After losing her job, the 29-year-old Bronx woman was reportedly living off $100 welfare checks. Unable to pay the rent, her landlord was threatening to evict her and her 10-year old son. So likely in a deep depression and not knowing what to do, she found herself on top of the Empire State Building.
*****
So are the New Hampshire democrats tired of Nancy Pelosi? Or is their lack of support just a ploy?

All nine Democrats running for U.S. Congress in New Hampshire will not confirm if they support House Minority Leader Nancy Pelosi, WMUR 9 News reported Monday.

The Democrats in New Hampshire fighting for Democratic Rep. Carol Shea-Porter's seat, who announced she would be retiring in October, have all been asked if they would support Pelosi as House Speaker if elected to Congress. Of the nine, three said it's time for new leadership, five declined to be specific, and one candidate didn't respond. However, none of the candidates have said they would support Pelosi, according to WMUR 9
*****
The ONT has no idea why criminal defense attorneys are so esteemed.

Prosecutor Calie Rivera told the jury that from January to April 2017, one of Sanches' neighbors received countless notes and pieces of undergarments in her car, on her front porch and inside her home on her bed. Within each note was a subtle message that a stranger was watching her and waiting for the day he could see her in the underwear he'd picked.

"This case was a nightmare," Rivera said. "It was one long nightmare from January to April 2017."
Sanches' defense attorney, Seth Killion, argued that prosecutors had no direct evidence that tied him to the stalking charge. He conceded Sanches was in her home, but that he did not have a criminal intent.

"The only thing they are going to prove is that he was there," Killion told the jury. "But they won't be able to prove he was there with intent to commit a crime.
*****

The ONT is always attempting to keep you informed of the new and exciting developments in the world of beauty and fashion. It appears we have reached peak stupidity, or have we? h/t redc1c4

It goes without saying that beauty mogul Huda Kattan, founder of the eponymous makeup line, has broken barriers as one of the few Muslim women to find huge success as a blogger and business owner. And while her fame has no doubt been a major step forward for diversity in the beauty industry, an April 2018 blog post from her site sends a confusing message. The title: "Why Your Vagina Gets Dark And How To Lighten It."

"We're busting myths as to why lightning your lady parts with natural ingredients may not be working, and how you can actually improve it (if that's what you want!)," reads a sentence from the introductory paragraph. But the truth is, there's literally nothing to "improve." The post then goes into demystifying "DIY vagina lightening hacks," using ingredients like lemon juice, yogurt, coconut oil, and egg whites. While the "hacks" explore ways to lighten your vagina, they seem to be referring to the vulva instead. (Note: It's usually a good idea to consult your OB/GYN and dermatologist before putting topical ingredients on your vagina or vulva.)
*****
The ONT Musical Interlude
May 9, 1950, Born on this day, Tom Petersson, bassist from American rock band, Cheap Trick, who had the 1979 hit single 'I Want You To Want Me', and the 1988 US No.1 single 'The Flame'. via thisdayinmusic.com
***
May 9, 1953, Born on this day, John Edwards, bassist with Status Quo. The group have had over 60 chart hits in the UK, more than any other rock band, including 'Pictures of Matchstick Men' in 1967, 'Whatever You Want' in 1979 and 'In the Army Now' in 2010. Twenty-two of these reached the Top 10 in the UK. In July 1985 the band opened Live Aid at Wembley Stadium with 'Rockin' All Over the World'. via thisdayinmusic.com
*****
Although out of office, The Nanny State implemented by the JEF continues to roll.

Americans are about to find it very difficult to avoid knowing how many calories they're consuming every day. That's because the US Food and Drug Administration (FDA) this week (May 7) decided to move forward with an Obama-era food labeling rule (pdf) that requires restaurants, grocery, and convenience stores with 20 or more locations to post calorie counts for standard menu items.

The interesting thing about calorie counts is that, while they undoubtedly offer more transparency around the foods we choose to eat, there's not a lot of evidence to show they affect people's purchasing decisions. In 2017, a team of researchers led by a Harvard University professor conducted a systematic review of 53 studies on the topic. Their work was later published in the journal Obesity, and included an analysis of 18 studies of behavior in real-world restaurants, 9 from in cafeterias, and 21 from simulated settings. Five studies examined restaurant offerings.
*****
ABC canceled "Last Man Standing". Fox is bringing it back.

Ask, and ye shall receive.

The Tim Allen led and right-wing themed show "Last Man Standing" is poised to be resurrected, and put back on television where America wants it, but this time the show will be airing on Fox. According to Page Six, the show's seventh season is also poised to bring back all the main characters as well, making changes to show as minimal as possible.
*****

Confusing baseball with hockey and we have Genius Award Winners.

Two adults have been banned from a central Indiana sports park after a fight was caught on camera.

Sunday evening, during a semi-championship game, a coach and a parent got into a brawl at a baseball field.

"It's disappointing. It's very unfortunate that something like this would happen," said Kyle Scaringe, manager at Indianapolis Sports Park.

The game was between the Cincinnati Flames and the Evoshield Midwest Canes. A parent posted a nearly one-minute video of the fight on Facebook. You can see one man with a bat in his hand running towards another man. FOX59 is told the man armed with a bat is a coach with the Cincinnati Flames.
*****

He didn't blow a whistle. He didn't urinate on his attacker, he defended himself. This 74 year old man is Tonight's Feel Good Story of The Day.

A would-be robber was killed in a shootout Sunday afternoon after his chosen victim was able to retrieve his own gun.

Both were injured in the shootout after the robber, 26, forced his intended victim, 74, into the older man's home in the 900 block of Switzer Avenue at gunpoint, police said. The robber was hit in the side. He was taken to a hospital, where he was pronounced dead. He was identified Monday as Freddric Smith, of the 2600 block of Burd Avenue.
*****

Tonight's ONT has been brought to you by Observation.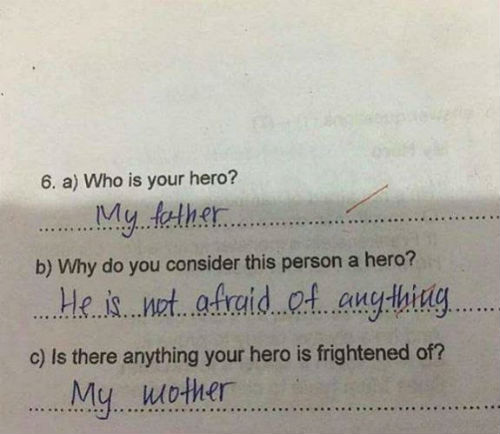 Notice: Posted with permission by AceCorp, LLC. No refunds without original receipt.

posted by Misanthropic Humanitarian at
10:04 PM
|
Access Comments