« Saturday Gardening Thread: Garden Challenges [KT]
|
Main
|
Chess Thread 05-05-2018 »
May 05, 2018
Ace of Spades Pet Thread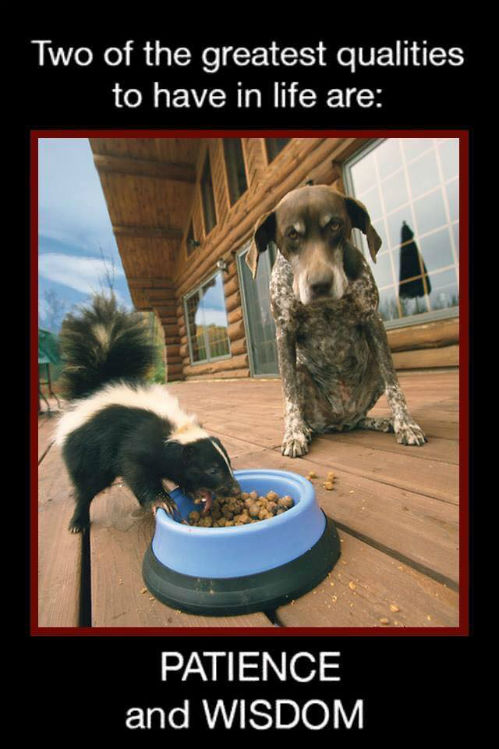 ***
Welcome to the almost world famous Ace of Spades Pet Thread. Tell the 4 legged kid to take a break so you can.
***
A Little of This. A Little of That.
***
Meet The PetMorons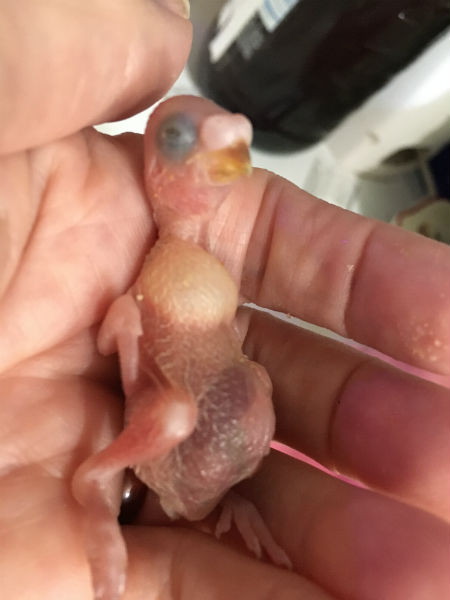 (713)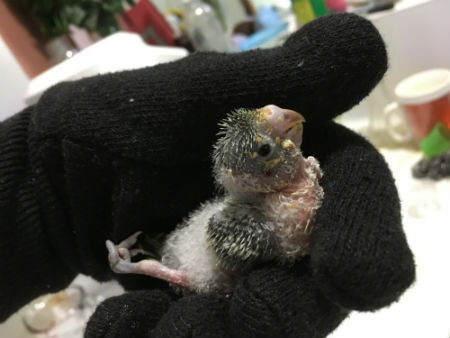 (861)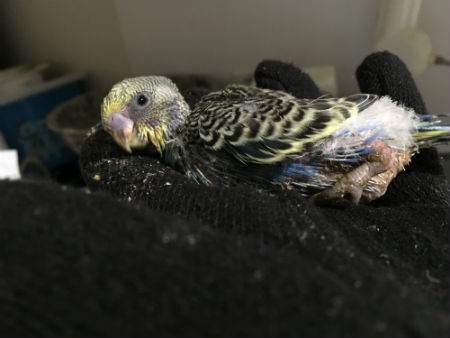 (960)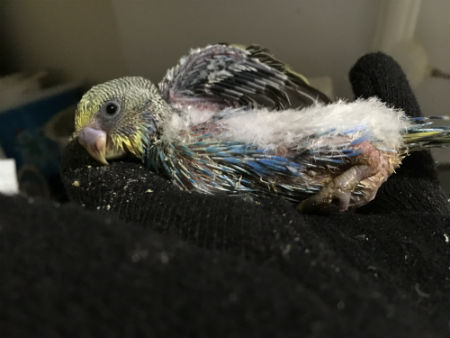 (959)
Greetings, Pet Thread,

So two of my parakeets thought it would be a blast to build a nest, and a blast to lay eggs and hatch them, but when it came time to raise the babies, Mama bailed out and left the grandhuman in charge. Yeah, me. The two smaller chicks unfortunately died within hours. The oldest chick was seven or eight days old, bald as Patrick Stewart, weighed 14 grams, and as you can see from photo 713, she looked like a space alien. Rowdy looked so weird that it took about a week for me to figure out she was a she.

I ran to the pet store, grabbed some birdie baby formula, and for the next week fed her warm mush every two hours. Made her an incubator in a small box by placing her atop a plastic lunch meat container filled with warm water, setting a hamster igloo around her, and covering it all with a hand towel.

She let me use a tiny bottle to feed her the first day, then her personality kicked in and she demanded the dignity of a spoon. If she didn't get her way, she threw dignity on the linoleum and resorted to screaming fits, flapping her stubs of wings and kicking her legs, hence her name. Rowdy ate whatever appeared in front of her. Within ten days she'd doubled her weight and sprouted tiny feathers.

In photo 861 she's 24 days old, her life was no longer in danger, she'd started letting me sleep some at night because she only needed to eat every four hours, and I finally realized her feet were malformed. That's food all over her face, by the way. At that age, she loved diving face first into things, especially breakfast. But because her feet are twisted and at the time her legs stuck straight out behind her, she can't walk and wouldn't try to stand.

On Monday Rowdy met the avian vet and hated the poor woman on sight. A hobble made from a paperclip and medical wrap put Rowdy's legs where they belong, but they swelled during the treatment and we have to wait for that to go down before we can do anything about her poor little curled toes. Oh, and the anti-inflammatory medicine keeps her hungry, so we're back to every two hours on the feeding. Figures, huh?

Photos 959 and 960 were taken Friday night. She's 32 days old and looking more like a parakeet. She weighs 34 grams and still eats like a pig. Enclosing a photo with her wings down so you can see their yellow and black-brown pattern, and one with her wings up so you can see the gorgeous blue color she's going to be. It's an unusual combination. In both photos her swollen leg is visible. Here's hoping that swelling goes down soon so we can teach her to sit up and grip with her feet and I can move her onto my shoulder and out of my left palm, because typing this one-handed is a bitch, let me tell you.

And then Rowdy can be our company mascot. She's gonna need a blog, and a Twitter account, and…

Cheers,

Gunnar Grey, lurker

Wow, that is quite the adventure Gunnar Grey. We thank you for taking the time to submit one heck of an interesting story. Keep us posted as time flies along.
***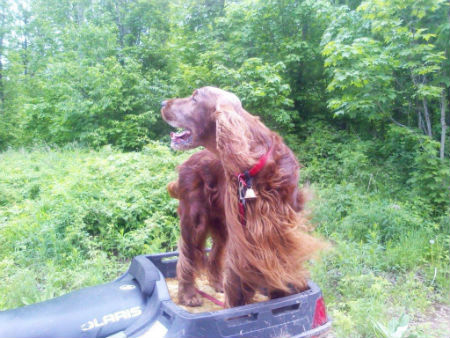 Did you ever have a dog that cannot ever be replaced? Well, meet Charlie. He's been gone nearly 7 years. Here we are taking a break on an ATV trip. He still is my wallpaper on the work pc. -Mis. Hum.
***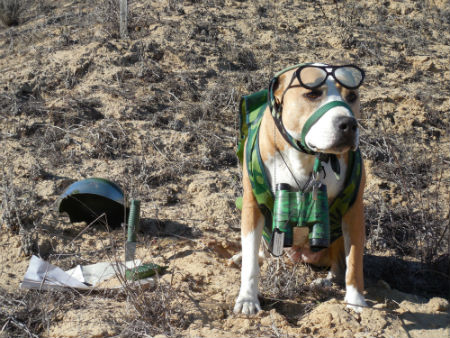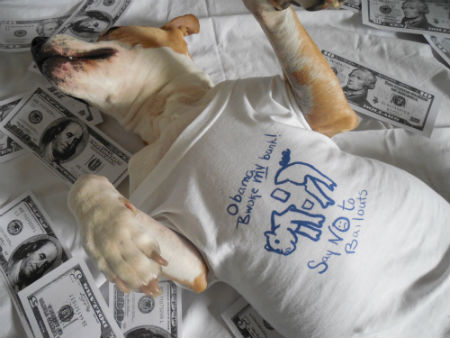 Good morning!

I'm a relative newbie to the site but have found it an absolute refuge - thank you! I joke with my friend who shared the site with me that it might be the best part of our friendship. I've been meaning to share a few pictures of my girl Piglet but had not made the time. Sadly now I write to you as she passed away about 2 weeks ago and has probably just begun to stir things up in heaven.

Piglet found me about 13 years ago. The dog that probably should not have blossomed but did anyways and along the way shared with me an entertaining journey of love and laughter. Always a patriot, the 2 attached pictures are from a 12 Months of Pig calendar we put together a few years back - Piggy Bank and the Bay of Pigs - both her ideas I might add. She loved food, country and naps, in that order.

Keep up the inspiring work and Godspeed Piglet. My heart is broken but I wouldn't change a thing.

Sincerely,

Shelly
Hey Shelly thank you for the submission of Piglette. We are really sorry that she passed on. Sounds like she was one of a kind.
***
Thanks everyone for the photos and stories.

Do you have something pet or animal related you wish to share? Please contact us at petmorons at gmail dot com
Have a great weekend!!!!

posted by Misanthropic Humanitarian at
03:00 PM
|
Access Comments