« Thread before the Gardening Thread: California: Leading the Way? Or not? [KT]
|
Main
|
Ace of Spades Pet Thread »
May 05, 2018
Saturday Gardening Thread: Garden Challenges [KT]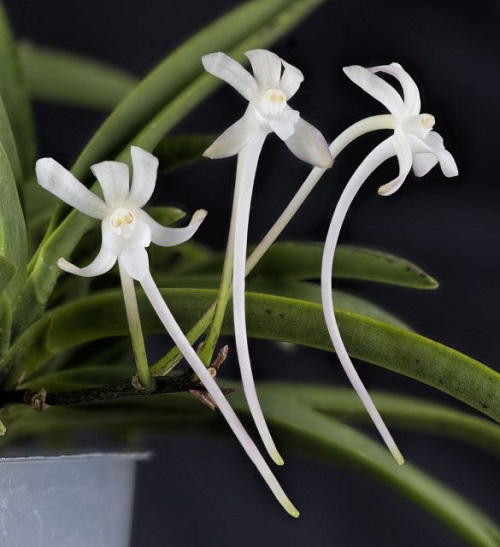 The Samurai Orchid
Don in Kansas has a great post up on the history of this orchid, popular in Japan before the tropical orchids hit the big time. He decided to grow this orchid, too. Be sure to read it.
And check out orchid photos he took during a visit to college greenhouse facilities recently. There are special instructions for getting the best visual experience. Fun!
Garden Challenges
We have discussed some big garden challenges before, like hurricanes, tornadoes, floods, wildfires, etc. But here are some that are a bit more unusual:
How about a volcanic curtain of fire?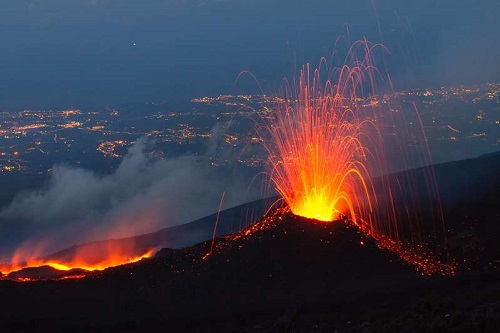 This one is not as serious, but still. tumbleweeds burying a neighborhood. Dang Siberians.
American Digest had a long thought piece up on how progressivism can produce, over time, resistance to traditionalism.
One of my favorite stories of this kind is the local apiarist (beekeeper) in my neighborhood. He told me that the first seven years of him keeping bees he never had more than a couple of jars for himself. Even though he had gotten into it with the idea of selling honey, he found that he neighbors were so hostile to the idea of having bees around that he had to walk around the neighborhood after every harvest and hand out jars of honey. Hundreds of kilos every year was given away. Over time the neighbors figured out that the bees were not dangerous and that this man was not abusing their neighborhood but actually making it a better place. More people started keeping flowers in their gardens and eventually the man could start selling his produce rather than giving it away.
We have some bees. I guess the folks around here are not quite as "urban" as the ones in the story above.
Plant Identification
CaliGirl took some photos of plants at a newly remodeled motel in the Santa Ynez Valley. This one was in what was once the parking area, but is now a landscaped area that reminds her of the Palm Springs area. Which makes sense.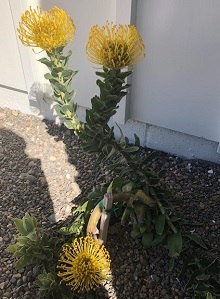 Here's a closeup from a similar, more mature plant:
These plants are related to the following plant, and require similar care, including avoidance of phosphorus fertilizer. Apparently, plants in this family just love phosphorus to death. And a low water use environment is best. Not the easiest plants to grow, but remarkable cut flowers:
Protea aristata (aristata = sharp-tipped leaves), was first collected by the botanists T. P. Stokoe and R. Primos in 1928 near the town of Ladismith in the Cape Province, South Africa. In spite of being locally common in the Seweweekspoort the plant species could not be found again until 1953, prior to which it was considered to be extinct.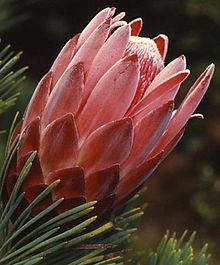 More plants from the motel to ID: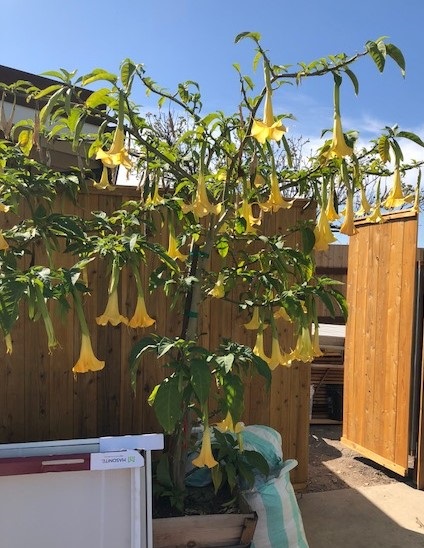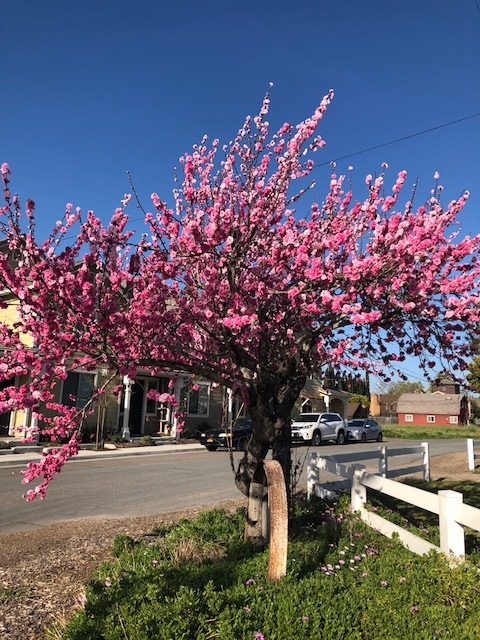 Gardens of The Horde
Gordon in Minnesota says that the soil temperature has risen rapidly to 42, and the raspberry plants say it's spring.
Probably red raspberries. We haven't had any fruit yet. Last year some idiot from across the alley parked on them, so they were recovering from that. I think they're everbearing.

I used to do maintenance in a mobile home park that had three raspberry patches that no one else knew about, apparently. About July 4 I could go around and harvest quarts of them. So when Independence Day rolls around, I look for those little dots of red all over. They can be found, if one looks, even in the city. I used to have a great mulberry patch that produced bushels of them, only a mile away in the town next door.. But some idiot built three houses on it.
Idiots can get in the way of a harvest . . . .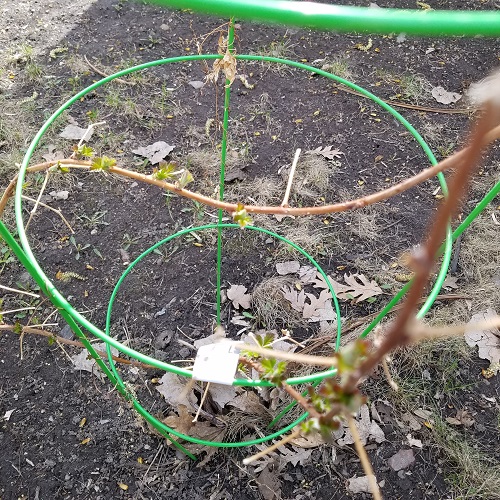 This is interesting: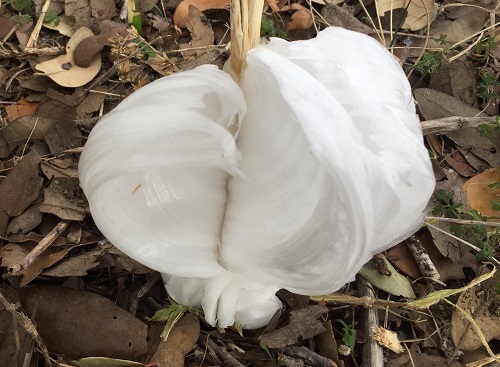 Well, not exactly flowers....but they fooled me the first (and only) time they 'bloomed' one morning in south Texas until I touched them and they crumbled and melted.

TomInSA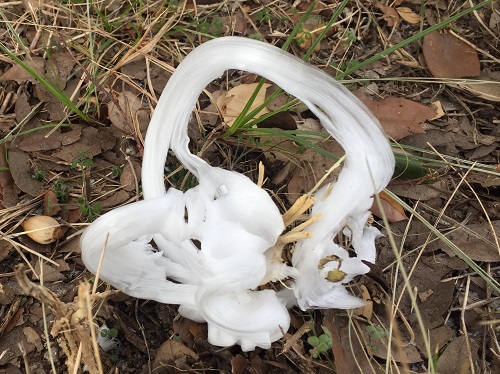 Bonecrusher sent a photo of a Mandevilla: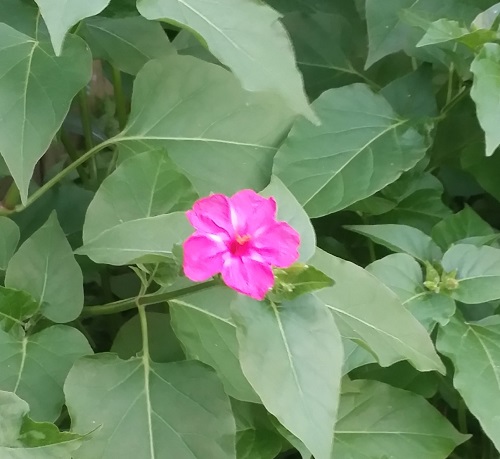 There is a Four o-clock somewhere in computer limbo, too. We'll have to catch it later.
Thanks for the input and photos, everybody!
Anything going on in your garden?
If you would like to send information and/or photos for the Saturday Gardening Thread, the address is:
ktinthegarden
at g mail dot com
Include your nic unless you want to remain a lurker.

posted by Open Blogger at
12:59 PM
|
Access Comments