« Cruise Captain Biff Kristol Tries to Gin Up an Online Mob Against Trump's New Lawyer
|
Main
|
The Morning Report 5/3/18 »
May 02, 2018
Wednesday Overnight Open Thread (5/2/18 )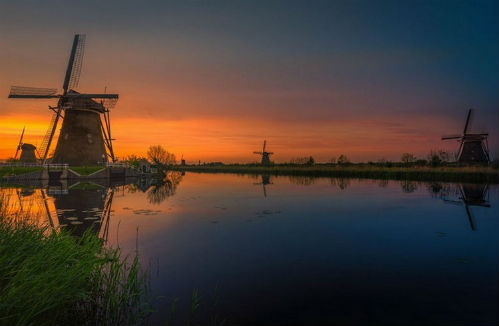 *****
The Quotes of The Day

Quote I

For the past 40 years, the Palestinian leadership has missed opportunities again and again, and rejected all the offers it was given. It's about time that the Palestinians accept the offers, and agree to come to the negotiating table — or they should shut up and stop complaining." Prince Salman

Quote II

"I don't find his impression to be comical. Because, like I said, I know the way his politics lean and it spoils any surprise. There's no possible surprise. He so clearly hates the man he's playing."Rob Schneider

Quote III

"You can't conquer a free man; the most you can do is kill him." - Robert Heinlein

Quote IV

'Forget about all the death threats against my family. I want to know who cost us so much money, who crushed our kids, who forced us out of our home, all because you lost an election.

'I want to know because God Damn you to Hell.' Michael Caputo
*****
How long before the Pussy Scouts are thing gone by?

(Reuters) - The Boy Scouts of America will drop "boy" from the name of its signature program for older youths as it seeks to widen its appeal to girls, the 108-year-old organization said on Wednesday.
Enrollment dropped when they allowed homosexuals. Numbers will continue to plummet IMHO.
*****

My Give A Damn Meter is broken.

GUANTANAMO BAY NAVY BASE, CUBA
Brain scans conducted on the man accused of orchestrating the 9/11 attacks show damage consistent with abuse he might have suffered in CIA custody, his lawyers reveal in a war court memo obtained by McClatchy. If proven, the development could make it less likely that he would face the death penalty.

Lawyers for Khalid Sheik Mohammed, 53, who revealed the terror suspect's brain damage in a memo to be raised at pretrial hearings this week, are seeking more sophisticated studies.
***
Nanny state? Or a proper rule? Every brand new car in the US is now required to have backup cameras.

All newly manufactured vehicles to be sold in the U.S. are required as of Tuesday to have backup cameras equipped as a standard feature.

Advocates for the rule, which was mandated by the National Highway Transportation Safety Agency in 2014, hope today's milestone will lead to fewer instances of drivers backing into people due to a lack of visibility.

"This day is so important because we don't have a choice" when it comes to children's safety around cars, said Janette Fennell, founder and president of KidsAndCars.org, an advocacy group that works to prevent accidents involving children and motor vehicles. "This measure will save countless lives, especially of children."

I think the free market would have solved the need.
*****
Could a spatula become the next weapon of union goons? It could at this fast food restaurant.

The vote was a big win for the members of the Burgerville Workers Union which is recognized as a part of the larger Industrial Workers of the World (IWW) whose members refer to themselves as "Wobblies" and they will now use their collective power to push for a $5 an hour wage from management.

BVWU, which is part of the international union group the Industrial Workers of the World, hopes to negotiate a raise of $5 an hour for hourly employees, consistent scheduling, child care and affordable healthcare.
*****
If you know New York or New Jersey residents who think their shit doesn't stink. The residents of Parrish, Alabama disagree.

The only thing that smells worse than your poop is tons of other people's poop. If you don't believe me, take a road trip to the town of Parrish, Alabama. They'll back me up on this one: According to the Associated Press, the citizens of Parrish were forced to endure the stench pouring off a train full of sewer sludge from New York and New Jersey for close to two months.
*****

The crime wave in London explained the Paul Joseph Watson way. NSFW-Language
*****

Is that a modesty poncho or a Sears poncho? h/t yankeefith

DEARBORN, Mich. (WJBK) - WEB UPDATE: After receiving backlash, Dearborn Divine Child has changed course, saying it will not have the so-called modesty ponchos at prom.

Divine Child High School said in a letter to parents, dated May 1, that the ponchos will not be handed out at prom. For the most recent story detailing the change, CLICK HERE. The original story is below.
***

Never, I repeat NEVER STICK YOUR DICK IN CRAZY!h/t ibguy

A teen mom with an obsession for male sacrifice has been jailed for 11½ years after she stabbed her lover five times during sex.

Zoe Adams, 19, dressed in clown makeup and put a pillow over Kieran Bewick's head "to make it kinkier."
*****
*****
Shedding light on our Genius Award Winner.


CASSELBERRY, Fla. - A Florida man told his roommate, "The next one's going in you!" after shooting at him following an altercation over cat hair, according to a police report obtained by WFTV.

The incident occurred April 26 at a home in Casselberry.
*****

Happy Birthday!!! Tonight's Feel Good Story of The Day.

A family surprised their dad over the weekend with a very special birthday celebration.

Two years ago, Bruce Becke received life-saving bone marrow from a 26-year-old donor he had never met. The donor and his family made the trip from Baltimore, Maryland to Battle Creek, Michigan to surprise him.

Bruce's daughter, Amber, filmed the surprise and posted the special moment on Facebook.
*****

Tonight's ONT has been brought to you by Disappointment.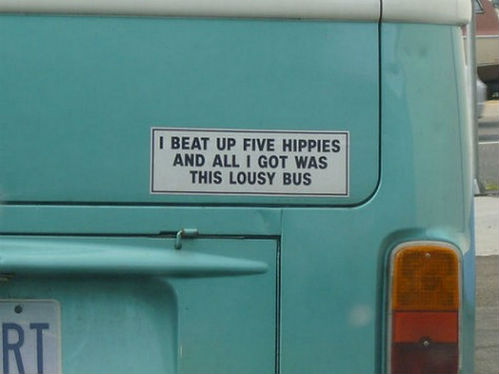 Notice: Posted with permission by AceCorp, LLC.

posted by Misanthropic Humanitarian at
10:00 PM
|
Access Comments