« Food Thread: Porcine Pulchritude
|
Main
|
Sunday Overnight Open Thread (4/29/18) »
April 29, 2018
Weekend Gun Thread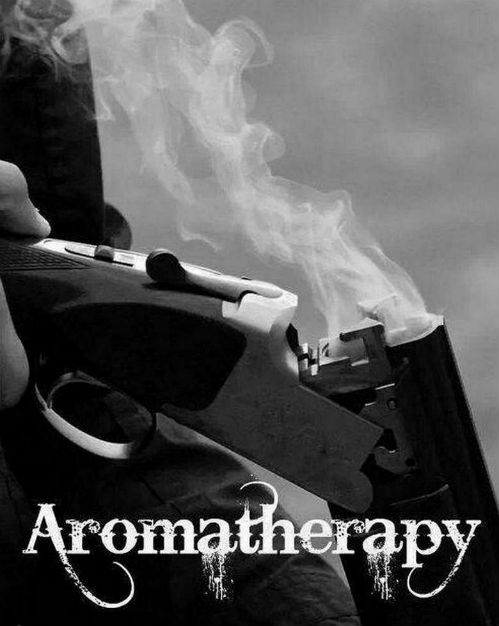 (Ahhh love that aroma)
***

So a friend of mine the other day sends me an email stating that he purchased a new handgun. I responded by saying awesome! Shoot me (pardon the pun) a photo of your gun. He responded no can do. He had paid the gun shop then had to go through separate local and state background checks, which could take at least 2 weeks.
That's bullshit if you ask me. I might live in the frozen tundra, but our gun purchasing laws are very simple. Pass The National Instant Criminal Background Check System (NICS)and you can have a long gun and walk out the store. Buying a pistol, pass the national background check come back in 48 hours after a "cooling off period".
I always found the cooling off period equally bullshitish. I can buy an AR-15 and walk out of a store in 45 minutes. But I have to wait 48 hours for a 6 shot .22 single action revolver.
So Morons, tell us about the rules and regulations you live under when you purchase a firearm.
***
Hornady tells the State of NY, so sorry, you can't have our ammo.
Good for them.
***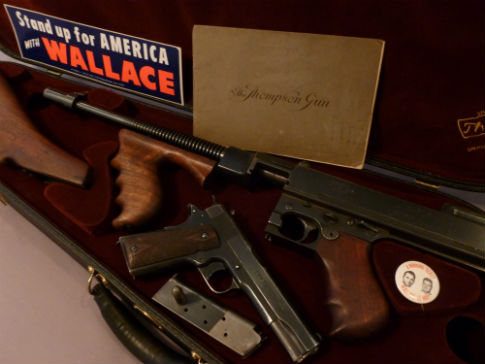 You always have great pics for the Gunthread. This 1921 Colt Thompson I own was kept by Gov. George Wallace at the Gov's Mansion during the race riots in the 60's while he was Governor. It was owned by the Montgomery, AL police Dept and loaned to him for his protection. It is also a very rare specimen in that it has two Birmingham England Arsenal proof stamps on the receiver and lower frame. So far only 6 are known to exist.

The original 1923 Thompson Catalog is 1 of only 4 or 5 known to exist and has Thompsons Chief Engineer Oscar Payne's signature on it making it a one of a kind.

The gun as pictured has some WWII parts on it as I had been out shooting it and you don't shoot the colt bolts or lowers or use the wood as not to mar or possibly damage it.

The 1911 in the pic was manufactured in 1921 as well and only 2000 were produced that year as it was a 'transition' gun moving to the 1911A-1 Rare gun as well. It has 6 hash marks cut into the right grip.

Feel free to use if you want. I don't need any status other than lurker:)

Always enjoy the threads.

Regards.
DB

Now that's an awesome photo. Hopefully you stop by today and tell us if you can how you acquired such fine firearms.
***

The Nanny State of New York wants to ban shooting sports in New York schools. h/t anonymous 'Ette

A state lawmaker from New York City has authored a bill that would end riflery, trap shooting and archery as a sport in public schools.

Assemblywoman Linda B. Rosenthal, a Democrat who represents the 67th Assembly District in western Manhattan, introduced the bill on April 20. At this point, there is no co-sponsor for it in the state Senate.

The bill, A10428, which was sent to the Assembly's Education Committee, would amend the state's Education Law and calls for the "prohibition of marksmanship and/or shooting programs in public schools" - a change that "shall take effect immediately."

You can only commit armed robbery and play HS Basketball, silly trap shooters.
***

Our pal redc1c4 had an interesting experience recently. He is looking for some advice. Can you help him and other Morons out?
it was another glorious So Cal spring evening in my part of The Valley: clear, warm and bright. i was just about to go out back and start the charcoal for dinner, when I thought i heard a knock at the front door, but i wasn't sure.

Herself said someone had, so i went to the door, asked "Who's there?", but there was no response. i looked out the side window, and saw no one.

we get a LOT of location shooting in the neighborhood, and they are required to do a survey first, but the surveyors like to sneak in and out, which means they can claim to have not received any objections, so i thought this might be what was going on.

with that in mind, i stepped out my front door 2-3 minutes after answering the knock, to see if there was a surveyor in the area.

only it wasn't a surveyor who had knocked: as i walked forward on the small landing to see what I could see, what i saw was one of the local vagrants ("homeless" to the politically correct) come lurching up and forward towards me from where he had been crouched down by the side of the house.

as he came towards me, waving something in his left hand, and mumbling something about "help me", i moved back into the house at a speed that neither myself, nor Resident 3vil, thought i was capable of these days.

priority #1 was getting the knob locked, since it unlocks on opening, and, while i was bigger than homeslice, he was going to be standing on stone, while i was on an area rug over wood flooring, so there was no way i could keep him from forcing the door open if he got to it in time.

meanwhile i'm yelling "Call 911", which RE does. Getting the knob locked, I key over the deadbolt, then head for the safe: Glock for her, 12-gauge pump for me. i take the phone, and while talking to the dispatcher, i go around and make sure all other entrances are secure, to include closing the garage.

after that was done, i went on Nextdoor to alert the locals. since grilling was off the list of cooking options, we went with the old reliable, leftovers, instead. this all happened a bit after 7pm, but neither hide nor hair of LAPD was seen or heard from until 8PMish, when dispatch called back and wanted to know if we could still see our home invader, because they had "officers in the area". by now it's dark, i possibly have freak hiding in my yard, and they want * me * to go look for him.

i politely inform her that the only way i'm going out to look for him is if i'm armed, and that i'm fairly certain going outside armed with cops roaming around is a * bad * idea. she agrees, and literally * nothing * more is heard from LAPD, until I follow up with my Senior Lead and the local City Prosecutor later in the week.

turns out that my event occurred during shift change, and that, during that time frame, there are only 1 or 2 patrol units on the street for the entire division. also, my call went out as a "mental" case, not an attempted home invasion.

about the time they were calling me, they got a call from about 2 miles west of me, same description, etc… they scooped him up there, and, upon questioning, he told the officers that he'd taken some meth, and was having a bad reaction.

so they called LAFD, who took the poor dear to the local hospital for treatment and left it that. no charges, no follow up, nada.

so, here's what all this leads to: my bleg to Teh Horde for suggestions on a pistol i can routinely carry concealed on my property, open carry on my property being a recipe for having the cops called here on a daily basis, because i am surrounded by hoplophobes.

preferred features: CA legal, or at least easily found at a reasonable price here in the People's Republic, 45ACP and able to mount a white light/laser.

since, if i, Heaven forefend, ever do have to use it, it will be seized by the LAPD as evidence, and therefore mistreated, i don't want anything really fancy, valuable or collectable, just a reliable tool i can give up w/o pangs.

your collective thoughts on this matter are both earnestly solicited and greatly appreciated.

redc1c4


PS: thoughts on a suitable holster are also solicited. bear in mind that, since i'm 29,big boned and this is The Valley, the uniform of the day around the house is invariably cargo shorts and an XXL t-shirt.
***

Every once in awhile we discuss home defense shotguns. Today is no different. TriStar Compact Bullpup 12 Gauge Shotgun.
An ergonomic, reliable 12 gauge bullpup is one of those elusive targets lots of gun companies have shot at, but few have hit. There's the Kel-Tec KSG, the UTS-15, and new for this year, the unique IWI Tavor TS12.

Now comes TriStar, who's importing the new TriStar Compact is gas operated semi-auto with a 10-round capacity and removable chokes. And they'll have one you can fondle at the NRAAAM next week if you're planning to be in Dallas.
***
Brevard County Florida, stands up for its employee safety.

Commissioners in Brevard County voted unanimously Tuesday to allow employees with concealed carry permits to carry guns on the job.

The commission voted 5-0 during their regular Board of County Commissioners meeting.

The new policy takes effect immediately. Any of the county's more than 2,000 concealed-weapons-permitted employees can now carry a firearm on the job.

"These are law-abiding citizens," Commissioner John Tobia said. "For one reason or another, this previous county commission had said they don't deserve the right to have their gun at work. I disagreed with that, and thankfully, this board changed that policy," Tobia said.
5-0 vote to allow gubmint workers the right to carry. Unbelievable that it was that one sided.
***

Firearm related photos, stories, tips and spare ammo in the calibers between .22 and .30-06 can be forwarded to petmorons at gmail dot com or that Twitter thingy.

posted by Misanthropic Humanitarian at
07:30 PM
|
Access Comments