« Wednesday Overnight Open Thread (3/28/18 )
|
Main
|
Mid-Morning Open Thread »
March 29, 2018
The Morning Report 3/29/18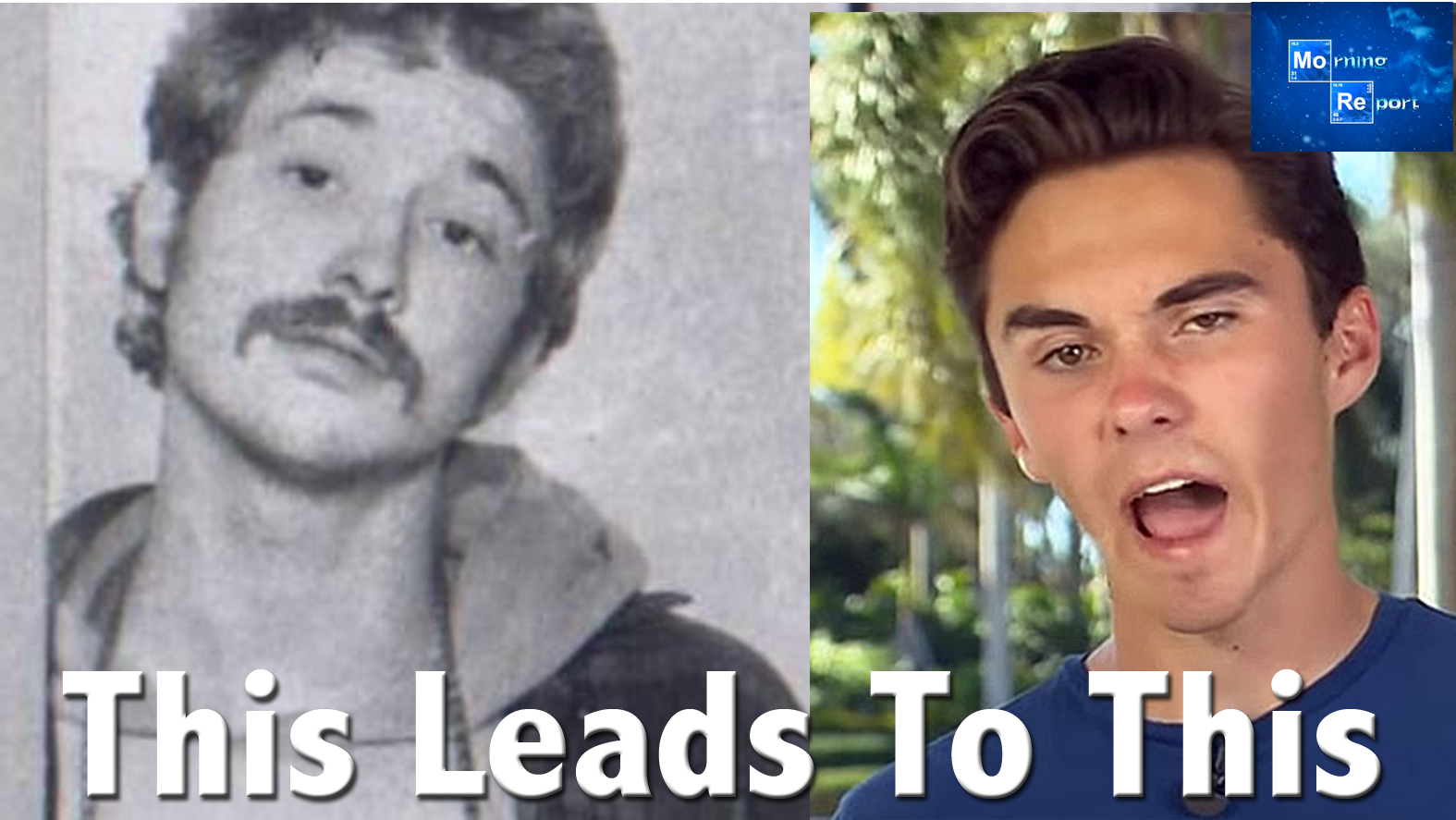 Good morning kids. This Thursday I want to start off with an excellent piece by the always excellent Daniel Greenfield. And its an alarm that I've been sounding for a long time now about what to me is the battle for all the marbles - the battle for the minds and souls of our children. It's easy to look at Camera Hogg and Knucklehad Smiff Gonzalez and identify them as mind-numbed drones propagandized by their teachers. But look at their parents; no doubt they have the exact same mindset as their spawn because they, too, were the products of a previous generation of teachers who poisoned their minds. For 50 years or longer, academia has slowly and steadily been populated by educators and administrators who have purged the curricula of truth and replaced it with anti-American, anti-Western and anti-Judeo Christian truths (as an aside, many were funded by, guess who? The Soviets). And as the children go out into the world they populate every walk of life and occupation, corrupted by others of their generation who spread the rot in the media and entertainment. I remember as a kid in the 60s an 70s having the feelings of self-doubt about America being as wonderful and pure as its image and reputation. Today, kids see the country as the source of all evil and hatred in the world. At least when I was their age, I had parents and grandparents who knew the truth and understood that despite our society's flaws, we were still the greatest nation and people on the face of the earth, mostly because we had the freedom to peacefully engage with those with whom we disagreed and bring about constructive change legally, openly and honestly. No more. The voices of dissent - and let's face it, we are now the counterculture - will not be engaged. They will be silenced.
Circling back, as the older generation dies off, we lose much of the collective memory of our heritage as there is no way to refute and rebuke the lies. Perhaps 30 or 40 years ago, someone like Walter Cronkite or Sam Donaldson knew they were lying. But compare and contrast with people like "Tater" Stetler or Don "Clownass" Lemon who actually believe what they are saying. The shift in the Overton window is truly frightening. And as I and my generation ultimately pass into history, America as a nation may go right with us. A country is more than just its territory. It's its history, heritage and values. Unless something is done, and I mean starting now, to at least try and take back our children and restore what is being destroyed, I fear for what's to come. Risible as he is, we laugh at Camera Hogg at our own peril. But, I'll bookend it with Rush's observations (my last link) that the nation is still predominantly conservative. If you look at the massive support that the NRA got in the wake of Parkland and John Paul Stevens openly calling for the abolition of the Second Amendment, the tanking ratings of the NFL and ESPN, as well as the reaction to the new Roseanne reboot (whatever you feel about her personally notwithstanding) and many other telltale signs, then in that sense there is hope. But I stand by my warning. We're not going to live forever.
Moving along, lots of other things going on. As the Mueller sham goes on, more and more of the Deep State collusion to take down candidate and now President Turmp is exposed. McStains' involvement in the hoax dossier comes into sharper focus even as the perpetually dying war hero releases a screed attacking PDT. I wonder if it will have the same writing style as "Dreams From My Farter." Also, the IG is now going full tilt boogie into investigating the FBI's FISA abuses and Devin Nunes is saying that all this impeachment talk is going to backfire on those calling for it.
In the gun grabbing department, turns out that the Kiddie Krusade was only about 10% kiddies and 90% adult Marxists. Someone labeled it a helicopter parent march, and that made me chuckle.
Internationally, the new Saudi prince is advising PDT to pull out of the Iran deal, CIA chief Pompeo is going to get tougher on Turkey, and in the wake of Whoa, Fat's!meeting in Beijing with Xi, PDT is optimistic about his proposed summit with him.
On the domestic front, Paul Ryno is strutting, crowing and posturing over some sort of phony balanced budget bullshit, the President is promoting some sort of massive infrastructure bill that will add over 400,000 jobs and the lawyer for a black FBI agent caught leaking classified material is claiming, get this, racism.
And lastly, you'll be happy to know that that champion of truth, justice and liberty, Susan Rice has been placed on the board of Netflix. And there goes the subscription cancellation.
Anyway, links from around the world, across the nation and up your street. Have a better one and remain blessed.


posted by at
07:29 AM
|
Access Comments