« FoxNews: "Documents suggest possible coordination between CIA, FBI, Obama WH and Dem officials early in Trump-Russia probe: investigators"
|
Main
|
The Morning Report 3/29/18 »
March 28, 2018
Wednesday Overnight Open Thread (3/28/18 )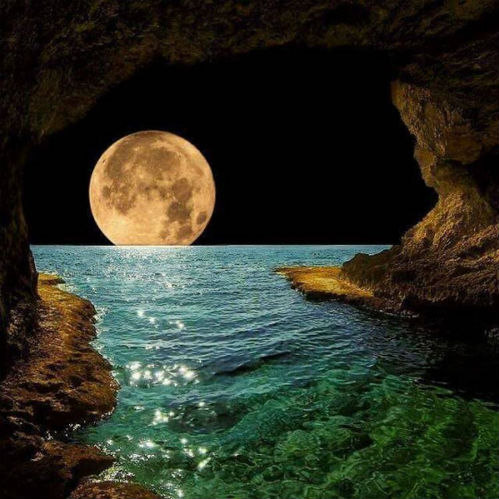 *****
The Quotes of The Day

Quote I

"For instance, I'm a deficit hawk. That makes me more conservative than a lot of Republicans and a lot of Democrats. I'm also more of a hawk on immigration than even the president. My view was these DACA kids shouldn't all be allowed to stay in the country legally." Mitt Romney

Quote II

Call me a killjoy but I am sick to death of hearing about Karl Marx. I am sick of his name, his -isms, his undoubted genius, and his "philosophy." I am sick of him "having reason," as the French say, or "being right." But most of all I am sick of his "relevance." Ana Stankovic

Quote III

Life does not agree with philosophy: There is no happiness that is not idleness, and only what is useless is pleasurable. Anton Chekhov

Quote IV

This is a fight between a young, diverse, feminist generation against an old, white, male minority desperate to hang on to power.Jessica Valenti
*****
The human body, settled science? Scientists discover new human organ.

Scientists said in a study published Tuesday that they may have stumbled on a previously unknown organ — one of the biggest in the human body and one that could significantly advance our understanding of cancer and many other diseases.

The research, published in the journal Scientific Reports, suggests that a network of dense connective tissues and fluid-filled compartments called the interstitium is a full-fledged organ — that is, a group of tissues with a unique structure performing a specialized task, like the heart or the liver.
*****

I love the Food Thread on Sundays. I adore the Deplorable Gourmet. But I may have found my new favorite restaurant and meal. h/t redc1c4
*****
The joys of living under a communist regime. Artificial intelligence used to combat jaywalking in China.

Jaywalking is one of those crimes we're all guilty of from time to time. You look both ways, there are no cars—why wouldn't you rush across the street? In China, jaywalking is a big problem, and authorities are now cracking down on the habit in an unusual way.

In the city of Shenzen, police are using facial recognition technology and closed-circuit cameras to remotely identify jaywalkers. Once identified, the lawbreaker is texted a fine. To add insult to injury, the offending pedestrian will also have their face blasted on LED billboards along with their name and part of their government-issued ID number.
*****

NRA supporters are not sitting back and taking the leftist attacks quietly. Donations are pouring in to the NRA.

Donations to the National Rifle Association's (NRA) political action committee more than tripled in February in comparison to its contributions from January, filings show.

The donations increased as liberal activists, politicians, and celebrities have called for more gun control measures and singled out the NRA and Republican politicians who have received support from the group following the Feb. 14 shooting at Marjory Stoneman Douglas High School in Parkland, Fla., that left 17 dead.
*****

Diversity is not important, placing the best qualified people is. Not if you're the Secretary of the Interior, Ryan Zinke.

President Donald Trump is facing a revolt from his base for having signed the bloated omnibus spending bill that torpedoes his "drain the swamp" pledges. But the president now has an opportunity to achieve a small measure of redemption: he should offer loud and unequivocal support to Interior Secretary Ryan Zinke, who is being hammered for reportedly having rejected identity politics in favor of meritocracy.

Zinke is facing a storm of media criticism from liberals for allegedly saying that diversity is "not important," though his office denies that he said this. The same sources that reported Zinke's comments say that he followed up by stating that what he cared about was excellence—and that by hiring the best people, he would in fact put together the most diverse group anyone has ever had. This second statement is a cowardly concession (as is his denial of his initial diversity observation, assuming that he made that initial statement). Sometimes meritocracy will yield diversity; sometimes it won't. The point is that it doesn't matter. Diversity should not be an end in itself; excellence is the goal.
*****

Pretty darn awesome. U.S. Naval submarine smashes through Arctic ice.

This is the awe-inspiring moment that a U.S. submarine broke through feet of ice to surface in the Arctic Ocean during a training drill.

The USS Hartford is one of two submarines taking part in the biennial Ice Exercise - a five-week drill to assess operation readiness in the Arctic region. The ice where they attempted to surface was reportedly 16 inches thick according to Ice Age Now, a website dedicated to climate matters.

In video taken last Wednesday, the Los Angeles class fast-attack submarine breaks through a sheet of ice covering the Beaufort Sea, north of Alaska, and then bobs at the surface before coming to a stop.

Sailors are then seen peaking out of the top of the submarine while others clean ice off the massive rig.
*****
The ONT Musical Interlude
***
*****
Which one is the Nazi? You be the judge.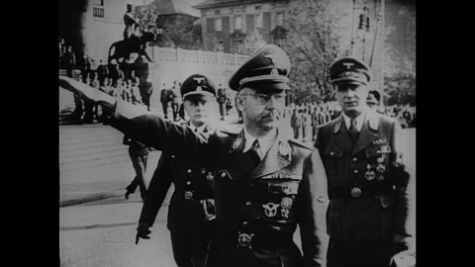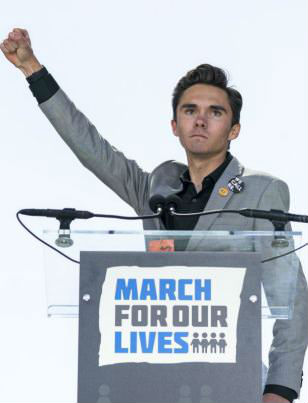 *****

If you were in a foreign country and you wanted to explore the region what would you do?
A. Walk/travel in circles?
B. Stay put in your lodging?
C. Hire a local to guide you and teach you about the area?
D. Attend Marquette University and have a fucking microaggression?

They use to be the Warriors. Now they are the Golden Eagles. I think we know how this controversy will end.
*****

Wishing it were true doesn't make it so. Natural gas powered power plants under attack.

Over half of U.S. states have mandates (renewable portfolio standards) that require a certain percentage of electricity be generated by renewable technologies by specified years. To meet the mandates, generating companies must build more renewable energy technologies, mostly solar and wind technologies that are intermittent and unreliable. To ensure reliability, generating companies have built efficient, low-cost natural gas combined cycle plants to back-up the intermittent renewable plants. As a result, natural gas has increased its share of electric utility generation over the past decade from 22 percent to 32 percent, overtaking coal as the major source of U.S. electricity generation.

But despite the only modest increase in solar and wind generation over the last decade (from one percent to eight percent of generation), some state regulators and environmental groups are arguing that new natural gas plants are not needed and that renewable energy should replace some existing gas plants.
*****

A woman can marry a tree. A tree?

But don't let a man marry his laptop?

After being denied the right to marry his laptop not once but three times, an army veteran has a new target for in sight: internet porn. Chris Sevier's putting personal pleasure aside — an admittedly challenging endeavor, given his history — and throwing his admittedly laughable reputation behind lobbying for legislation that would tax internet users for viewing porn on connected devices.

The Electronic Frontier Foundation tracked comparable proposals across the country, revealing we could see about two dozen similar bills in 18 state legislatures this year. So far, none have passed.
*****

If you can't say something nice, then don't say anything at all or you could become Genius Award Winner.

MANSFIELD, Ohio - A Mansfield woman was arrested Saturday afternoon after making lewd comments to an Easter Bunny at a carousel park in Mansfield.

Police report that they were called out to Richland Carrousel Park after receiving a complaint that Ladonna Hughett, 54, appeared to be intoxicated while having her picture taken with the Easter Bunny. She allegedly made lewd comments to the Bunny and then began riding the carousel.
*****
Taking a break from a wild Friday night college students are Tonight's Feel Good Story of The Day.


It was an ordinary Friday night for six college students at Rutgers University-Camden. After spending the evening playing video games and socializing, two of the students got ready to head home around midnight.

As they were leaving the house, however, they saw that a duplex down the street had caught fire – and no one was running out of the building.
*****

Tonight's ONT has been brought to you by Beware........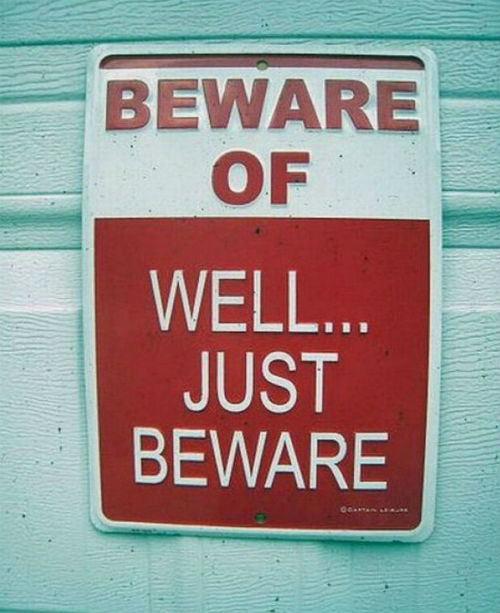 Notice: Posted with permission by AceCorp, LLC. This ONT was produced in a facility that processes tree nuts, dairy and Valu-Rite.

posted by Misanthropic Humanitarian at
09:46 PM
|
Access Comments