« Food Thread: A Traditional Meal? Maybe Not, But It Was Good!
|
Main
|
Sunday Overnight Open Thread (4/1/18 ) »
April 01, 2018
Weekend Gun Thread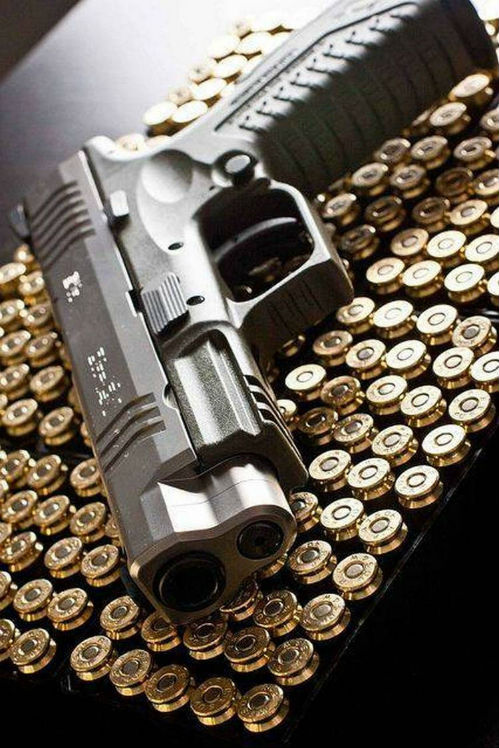 *****
Ace of Spades debater material:
Mary Ann vs. Ginger
Crossbow vs. Lowbong
Chevy vs. Ford
.45ACP vs. 9MM, another battle.

Is the .45 ACP still the top self-defense choice?

A key point in choosing self-defense ammo is its ability to quickly neutralize a threat.
The .45 ACP, .40 S&W or 9mm are the most commonly argued for calibers.
Hornady's chief ballistician Dave Emery says there's little difference between them.

Terminal performance of modern defensive rounds is relatively similar in ballistics gel.
Some stick to the .45 ACP — if technology fails, the round still makes a bigger hole.
While attending a recent event where .45-caliber semi-automatic handguns, double-action revolvers and single-action revolvers were shot at contact to long-range targets in simulated self-defense situations, it brought to mind the United States' long-standing love affair with the .45-caliber handgun round. Yet, many who carry a handgun as part of their job choose to use other handgun cartridges, such as the .40 S&W and 9mm Parabellum.
*****
I'm a blessed individual. I've been married to Mrs. Mis. Hum. so long now I don't even look both ways when I cross the road. All kidding aside, I sure wouldn't want to be in the dating scene today. When do you talk about gun ownership in a relationship?

Some people have problems that require delicate advice from a qualified professional. Others just need a random a guy on the internet to kick 'em in the teeth (with honesty, that is). I'm the latter. Welcome back to Tough Love.

This week we have a man who is dating a woman who is openly anti-gun. Trouble is, he's a secret gun owner himself.

Note: I'm not a therapist or health professional of any kind. People ask for my advice and I give it to them. End of transaction. If you have a problem with it, feel free to file a formal complaint here. Now that that's out of the way, let's get on with it.

My spouse knew I had guns within days of our first date.
*****
What a Parkland father once said isn't getting much airplay.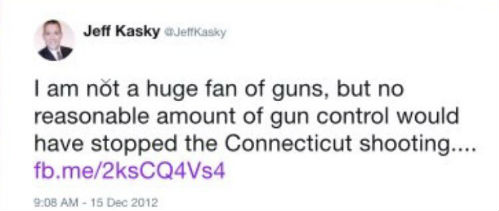 *****

The Second Amendment? Never heard of it. But boy oh boy throw a limitation on an abortion and see the heads explode.

California's ban on the possession of high-capacity gun magazines passes constitutional muster, a federal judge ruled Wednesday, though he gave the gun owners a fourth opportunity to make their case.

U.S. District Judge William Shubb also said the law doesn't violate gun owners' equal protection rights just because it exempts large-capacity magazines used as props in film and television.

"The court cannot know for certain why this exemption was included," Shubb wrote in a 23-page opinion issued Wednesday. "Nevertheless, the California electorate could have rationally believed that large capacity magazines used solely as props were not at risk of being used in mass shootings and that such an exception would benefit an important sector of the California economy."
*****
Well GOP, it's time to shit or get off the pot. DNC vice chair calls for the repeal of the 2nd Amendment.

The Vice Chair of Civic Engagement and Voter Participation of the Democratic National Committee has called for the repeal of the Second Amendment.

Louisiana Democratic Party Chairwoman Karen Carter Peterson on Tuesday issued a four-word tweet as she shared a link to a New York Times op-ed written by former Supreme Court Justice John Paul Stevens that advocated for the Second Amendment's repeal.

"Repeal the Second Amendment," she tweeted.

Don't talk to me about reasonable gun control.
*****
The Weekend Gun Thread is for all who are interested in shooting. We all started somewhere. Here is a good article on handgun caliber guide.
*****
So, were there any new guns under the Easter Tree this morning? If so, let's hear about them.

Spare .22LR ammo, extra targets and anything else gun related send here to petmorons at gmail dot com.


posted by Misanthropic Humanitarian at
06:13 PM
|
Access Comments