« Weekend Gun Thread
|
Main
|
The Morning Report 4/2/18 »
April 01, 2018
Sunday Overnight Open Thread (4/1/18 )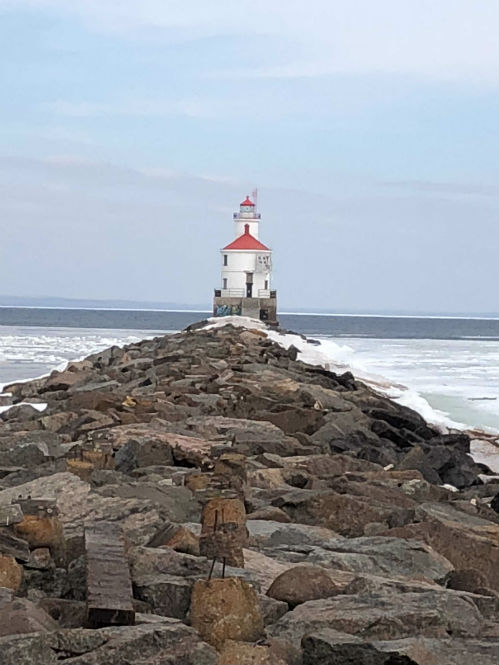 *****
The Quotes of The Day

Quote I

God proved His love on the Cross. When Christ hung, and bled, and died, it was God saying to the world, 'I love you.' Billy Graham

Quote II

The Second Amendment is a doomsday provision, one designed for those exceptionally rare circumstances where all other rights have failed - where the government refuses to stand for reelection and silences those who protest; where courts have lost the courage to oppose, or can find no one to enforce their decrees. However improbable these contingencies may seem today, facing them unprepared is a mistake a free people get to make only once. Alex Kozinski

Quote III

"The dumbing down of America is manifested in the culture deprivation of our academia that have taught these kids the lies, media that have prodded and encouraged and provided these kids lies. To attack the good law-abiding families of America when well-known predictable murderers commit these horrors is deep in the category of soulless. These poor children, I'm afraid to say this and it hurts me to say this, but the evidence is irrefutable. They have no soul." Ted Nugent
*****
The right to pursue life, liberty and happiness is not allowed in St. Louis.

ST. LOUIS • A federal judge here Wednesday tossed out a lawsuit filed by a St. Peters woman who is allergic to grass and who challenged a city ordinance requiring her to plant it.

U.S. District Judge John Ross' 17-page ruling said Janice and Carl Duffner "failed to identify a fundamental right that is restricted by the Turf Grass Ordinance."

After unsuccessfully suing in state court, the Duffners filed their federal suit in 2016, claiming the ordinance was "unnecessary for the advancement of any compelling or permissible state objective" and "imposes a permanent obligation on the owner to cultivate and maintain that unwanted physical presence on their property for no reason other than that the government commands it."

They have a beautiful yard. Personally I wish my neighbors were half as ambitious as the Duffners.
*****
Paul Joseph Watson shares his reasoning with us. PJW supports the Parkland Students. NSFW-Language
*****

Some WWII history. Daring, killer and damn lucky, Otto Skorzeny.

SS Lieutenant Colonel Otto Skorzeny was an extraordinary military man who specialized in guerrilla warfare and commando-style raids during World War II. He mounted numerous operations with varying degrees of success that involved either the rescue, kidnapping, assassination, or defense of numerous wartime leaders in Europe.

As a result, he became Hitler's favorite commando and dubbed "the most dangerous man in Europe" by the Allies.

Skorzeny certainly looked the part. He was an imposing figure at 6' 4" that sported a deep scar on his left cheek from a fencing duel.

Though loyal to Hitler and a staunch Austrian Nazi, Skorzeny would ultimately turn on his former compatriots and become a hitman for Israel at the end of the war.
*****
The ONT Musical Interlude
***

In honor of making The Quotes of The Day.
*****

The post-grad world, doesn't appear to be all fun and games.

Poor mental health is an issue for many of our readers. That fact is underscored by the response to a tweet sent by @NatureNews earlier this week, which highlighted that rates of depression and anxiety reported by postgraduate students are six times higher than in the general population (T. M. Evans et al. Nature Biotechnol. 36, 282–284; 2018), and asked what should be done to help. The figures are a shock, but it was the reaction that blew us away: more than 1,200 retweets and around 170 replies.

"This is not one dimensional problem. Financial burden, hostile academia, red tape, tough job market, no proper career guidance. Take your pick," read one. "Maybe being told day in, day out that the work you spend 10+ hrs a day, 6–7 days a week on isn't good enough," said another.

The ONT is curious as to what some of our professional scholars have to say.
*****

Looks like Special Snowflake David Hogg is a professional trouble maker. Hogg's theme, "Do you have a camera? I'll find it".
*****

Cannon. Fort Sumter California. Jerry Brown. California Gov. Jerry Brown continues to lob artillery "shells" at the POTUS.

California Gov. Jerry Brown on Friday pardoned five ex-convicts facing deportation, including two whose families fled the Khmer Rouge regime in Cambodia four decades ago. The pardons don't automatically stop deportation proceedings, but they eliminate the state convictions federal authorities based their deportation decisions on. That gives gives the men's lawyers strong legal arguments before immigration judges to try to prevent the deportations, per the AP. Those pardoned Friday included Sokha Chhan and Phann Pheach, both of whom face deportation to Cambodia, a country ruled in the 1970s by the genocidal Khmer Rouge. Chhan was convicted of two counts of misdemeanor domestic violence in 2002 and served 364 days in jail. Pheach was convicted of possessing drugs and obstructing a police officer in 2005 and served six months in jail.
When will this thing come to a head?
*****

About the only thing that the Federal Bureau of Incompetence (F.B.I.) can achieve is a conviction against "Lying Martha". Another loss for the F.B.I due to negligent case handling.

The jury that acquitted Noor Salman of aiding and abetting her husband's slaughter at the Pulse nightclub believed she was aware of what her husband was planning, but based on the detailed jury instructions and the nature of the evidence they were presented, they had no choice but to deliver a "not guilty" verdict. We know this now because the Orlando Sentinel received a statement from the foreman, which is presented in its entirety below. What leaped out at me was a single sentence criticizing the FBI, that comes 294 words into the statement.

I wish that the FBI had recorded their interviews with Ms. Salman as there were several significant inconsistencies with the written summaries of her statements.

Many readers may recall from the FBI's handling of the Hillary Clinton email scandal that no recordings were made of the FBI's interview with her (or with any other witnesses, for that matter). This is because the only record of subject interviews that the FBI makes is Form 302s, notes prepared by an agent.
*****

They spend most of their time brainwashing kids unless they are tonight's Genius Award Winner.

GRANVILLE -- A kindergarten teacher in Washington County was charged this week with driving to school drunk, police said.

The incident happened just after 7:30 a.m. Tuesday at Mary J. Tanner Elementary School in Granville.

The school resource officer saw Kimberly Grover, 47, arrive by car. She then walked past the officer, who smelled alcohol, Officer Keith Seebode said.

The officer confronted her, and she eventually admitted she'd consumed alcohol. Tests showed her blood alcohol level to be 0.13 percent, Seebode said.
*****

I think all of us have dreamed of making it big in whatever field we loved. Off the street and onto the ice. Tonight's Feel Good Story of The Day. h/t Golfman in NC via Twitter
*****

Tonight's ONT has been brought to you by Fortune Tellers.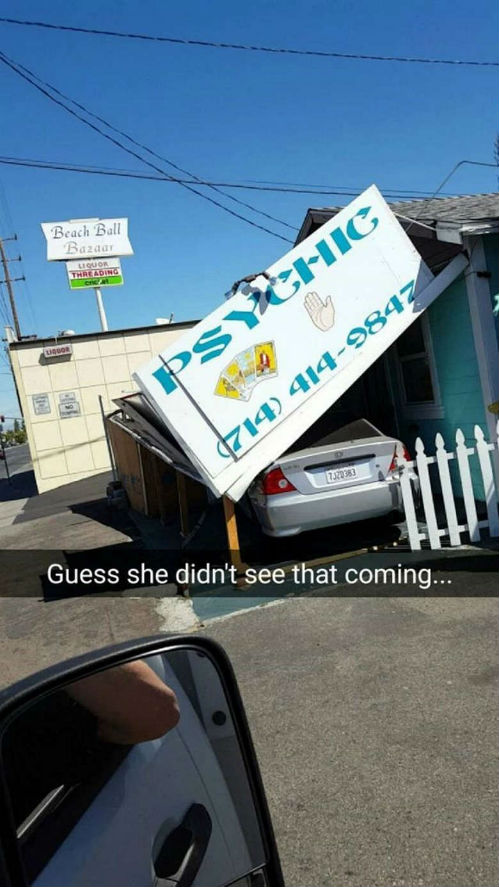 Notice: Posted with permission by AceCorp, LLC. Platinum subscriptions include postage and handling charges.


posted by Misanthropic Humanitarian at
10:00 PM
|
Access Comments