« Children's March Spokesmoppet Tells CNN's Media Analyst Brian "Tater" Stetler That "Journalism is Activism"
|
Main
|
The Morning Report 3/28/18 »
March 27, 2018
Tuesday Overnight Open Thread (3/27/18 )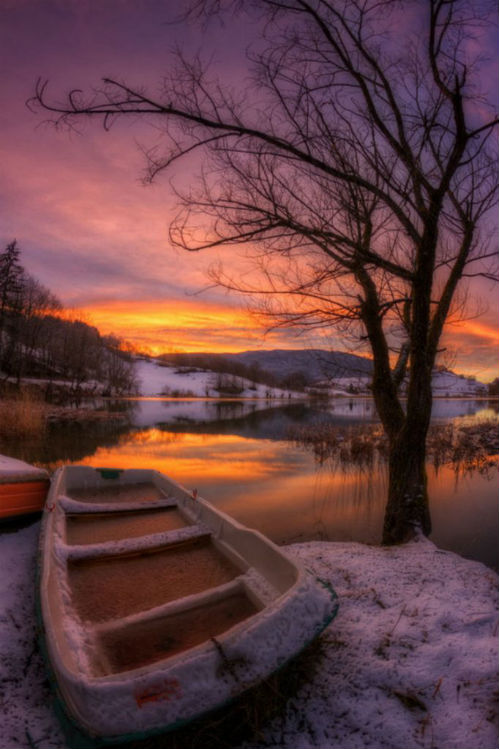 *****
The Quotes of The Day

Quote I

"A handful of teens from Stoneman Douglas High School in Florida, they have a right to their views, obviously. This is a given. But the rest of us also have rights including the right to assess what they are saying and decide whether it ought to become law to which we are subject. These are not religious figures; we are not the faithful. We're all citizens here. Let's take a look at what they are saying and decide if it's a good idea or not." Tucker Carlson

Quote II

"People have a very warped view of Christianity. They think it's all very precise and we never do wrong and we're praying all day and we're right wing. It has nothing to do with that. It has to do with a one-on-one relationship with Jesus Christ." Alice Cooper

Quote III

"You've heard people say you have to pry my gun from my cold dead hands." He then shrugged his shoulders, shook his head back and forth, and then continued: "Okay…" Democrat Sheriff candidate R. Daryl Fisher, West Asheville, North Carolina

Quote IV

They "trust me". Dumb fucks. Mark Zuckerberg

Quote V

"As the survivor of a mass shooting I can tell you from first-hand experience that all of you protesting and taking days off from school insult the memory of those who were killed and abuse and insult me and every other lover of liberty by your every action," Jesse Hughes
*****
Any truth to the rumor Bob Uecker will be hosting The Manitowoc Minute?
*****
Once in a while our government is effective. ICE uses Facebook to track down illegals.


CAMBRIDGE ANALYTICA MAY have had access to the personal information of tens of millions of unwitting Americans, but a genuine debate has emerged about whether the company had the sophistication to put that data effectively to use on behalf of Donald Trump's presidential campaign.

But one other organization that has ready access to Facebook's trove of personal data has a much better track record of using such information effectively: Immigration and Customs Enforcement.
Are you a Facebook user? More food for thought.

The Facebook data scandal deepened last night after users found the social network had harvested information including call logs and text messages.

Some users discovered the Silicon Valley giant had been storing complete logs of incoming and outgoing calls and text messages.

Others reported that data such as contacts in their address books, social events in their calendars and even friends' birthdays had been stored.

One user, Dylan McKay, reported that from October 2016 to July 2017 his logs contained 'the data of every [mobile] call I've made, including time and duration' and 'data about every text message I've received or sent'.
On a related note, Facebook founder is having problems. Hardee-har-har.
*****
The ONT Musical Interlude
Before they became big stars, many musicians had to pay their dues and find their styles by playing with a wide variety of musicians. Here are some band pairings that might surprise you.
March 27, 2015, Country singer Willie Nelson announced that he and his family were hard at work on a new brand of marijuana called Willie's Reserve. Stores of that same name were being planned and were to include his signature brand and other strains that would be grown to meet quality standards. via thisdayinmusic.com
***
March 27, 1970, Born on this day, Mariah Carey, singer. Carey is named after 'They Call The Wind Mariah' from the musical 'Paint Your Wagon'. Scored the 1994 UK No.1 single 'Without You' plus over 20 other UK Top 40 hits and 12 US No.1 singles. via thisdayinmusic.com
*****

There are large segments of the USA against the use and/or legalization of marijuana. Special snowflakes should take notice. The First Amendment protects speech that is unpopular.

After nearly four years and a trip to and from the U.S. Court of Appeals for the Eighth Circuit, Gerlich v. Leath — FIRE's Stand Up For Speech Litigation Project lawsuit against Iowa State University administrators — came to an end this week with an order entering judgment for the plaintiffs and awarding them nearly $600,000 in attorney's fees and costs. Adding to amounts previously awarded or settled on in the course of litigation, Iowa State University defendants are responsible for nearly $1 million in damages and attorney's fees for the case.

The events precipitating the suit began in 2012, when ISU approved a T-shirt design for the university's chapter of the National Organization for the Reform of Marijuana Laws (ISU NORML) featuring ISU mascot Cy the Cardinal's head in place of the "O" in NORML. After receiving blowback from the public and state officials, ISU rescinded its approval of the T-shirt and adopted new regulations that would limit ISU NORML's use of university trademarks in the future. The group's T-shirt designs were repeatedly rejected in 2013 and 2014, including even a design reading "NORML ISU Supports Legalizing Marijuana."
*****

It looks like a NATO ally of ours is having a little issue or two.

At least three Belgian generals, including the chief of the air force, and several senior officers were suspended yesterday by Belgian Chief of Defense Marc Compernol as the F-16 scandal continues to widen, to the point it is now referred to in the media as the "F-16-gate."

The officers are suspected of having hidden from Compernol and Defense Minister Steven Vandeput studies carried out by Lockheed Martin and which concluded that the Belgian air force's F-16s could remain in service for at least six years longer that their planned 2023 retirement date.
*****

The ONT enjoys reading the Colonel, Colonel Kurt Schlicther. Usually he is spot on. The ONT isn't so sure he is on this. Don't blow a gasket over the f*cking irresponsible spending bill Omnibus Budget Bill.

Remember the Kobayashi Maru scene in Star Trek II: The Wrath of Khan? Sometimes, you end up with no good options. Donald Trump just had that happen to him with the omnibus abomination, though don't be fooled by the passive voice – he deserves some blame for letting it come to this. The absolutely essential military spending was wrapped in a fat suit of glistening, rancid pork, and the congressional rats had already abandoned ship and fled out of town when it was dumped on his desk. So he had a stark choice. Trump could sign it, and enrage his base but ensure our military could prepare for the wars looming on the horizon. Or he could veto it, and launch a government shutdown with about 0% of succeeding in getting a significantly better deal.

Trump chose the least worst of two bad options, and I, for one, refuse to lose my Schiff over it.

So goes the not my hill not my fight mantra.
*****

Photo shoot? Literally not figuratively and tonight's Genius Award Winners.

An Atlanta photographer was shot and nearly killed last month after entering the home he was assigned to shoot and surprising the homeowner inside. It turns out there was a miscommunication, and now the photographer is suing.

The Gwinnet Daily Post reports that photographer Whitney Morris was originally scheduled to photograph Belinda Brooks' house on Thursday, February 1st. After not being able to make that appointment, the real estate agency that hired Morris rescheduled the shoot for Friday, February 2nd… apparently without informing Brooks.
The Horde can determine who was a genius negligent.
*****

Wal-Mart is the butt of many a joke. Wal-Mart employes are Tonight's Feel Good Story of The Day.

The mother managed to flee with her son and hide behind a counter as Walmart employees joined the fray. As Budier-Herrera fled, he "aggressively swung" his machete to intimidate the employees before attempting to snatch a baby from another mother's grocery cart. A strap buckling the baby in to seat prevented Budier-Herrera from succeeding.

The Walmart employees finally succeeded in tackling Budier-Herrera — and an off-duty police officer then detained him.
*****
Tonight's ONT has been brought to you by Tree Trimming Services.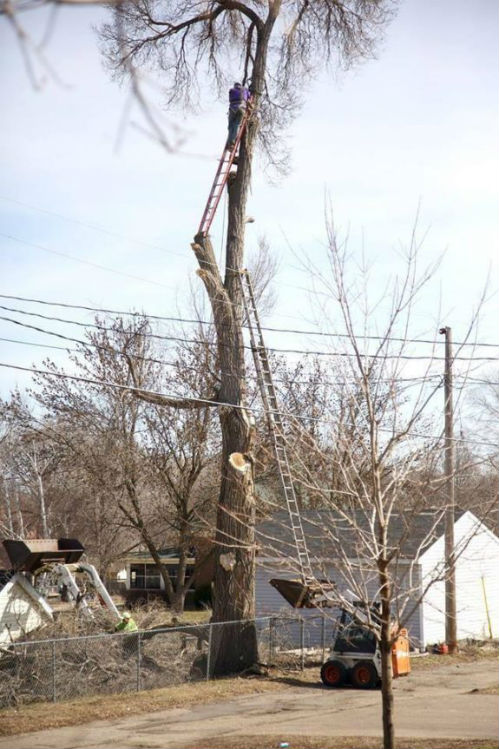 Notice: Posted with permission by AceCorp, LLC. OSHA Compliant.

posted by Misanthropic Humanitarian at
10:03 PM
|
Access Comments