« Rumor: Paul Ryan Ready to Resign as Speaker of the House in Next 30-60 Days, to Allow Steve Scalise to Become Speaker
|
Main
|
The Morning Report 3/27/18 »
March 26, 2018
Monday Overnight Open Thread (3/26/18 )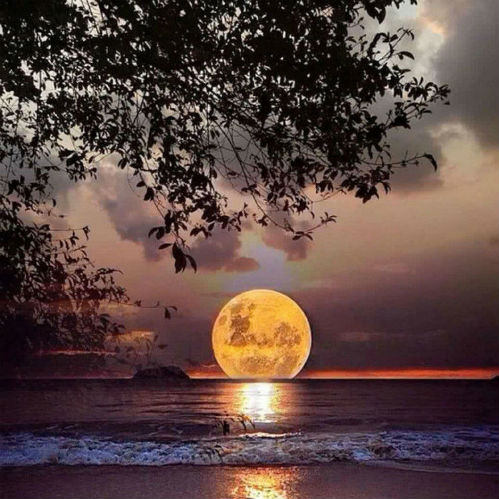 (Dancin' in The ONT)
*****
The Quotes of The Day

Quote I

"'I'm doing my job mom, that's all.'" Col. Arnaud Beltrame

Quote II

… "Tax burdens should not be increased slightly," , a member of Seattle's Progressive Revenue Task Force on Housing and Homelessness told a council finance committee Wednesday.

"We have to go big or go home," she said. We must make a discernible impact on the situation and the number of people living in public and experiencing homelessness. Proposals that fumble around and don't achieve that mark should not be supported." Lisa Daugaard

Quote III

All of my high school male teachers were WWII and/or Korean War veterans. They taught my brothers and me the value of service to our country and reinforced what our dad had shown us about the meaning of service. Oliver North

Quote IV

"I feel for these kids from Parkland high school. They've obviously been affected. They have a right to speak out and they should. But forgive me if I don't want a lesson on the Second Amendment on a 16-year-old. Forgive me if I don't want to watch a 9-year-old tell me that her dream is a world without guns. My world––I want a world without Islamists! I wish that was true too. It's just not the case. The reality is the Second Amendment's not about hunting, it's not about self-defense only, it's about free people and checks on a tyrannical government… they shouldn't be giving me lessons on the Second Amendment, they should be in civics class." Pete Hegseth
*****

"Mad" Mike Hughes finally becomes 'Rocket Man'.

Self-declared Flat Earth researcher and DIY steam rocket enthusiast "Mad" Mike Hughes has finally managed to prove the haters wrong about his ability to blast himself some 1,875 feet into the sky without being crushed or scalded to death, the Associated Press reported on Sunday.
*****

Paul Joseph Watson addressing mean comments. NSFW-Language
*****

The Apple iPhone, supposedly can't be unlocked. A company called Grayshift says it can. And the US State Department is using their product.

Grayshift, a company that offers to unlock modern iPhones for as little as $50 each, has caused a buzz across law enforcement agencies, with local police already putting down cash for the much sought-after tech. Now, it appears a section of the US State Department has also purchased the iPhone cracking tool, judging by procurement records reviewed by Motherboard.M
*****

A large ice block and a trampoline, some assembly required.
*****
This article analyzes qualitative interviews conducted with twenty vegan and vegetarian men in a semi-urban area of the southeastern United States to better understand how they conceptualize and explain their food consumption identities in relation to their broader identity practices. I find their performances of masculinity often defy the conventional feminization of meatless diets, while also upholding gendered binaries of emotion/rationality and current tropes of white, middle-class masculinity.

......Or the crux of the biscuit is the apostrophe.
*****
One man and a skeleton vs. City Hall.

A biker got so fed up waiting for the [town] council to fill a huge pothole he staged these hilarious photos - of a skeleton in a helmet peering out of it.

Brian Joce, 64, says he was forced to take drastic action to highlight how big and dangerous the hole on the A3083 at the entrance to his village had become.
*****
The ONT Musical Interlude
***
*****

How I went dark in Australia. Two years escaping the surveillance state.

August 1, 2016. The day I'd been dreading. Sydney had finally abolished paper train tickets and I was getting ready to erase my identity.

The Australian state of New South Wales had been gradually transitioning away from paper tickets for more than two years. In the interests of entering the digital era, Transport NSW introduced the new 'tap-on, tap-off' Opal card. A contactless travel card, named after Australia's distinctive rainbow-hued Opal gemstone, it's similar to London's Oyster card and San Francisco's Clipper.

Welcome to the future! No more paper tickets! Top up your Opal card online! Set up a direct debit, download the accompanying app and track your spending, you mouth-breathing luddite -- this is the 21st century!

But if this was my ticket to the future, I was not on board
*****

Skype, Face Time and Go To Meeting.com be damned. Global warming experts Lawyers, gypsies, tramps and thieves gather at Global Warming conference.

Some of the world's brightest minds are gathering in Christchurch this week to discuss how best to tackle the ever-pressing issue of climate change.

The city will host 120 scientists from 59 countries as they examine how to manage some of the thorniest problems caused by our rapidly-changing environment.

As members of the Intergovernmental Panel on Climate Change (IPCC) – a global coalition of scientists and academics – they will spend the next five days drafting a report that will inform and influence how governments deal with the problem in the decades ahead.
*****

The perversion of culture continues to charge full speed ahead. The book, 'Little Women' experiences a re-write.

According to an exclusive by Entertainment Weekly, Louisa May Alcott's classic novel "Little Women" will be "reimagined" in a graphic novel in honor of its 150th anniversary. Except this one will have a twist: The title character Jo March will be lesbian.

"A whole new generation is about to be introduced to Louisa May Alcott's Little Women, the classic novel will be adapted into a vibrant graphic novel form for young readers, in celebration of its 150th anniversary," reports EW.
*****
The old rule, when going on a trip, tell someone where you are going and what time you can be expected back. Is still good advice.

A Southern California attorney survived for five days lost in the desert by drinking his own urine and eating cactus after breaking his heel and pelvis on what was supposed to be a half-day hike.

La Mesa attorney Paul Hanks, 54, set out to celebrate his birthday with a hike in Joshua Tree National Park. Clad only in shorts and a T-shirt, Hanks took just a couple of energy packs and a few hours' worth of water with him on his March 11 hike.
*****

Numerous 2nd degree charges for a 1st degree Genius Award Winner.

A 37-year-old man police say tried to destroy the golden arches at a McDonald's restaurant in Oregon after workers refused to make him 30 double cheeseburgers is facing charges.

The News-Review reports that police arrested Jedediah Ezekiel Fulton on March 16 on suspicion of second-degree disorderly conduct, second-degree criminal trespass, second-degree criminal mischief and harassment.
*****

A good Samaritan helps out two people stranded. Tonight's Feel Good Story of The Day.
*****

Tonight's ONT has been brought to you by Food For Thought.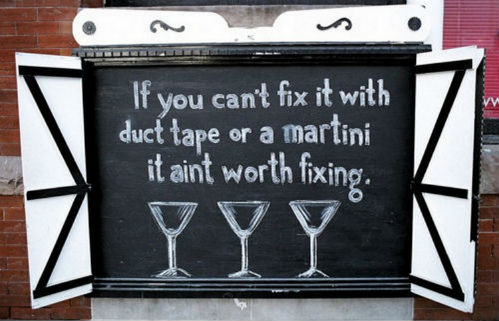 Notice: Posted with permission by AceCorp, LLC.
Weekly commenter stats for week of 3-25-2018
Top 10 commenters:
1 [645 comments] 'Insomniac - Nowhere Man' [90.69 posts/day]
2 [478 comments] 'yankeefifth'
3 [406 comments] 'Under Fire'
4 [403 comments] 'rickb223'
5 [370 comments] 'Grump928(C)'
6 [352 comments] 'Deplorable Jay Guevara'
7 [345 comments] 'Christopher R Taylor'
8 [344 comments] 'Jane D'oh'
9 [330 comments] 'Cannibal Bob'
10 [330 comments] 'Nevergiveup'
Top 10 sockpuppeteers:
1 [68 names] 'Duncanthrax' [9.56 unique names/day]
2 [62 names] 'Surfperch'
3 [57 names] 'Under Fire'
4 [48 names] 'REDACTED'
5 [43 names] 'Hands'
6 [41 names] 'mindful webworker - willowed wallowed'
7 [38 names] 'Rick in SK'
8 [38 names] 'Adirondack Patriot'
9 [33 names] 'Insomniac - Nowhere Man'
10 [32 names] 'LeftCoast Dawg'

posted by Misanthropic Humanitarian at
10:03 PM
|
Access Comments