« Saturday Evening Movie Thread (Sunday Edition) [Hosted By: TheJamesMadison]
|
Main
|
Sunday Overnight Open Thread (3/11/18 ) »
March 11, 2018
Weekend Gun Thread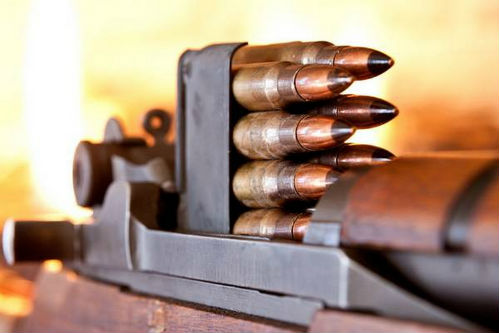 So, I came across this photo this week. What is it? Correct answer gets an all expense paid trip out of the barrel.
*****

AosHQ, The Smart military blog. The A10 Warthog doing what it does best.
*****

If the following story is true, I hope that Ms Storm Durham gets a kick ass pit bull attorney. Are we a nation of laws or are we a nation of brown shirt jack boot fascists?

In the wake of last month's tragic shooting at a Parkland, Florida, high school, there have been increased calls for more gun control measures.

Gun control advocates have used legal means to push their agenda, as seen in Florida, where Gov. Rick Scott signed into law a bill that bans bump stocks and raises the minimum age to buy a firearm from 18 to 21 — among other things.

However, in Virginia — if a former social worker's story is to be believed — Roanoke's social services department decided to punish a law-abiding pro-Second Amendment citizen not because she had done or was going to do anything illegal, but because they were afraid of her concealed carry permit.
*****

Our previous story came from Virginia. Our next story does as well. Congressional candidate doesn't know gun laws and makes an ass out of herself.
At least one sane and rational Virginia politician.
*****

Your gun collection, you know. The one that didn't sink in the great canoe tipping of '05. What will you do with it?
*****

Meet Hunter "Nubs" Cayll, quite the marksman. And a hell of a young man.
*****

The Weekend Gun Thread told you about a special raffle last week. In case you missed it, Scout Sniper Association Rifle Raffle.
*****
*****
Survey says, more than half of gun owners do not store their guns safely away.
*****

Dodge County WI Sheriff addresses the root causes of school shootings.

Following every mass killing, I ask myself, what has happened to our society? I also wonder what the solution is to ensure our families do not become future victims.

Many have pointed out that years ago, people would go to school and have hunting rifles in their vehicles. Yet, mass violence in schools and other locations did not happen as in society today. It makes me think that there must be a root cause that we are not addressing that has led to this change.
*****

Tips, stories and .357 ammo to petmorons at gmail dot com


posted by Misanthropic Humanitarian at
08:22 PM
|
Access Comments