« Mid-Morning Open Thread
|
Main
|
Sessions Announces Lawsuit Against California Over Three "Unconstituional" Sanctuary City "Laws" »
March 07, 2018
The Morning Rant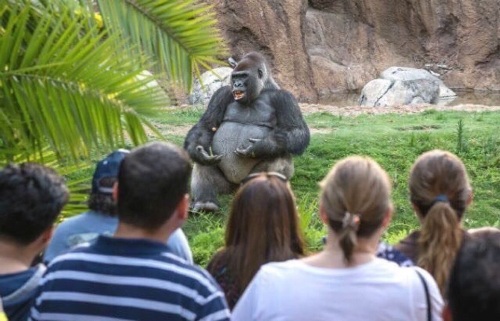 "Progressives claim that only women have the right to have an opinion on abortion. But progressives also say that gender is a social construct, i.e. you can choose your own gender. So, if I am a biological male who identifies as female, then I should be able to run my mouth about abortion all the damn day, and progressives won't be able to object. Right? I think we should start a "Transgenders for Life" organization and really mess with their heads."

(h/t Babylon Bee)
Also from the Bee: Fed Up With Deadly Violence, Nation Demands Common-Sense Abortion Control:
After yet another violent week in which more than 10,000 unborn children lost their lives, fed up citizens nationwide are demanding lawmakers adopt common-sense abortion control in America.


Your Morning Dose of Stupid:


Stupidity level = 775 millikohns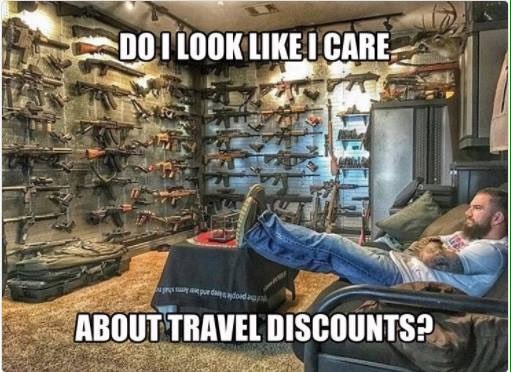 AoSHQ Weekly Prayer List
For submission guidelines and other relevant info, please contact Slapweasel, who is managing the prayer list. You can contact him at
home made gravy 71 (all one word) circle-a Yahoo dot com.
You'll notice that the list is much shorter this week, as the old list had become quite unwieldy. It only includes those prayers received over the past week. If you'd like the full list, please send him an email with "Full List" in the header/title.
garagelogician- (2/21/18 ) I am asking for prayers for my wife and I as we undergo another attempt at IUI to have a child. My wife is 39 years old and has problems ovulating naturally, my counts are on the low side as well. We just did the insemination yesterday, so now we have to wait for 2 weeks to see if we can get pregnant. This is likely our last try at IUI. Next step would be IVF (at over $35k a pop) or adoption (also likely well over $30k). We had an ectopic pregnancy a year ago, and several other failed attempts over the last 18 months.

hogmartin- (2/24/18 ) feel awfully presumptuous in asking - some people have real problems, after all - but it sure would be nice if this job opportunity works out.

Don Quixote- (2/25/18 ) Mom Quixote, at 89, was just diagnosed with Breast Cancer.

DeploraBot- (2/27/18 ) My Sister had her Mastectomy & it went well, Lymph Nodes are clear & her Surgeon said she would not have to have Chemo or Radiation in his opinion, But her Oncologist would make final decision at her Appt. on March 6th & Thank you.

Farmer- (2/27/18 ) Inlaws in assisted living.

SomeGuyinTexas - (2/28/18 )Local Child with Cancer. The youngest daughter of a friend has been diagnosed with inoperable brain cancer. She is not expected to live six months. The community has rallied around the family, but more prayers are appreciated to prolong her life and set her family's hearts at peace.

petmom- (2/28/18 ) I need a job after being fired from the previous job, that makes the process very hard.

Rod- (2/28/18 ) Please pray for my fiance, who has rectal cancer and will be having surgery later in March.

Chris- (2/28/18 ) Bower Family - who lost their husband and father, Thad, to Pancreatic Cancer on January 4th. Thad was a daily and avid reader of the Ace of Spades Blog.
(And a close personal friend of mine)

Jane D'oh- (2/28/18 ) A dear friend of Jane D'oh's, who is suffering from early onset dementia (in her 50's). The illness is progressing rapidly, and her husband and sons need our prayers. She and her husband have been together since they were very young, and he's faced with more than likely having to place her in a facility in the next couple of years.

Kim- (2/28/18 )Severe salmonella poisoning. In intensive care. Family could also use prayer as the hospital she is in is 4 hours away from home.

DonnaV&&&&&&&&V.- (2/28/18 ) Got laid off, needs new job. Nephew also looking for work.

OregonMuse- (03/06/18 ) On Mar 3rd, I lost my balance while trying to stand up and came down hard on my rear end on a hardwood floor. My shoulder was not hurt, but my lower back was so painful, I had to go in to the ER for an X-Ray. Thank God there was no compression fracture (which is what they were thinking it might be), but these soft tissue injuries are quite painful. I can barely walk with crutches. Please pray that this new injury would quickly heal and not be an impediment to my shoulder getting its range of motion back. Thank you.
-----------
Please contact Slap through email, as he cannot be around for many of the posts in threads. Feel free to copy and paste emails to him for Prayer Requests.
If he can post in your "voice", he'd like it better. It personalizes the prayer, instead of his shorthand. Be as specific or as vague as you need. Anonymity is, of course, welcome.
He'd also like to pray for the people who aren't on this list. For those who don't choose to publicize their maladies, we understand. You won't suffer in silence. A candle will be lit in your name.
Through the arguments and the infighting, we all love one-another. Through our faults and occasional vitriol, we have found one-another. The beauty of such an occasion goes beyond words and into the ethereal plane of existence.
Please remember the Prayer of St. Francis:
http://www.prayerguide.org.uk/stfrancis.htm
Let us console others, O Lord.


posted by OregonMuse at
11:15 AM
|
Access Comments