« Antifa Tries to Shut Down a "Sargon of Akkad" Event
|
Main
|
The Morning Report 3/7/18 »
March 06, 2018
Tuesday Overnight Open Thread (3/6/18 )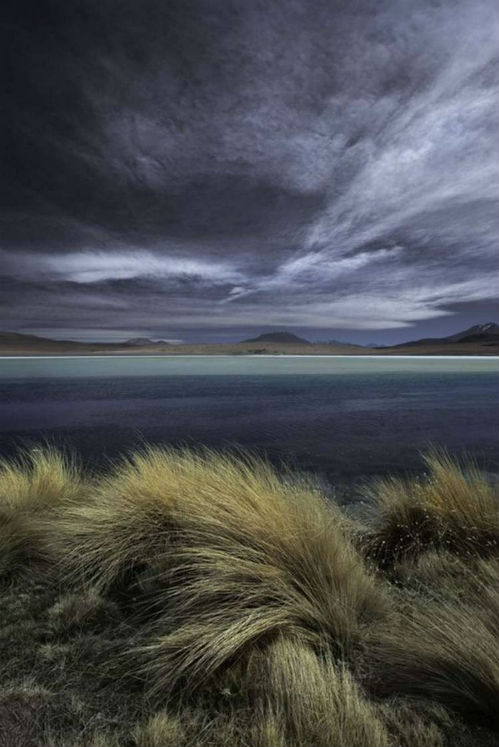 *****
The Quotes of The Day
Quote I

This is one of the best times I've had with the media. This might be the most fun I've had since watching your faces on election night!" President Donald Trump
Quote II

"No wonder fake news resonates so much with Trump fans — because so much of it is fake," [It's] just nonsense meant to keep you perpetually offended with an endless stream of controversies that aren't controversial, and outrages that aren't outrageous — because places like the Huffington Post and Buzzfeed and Salon — they make their money by how many clicks they get. Yes, the people who see themselves as morally superior are are actually ignoring their sacred job of informing citizens of what's important, and instead sowing division for their own selfish ends. Hey, wait, isn't that what Russia was doing to us? Yeah, it is. And we have to stop both of them from using us as the cocks in their cock fights." Bill Maher
Quote III

Difference between Nazi and Communist is when you say how horrible Nazis have been, they don't say "Well, real Nazism has never been tried."Frank J. Fleming
Quote IV

"The NRA has spent years convincing its members that their way of life is under threat from coastal elites who want to take away their cherished freedom to tote 30-round magazines," "When a bunch of corporations cut ties to the group in response to a celebrity-backed Twitter campaign, it reinforces that message pretty neatly. Jordan Weissmann
*****
No one here at The ONT is calling for a boycott. But if you refrained from purchasing any of these companies products, we would understand.
*****

Paul Joseph Watson discusses CNN.
*****
The Smithsonian held a photo contest. The results are awesome!
*****

The weather must have quite the grasp on "normal" people. Now California wants to ban the internal combustion engine. Let's take a look at their top notch achievements.

California taxes and cost of living are higher than most other states.
California's energy costs are as much as 50 percent higher than the national average.
Nearly 20 percent of California's 38 million residents live below the poverty line.
California has more than 33 percent of the nation's welfare recipients.
California is home to 12 percent of the nation's population, but startlingly 22 percent of the nation's homeless population.
Roughly 1.5 million households pay more than 50 percent of their income toward rent.

Moar California insanity.

If you a transgendered illegal immigrant, California is the place you want to be. For most normal people, the other 49 states are a saner choice.
*****

Lisa Murkowski, Susan Collins, RINOs and other ObamaCare fans, Sen. Orrin hosta calls you out, you're all a bunch of dumb asses.

Senate Finance Chairman Orrin hosta (R-UT) claimed during a speech on Thursday that Obamacare supporters are the "stupidest, dumbass people I've ever met."

hosta said during a speech at the American Enterprise Institute (AEI) on Thursday, "[We] finally did away with the individual mandate tax that was established under that wonderful bill called Obamacare. Now, if you didn't catch on, I was being very sarcastic. That was the stupidest, dumbass bill that I've ever seen."
*****
Joe Biden's family not content with paste. How about some blow, hookers and debt?

Who knew that folksy ex-Veep Joe Biden was sitting on a dirty made-for-TV drama?

The news recently splashed across the New York tabloids that Hunter Biden, the surviving son of the ex-VP, is having an affair with Hallie Biden, the widow of Beau Biden, who died last year of brain cancer. She appropriately appears in all the family funeral pictures mourning alongside other family families.

Two months later, Hunter's now estranged wife, Kathleen, was out. And now, Hallie is in.
*****

White House Press Secretary Sarah Sanders continues to impress. And CNN's Jim Acosta should learn to pull his big boys pants up.
*****

The ONT is not certain if this link is SFW or not. Open at your own risk if you are on the job. Innocent snap shots or diabolical photos? You be the judge.
*****
The ONT Musical Interlude
March 6, 2004, David Crosby was arrested and charged with criminal possession of a weapon and marijuana after leaving his bag in a New York hotel. The luggage was found by a hotel employee looking for identification, finding instead a handgun and marijuana. The employee called authorities, and Crosby, discovering the missing luggage himself, telephoned to say he would return for it. He was met by New York police, who arrested him. via thisdayinmusic.com
March 6, 1905, Born on this day, Bob Wills, American Western swing musician, songwriter, and bandleader. Considered by music authorities as the co-founder of Western swing, he was universally known as the King of Western Swing. Wills died on 13th May 1975. via thisdayinmusic.com
*****
Europe's slow march to self destruction is being noticed by the NYT. A peak by CDR Salamander.

These small nations have neither the size, temperament, nor political capital to assimilate the numbers coming in - especially when many have no desire to assimilate. These nations do not have the abilities of a large "nation of immigrants" like the USA to make such things work - they are small almost tribal states who have a history of going to war with other neighboring ethnic groups. They can take small numbers of closely related people (i.e. ethnic Danes in Sweden) but do not do well with huge cohorts of people with little in common ethnically, culturally, or religious.
*****
In 2005 radio talk show host Michael Savage penned the book, "Liberalism Is A Mental Disorder". Is it also the cause of depression?

"To be a progressive is to be committed to perpetual reform in the name of perpetual grievance for perpetual power."

At the end of 2016, it was reported that around 16% of the population is taking anti-depressants and other psychiatric drugs and another report says that "More Americans suffering from stress, anxiety and depression, study finds".
*****

Flying the too friendly skies? Tonight's Genius Award Winner.

Bangladesh authorities arrested a passenger who reportedly stripped naked and watched porn on his computer before attacking an airline crew member on a flight from Kuala Lampur, Malaysia, to Dhaka, Bangladesh Saturday night.
*****
Sweet grandmother uses her elbow grease instead of money. Tonight's Feel Good Story of The Day.


This 93-Year-Old Grandma Is Flying To Kenya To Volunteer At An Orphanage
*****

Tonight's ONT has been brought to you by Italian Lamps.

Notice: Posted with permission by AceCorp, LLC. Loitering permitted, hell it's even encouraged.


posted by Misanthropic Humanitarian at
10:01 PM
|
Access Comments