« Early Evening Open Thread With Some Links and Mini-GAINZZZ Thread (Really a Question)
|
Main
|
EMT 3/03/18 Beware the IG's of March »
March 02, 2018
Blackout ONT
Not for y'all, for me. The wind is blowing harder than a crackhead in a dark alley. Big windstorm and living on a wooded lot equals this: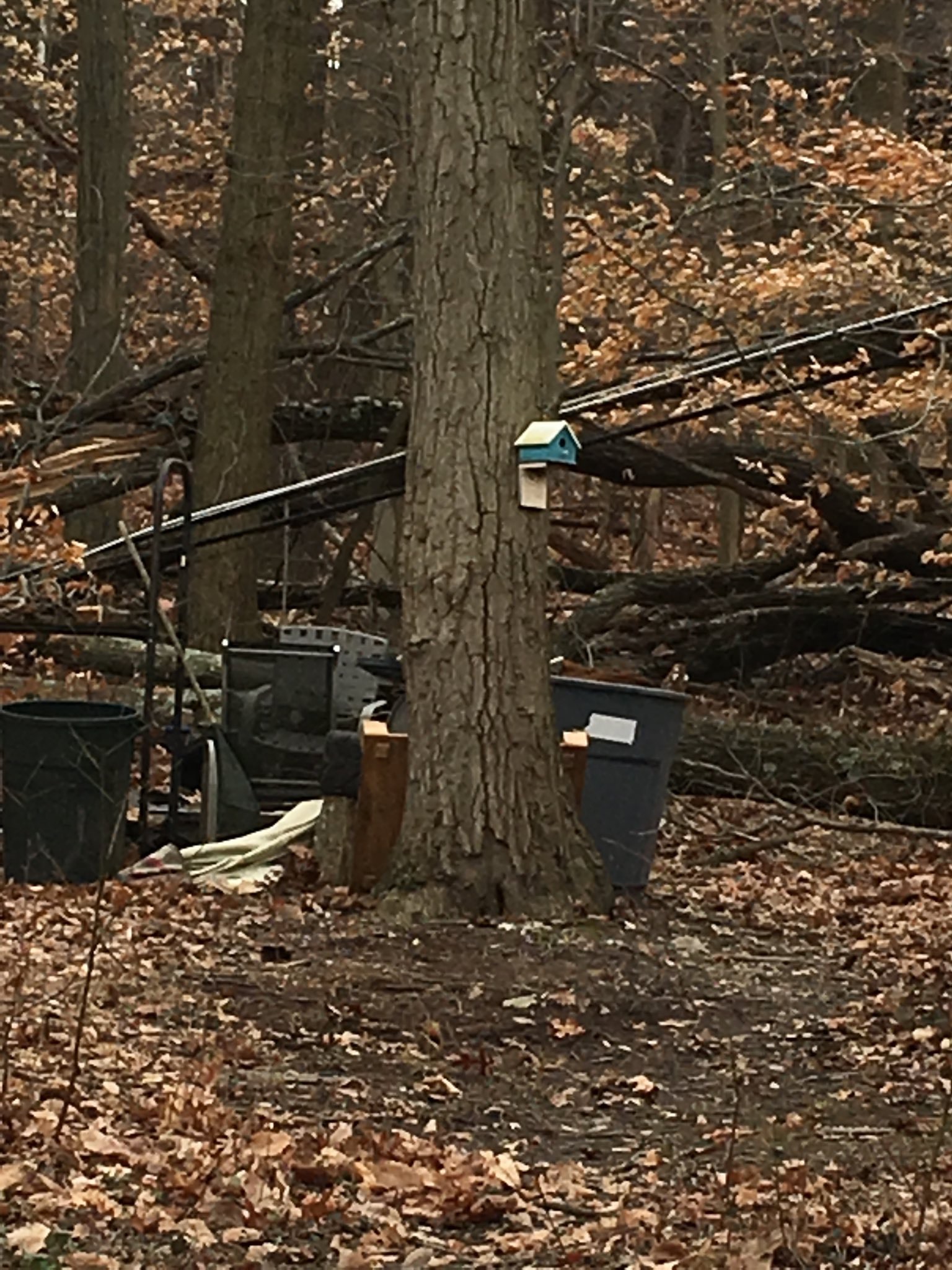 So yeah, no power at casa de Dave for the last 8 hours. I'm writing this from my iPad, just to get something up. Believe it or not, in that picture there are 2 big old oak trees that fell, right in the same place. *shrug* That'll make it easy for BGE to clear them I suppose. I see lots of oak firewood in my future.

The only other interesting thing I have on this device is this picture: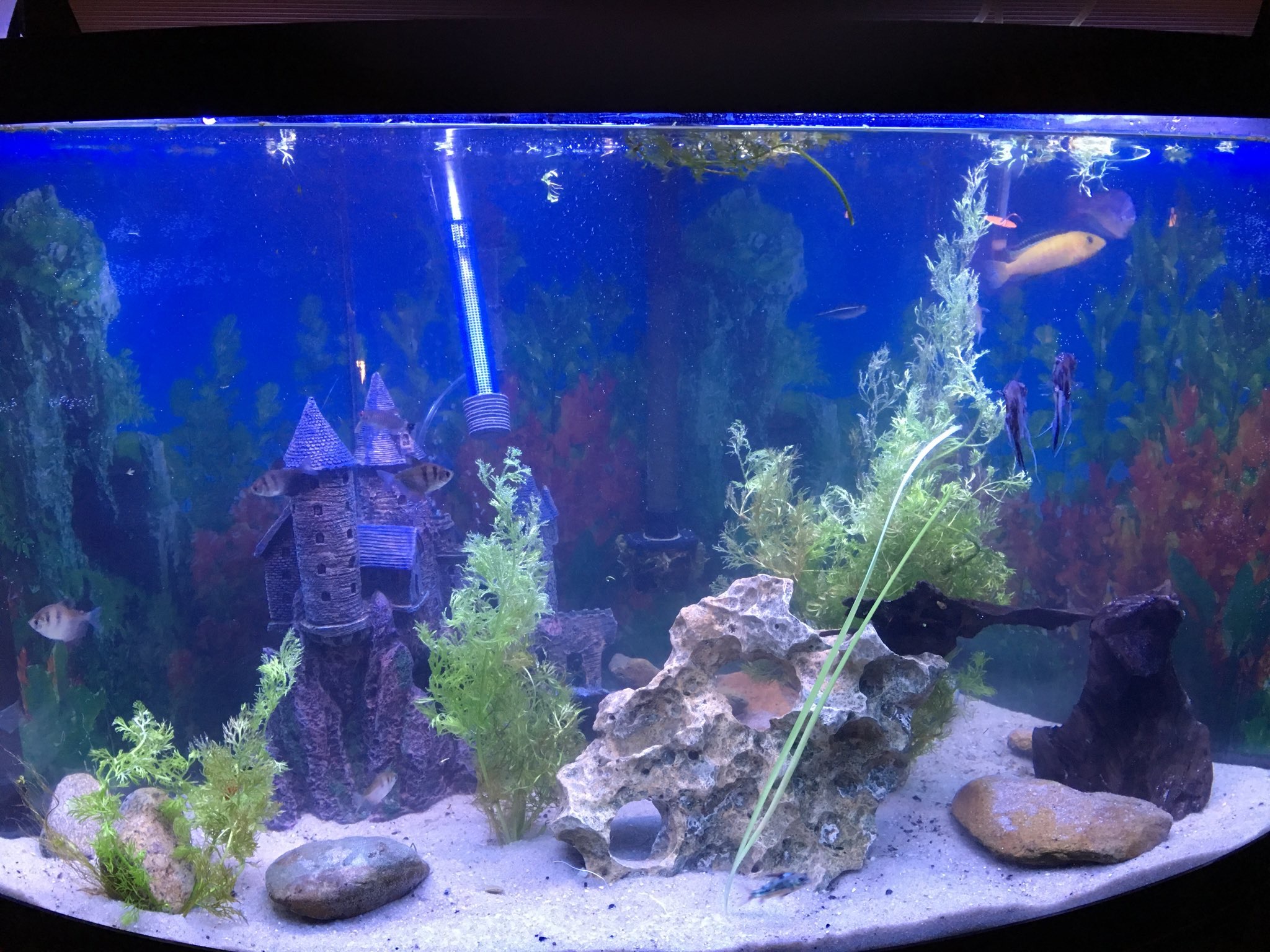 That's my new aquarium. I upgraded from a 55 gal long Tank to an 80 gal corner tank. I'm really happy with it. Just watching them swim calms me down remarkably. If this power outage goes much beyond tomorrow midday I'll have to hook the tank up to the genny. Do any of y'all keep fish?
One final thing. I need someone to help me with some simple video editing. Think a screen capture video of me writing the ONT intercut with pictures of Ace, set to a droning monologue. That's not what I need, of course, but what I do need involves just that level of expertise. If you can help me out, please email me, my nic at gee, mail!
This ONT was written next to a crackling fire in the fireplace, to the light of a Coleman propane lantern. IOW, old school ONT. I bet Abe Lincoln wrote his ONTs exactly the same way.

posted by WeirdDave at
09:53 PM
|
Access Comments