« Food Thread: Grilled Meat: Food Just Doesn't Get Much Better Than That!
|
Main
|
Sunday Overnight Open Thread (2/25/18 ) »
February 25, 2018
Weekend Gun Thread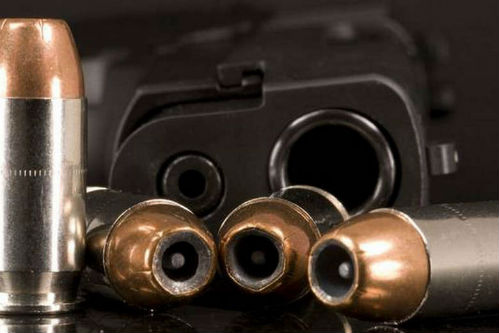 (Lookin' like a fun afternoon)
***

***
A serious question, have you purchased a firearm to spite some law or politician? And if you have, what did you buy?
***

Penn & Teller explain the 2nd Amendment.
***
In the wake of the Parkland shooting, one AR-15 owner went massively viral by "destroying" his gun in response. However, our gun expert looked at what he did to it and noticed something the media should have looked at before reporting the story.

"Scott Pappalardo owned his AR-15 rifle for more than 30 years," ABC News reported on its Facebook page. "He even has a Second Amendment tattoo on his arm.

"This weekend, he destroyed his gun 'to make sure this weapon will never be able to take a life.'" Thus, he cut it in half:
Nothing like being a self-centered grandstanding asshole.
***
It appears American Big Business is going after the gun industry.

Here's an idea.

What if the finance industry — credit card companies like Visa, Mastercard and American Express; credit card processors like First Data; and banks like JPMorgan Chase and Wells Fargo — were to effectively set new rules for the sales of guns in America?

Collectively, they have more leverage over the gun industry than any lawmaker. And it wouldn't be hard for them to take a stand.

If politically correct Big Biz wants a fight, we should give them one.
***

John Kasich and politicians of his ilk are what is wrong with the current gun argument. Feelings, nothing more than feelings.

If all the sudden you couldn't buy an AR-15, what would you lose? Would you feel your second amendment [sic] rights would be eroded? These are the things that have to be looked at and action has to happen.
Action to be taken? Why doesn't government just enforce the existing laws on the book?
***

Ooops, it looks like I've been doing things wrong.

Nosler's recommended procedure calls for about 30 rounds and plenty of time spent cleaning the bore, and takes most shooters the better part of a day at the range to complete. However, this hard work ensures reliable and consistent accuracy from your new rifle and results in a barrel that is significantly easier to clean over its working life
h/t redc1c4
***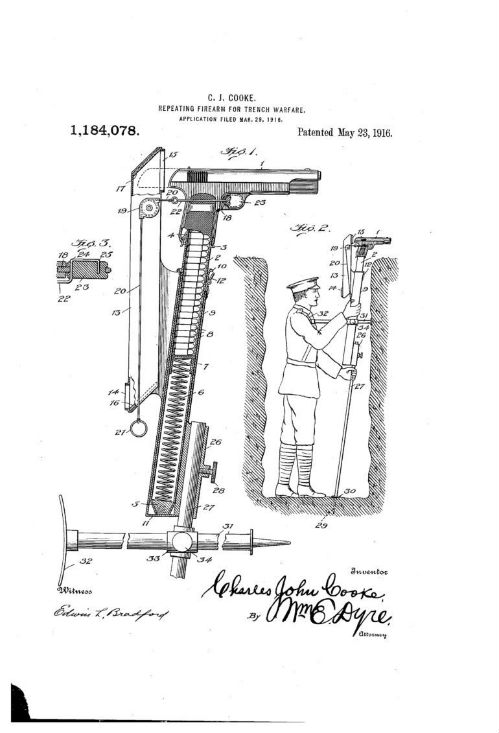 On a lighter note, Have you ever heard of the pistol periscope? Neither have I, until now.

That's where Charles John Cooke comes on the scene. Cooke was a British subject residing in Hong Kong during the war and he invented a contraption that remedied the problem of being able to see and being able to shoot, but not being able to do both.

In the spring of 1916, he patented a device that acted as a monopod, anchoring a pistol to the floor of the trench. Attached horizontally was another brace that stuck into the wall of the trench on one side and was braced against the shooter's shoulder on the other side. Rising from the monopod was an exceptionally long extended magazine inserted into a pistol that would rise just above the top of the trench.
***
Tips, articles and spare .357 magnum shells can be directed to petmorons at gmail dot com.

posted by Misanthropic Humanitarian at
07:18 PM
|
Access Comments