« Mini Chess Thread 02-17-2018
|
Main
|
Saturday Overnight Open Thread (2/17/18 ) Feelin' Musical Edition »
February 17, 2018
Saturday Evening Movie Thread 02-17-2018 [Hosted By: TheJamesMadison]
To Director's Cut or Not to Director's Cut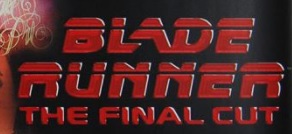 Have you come across a movie that never seems to have a definitive version? The quintessential example is Blade Runner which went so far as to release five different versions of itself in a single home video package (the collector's edition came in a little briefcase/Voight Kompf machine…which I own). So, which one to watch? If you've never seen Blade Runner, where do you begin? I've seen three of the versions (not the International or Workprint cuts), and I prefer The Final Cut to the other two I've watched, but there's difference of opinion about which one is the best. Some love the voiceover narration from Harrison Ford while others hate it. Some love the addition of the unicorn dream sequence while others hate it. My personal recommendation would be to start with my own favorite and see more if you feel like it.
Blade Runner, though is a unique example. Most movies have only one cut that ever gets shown to the public ever. A select few get a Director's Cut, or some variant on the name. A very few get multiple cuts (Oliver Stone has cut his Alexander a few times while never quite saving the film from himself). For the first set it's easy. There's one cut, watch that one. For the second batch, I tend to use the general rule of siding with Director's Cuts, although there are definite exceptions. For the third batch, it's about just finding which one works best for you, I think.
Let's talk about some!
Financial Concerns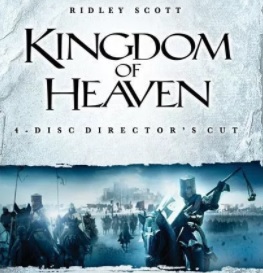 Movies are an expensive business. In order for the industry to continue, movies have to make money, and with that level of risk (oftentimes going over $100 million just for the production of the film, not mentioning marketing), other concerns than art must play a role. If movies always lose money, no one will invest in them anymore, and we'll get no more movies.
One filmmaker who understands this and does his best to work with it is Ridley Scott. In one of the special features on the Director's Cut of Kingdom of Heaven he talks about this explicitly. He understands that his producers have put up a large amount of money, and he has to listen to them in order to keep working with them. He makes the best movie he can, but he knows that money is a concern.
Kingdom of Heaven is a great example. The theatrical cut was widely derided upon its release. It had the action, but everything else felt empty. Within a couple of years, Scott got a (very limited) theatrical run for his Director's Cut, and those who saw it praised it through the roof, calling it a huge improvement over the theatrical cut. The home release went so far as to include a Roadshow presentation to help elicit the feel that Scott had originally desired from the film.
But, the prospect of a 3+ hour film based on the Crusades with an intentionally uncharismatic lead was not financially enticing (something producers really should have considered much earlier in the process), so they convinced Scott to cut it down dramatically in order to try to fit more screenings into a day per theater, which could hopefully increase the amount of money the film made. The film was a bomb, though, and Scott was ultimately vindicated with the critical reception of the Director's Cut.
All that is to say, the Director's Cut of Kingdom of Heaven is amazing.

Marketing Concerns



Keeping with Ridley Scott real quick: When Fox decided to try and resell the original Alien for the dozenth time, they hired some editors to take the deleted scenes and add them into the film. The editors then showed this new cut to Scott who told them outright (seriously…the man says whatever he wants) that they had ruined the film. The pacing was off completely, which for a horror film that's designed specifically to build tension is a terrible thing. So, Scott went in and supervised an alternate cut that took out things from the original and replaced them with the deleted scenes. This alternate cut is called a Director's Cut, but in Scott's introduction to it on the Blu-ray, he says outright that it's not and that the name is just for marketing.
This leads me to a point a referred to earlier. In the case where there are two cuts, which should you chose? Typically, you go with what the artist says. In the case of Alien, I listen to Scott and watch the original. In the case of Batman V Superman: Dawn of Justice, I listen to Zach Snyder and watch the Ultimate Cut (seriously…it's not bad).
But, there are definite exceptions, the largest being George Lucas and the original Star Wars trilogy. Now, I used to be the biggest of Star Wars fanboys, reading every Expanded Universe novel and rewatching the movies pretty regularly, and then I grew up a bit. I didn't watch a Star Wars film for a decade. Going back and rewatching them a few years back, it's obvious that the additions Lucas made since the late nineties don't fit the film. The glossy CGI clashes visually with the gritty real world look of the original. There are other edits that just distract completely because they don't really fit (Luke's "No!" scream as he falls at the end of Empire is mostly just funny). So, in this case, I don't listen to the artist, but instead use my own judgment.
Really, when multiple cuts are available, it's a judgment thing on the part of the viewer, but I think it's generally a good place to start by listening to the person who put two years of their lives assembling the film about which version is superior.

An Interesting Example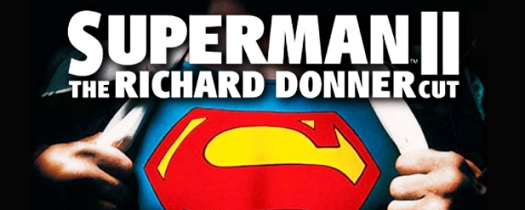 One of the most fascinating examples of an alternate cut is The Richard Donner Cut of Superman II. For those who don't know the backstory, Donner was hired to film two Superman films back to back. In the middle of filming the second one, the producers, the Salkinds (a husband and wife pair), fired Donner and replaced him. A couple of decades later, while Warner Brothers was trying to find a new way to extract some more money out of the movie-going public, they offered an editing bay to Donner to re-assemble, as much as possible, his own cut.
Donner had filmed about 70% of the film, so there was 30% that he had to either use the new material or find another solution. One of those alternate solutions was to use a rehearsal scene between Christopher Reeve and Margot Kidder, which was the scene that Kidder tried out for the role of Lois Lane on originally. It's obviously done in a small back office and has no production values whatsoever, but it fits more closely to the original script that what was used in the theatrical version (in the theatrical, Clark Kent accidentally reveals himself by falling into a bit of fire in a hotel room while in the Donner version, Lois Lane knows that Kent is Superman and shoots him with blanks while bluffing that they're real).
The biggest change, though, is the re-introduction of Marlon Brando as Jor-El in a scene with Superman. In the original cut, they replaced Jor-El with Lara-El, Superman's mother, because Brando was too expensive to actually use (despite having already filmed the scene). Considering the importance of the long distance relationship between father and son in the first movie, having Mother come along to speak kindly to Superman in his time of need doesn't quite fit. This is easily the best change in Donner's Cut.
Ultimately, though, Donner's version of the movie is hamstrung by the fact that it's obviously unfinished and compromised. The largest flaw is probably in the finale which reuses the trick of having Superman fly around the Earth to reset time that they used in the original. Apparently, Donner had planned on finding another way to end the film before he was fired, but he never got the chance.
When balancing the two cuts, I don't think there's a big difference in quality. The Richard Lester theatrical version is more cohesive, but sillier. The Richard Donner version is rougher with a dumber ending, but with that Brando scene. If forced to take one over the other, I'd probably take the Donner cut, but I wouldn't be terribly displeased if I had to go the other way.

In Final
I have a preference to adhere to the opinions of the original artists in regards to how to view their work, but there is definite truth to the idea that once a work of art is presented to the world, any interpretation is largely out of the artist's hands and in the hands of the audience. Extending that to different cuts of movies, one must wonder how much stock to put in to a director's opinion of which cut to watch. I obviously have a soft spot for Ridley Scott, but I find his Director's Cut of Robin Hood bloated while being a fair fan of the theatrical.
What's your experience with alternate cuts of movies? Is there a director's cut that you can't stand
while loving the original?

Movies of Today
Opening in Theaters:
Black Panther
Early Man
Next in my Netflix Queue:
Winter's Bone
Movies I Saw This Week:
Fiddler on the Roof (Netflix Rating 5/5 | Quality Rating 3.5/4) Poster blurb: "Sophisticated, rousing, and filled with life, it's a movie musical worth watching." [Netflix DVD]
A Passage to India (Netflix Rating 4/5 | Quality Rating 3/4) "A lesser work of a master filmmaker, but very much still watching." ["Library"]
Hamlet (Netflix Rating 5/5 | Quality Rating 3.5/4) [Rewatch] "Branagh makes some odd choices here and there as both actor and director, but overall the film is." [Personal Collection]
The BFG (Netflix Rating 3/5 | Quality Rating 2.5/4) "Nice and quaint. Assembled just like a story book and overlong, but it's ultimately quite sweet." [Netflix Instant]
The Matrix (Netflix Rating 4/5 | Quality Rating 3/4) [Rewatch] "Solid hero story with awesome action and interesting world building make for a fun time at the movies." [Personal Collection]
The Matrix Reloaded (Netflix Rating 4/5 | Quality Rating 3/4) [Rewatch] "Balancing the interminable dialogue, interesting extensions to the world, and the overall fun action comes to a movie experience I quite enjoy." [Personal Collection]
The Matrix Revolutions (Netflix Rating 4/5 | Quality Rating 3/4) [Rewatch] "It's big, loud, and borderline incomprehensible in parts, but dammit if I'm not entertained by it." [Personal Collection]
A Farewell to Arms (Netflix Rating 2/5 | Quality Rating 1.5/4) "Having never read the source material, I still get the impression that this adaptation really missed the point of the story." [Amazon Prime]
The Black Cauldron (Netflix Rating 2/5 | Quality Rating 1.5/4) "Poorly constructed, unfocused, and just not very much fun." [Hulu]

Contact
Email any suggestions or questions to thejamesmadison.aos at symbol gmail dot com.
I've also archived all the old posts here, by request. I'll add new posts a week after they originally post at the HQ.

posted by OregonMuse at
07:05 PM
|
Access Comments