« Wednesday Overnight Open Thread (2/14/18 ) Valentine's Day Edition
|
Main
|
Mid-Morning Open Thread »
February 15, 2018
The Morning Report 2/15/18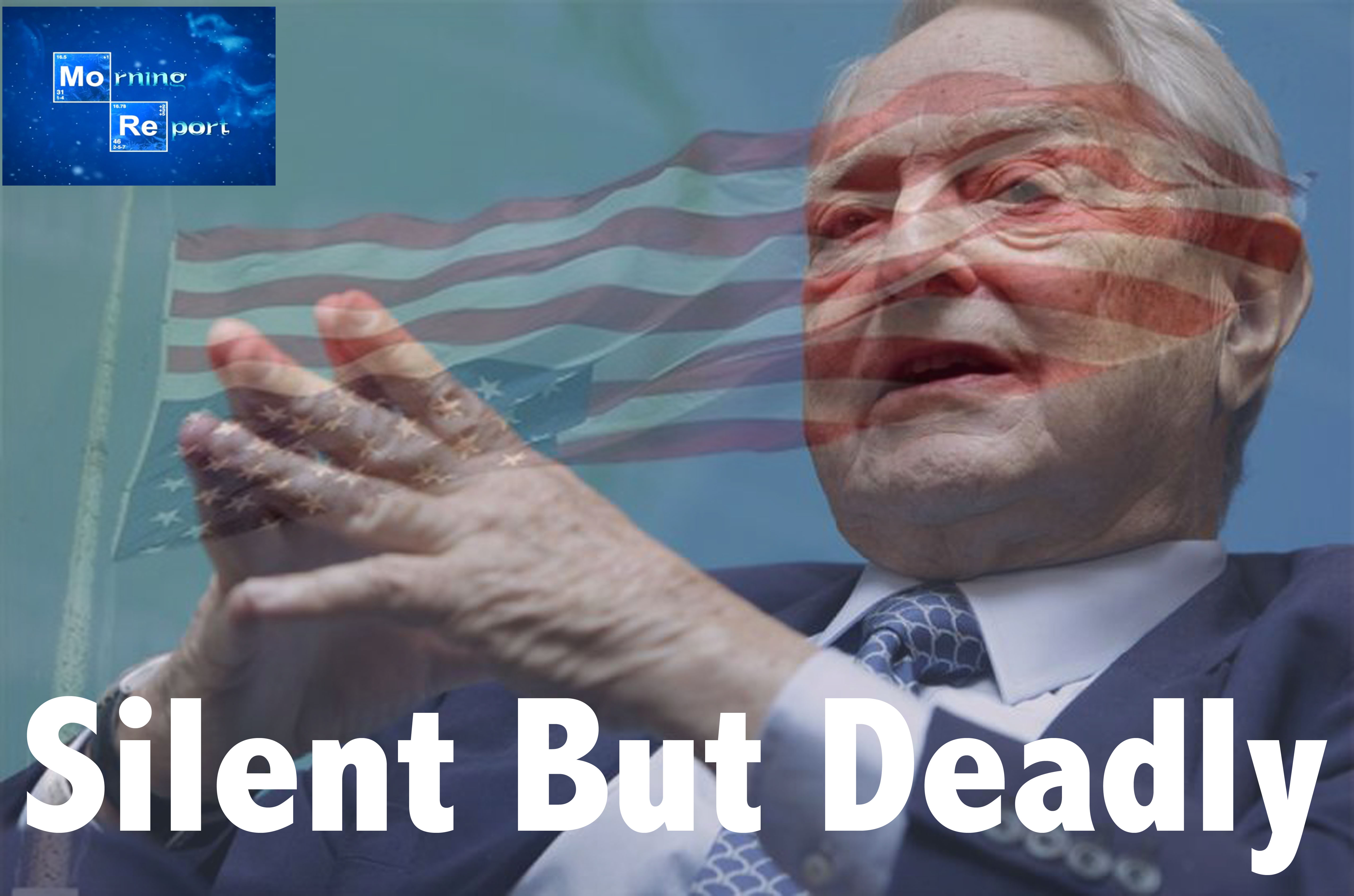 Good morning kids. Obviously in the lead this morning is the horrific slaughter of 17 people and the maiming of others yesterday at a Florida high school. Our hearts and prayers go out to the victims and their family and friends. And as with many of these incidents, it seems if the perpetrator was known to be highly disturbed and had made repeated threats of violence to the extent that he should have been institutionalized and/or kept under the most rigorous of observation to the extent that that is legal/possible absent the criminal justice system. That did not happen. And sure as night follows day, the Left is focusing on the guns and not the motivations of the individual. Barring the motivations of those who commit horrific slaughter in the name of the Religion of Peace, what drives these others to do this? Could it have something, perhaps, to do with the cultural, moral and societal rot pimped in our schools and broadcast in the media that could have a deleterious effect on America's youth, particularly its male youth? And what is the source of all this cultural and societal rot? It is the war on western values and Judeo-Christianity waged in our schools and media that devalues, disenfranchises, disempowers and dehumanizes in particular boys and men in our society. Obviously, every situation is different, and I have no idea what made this individual do what he did. He had been threatening violence for a very long time. But dealing with these people well before they can harm anyone is the answer. That and arming teachers and other school officials to the hilt. The fact that we continue to not do what is so obviously necessary is the real crime. Any other argument about gun control is to be mocked and dismissed out of hand. It's an insult to our intelligence and desecrates the memory of the victims. Enough said.
Moving on, the immigration battle is coming to a head. There are two bills evidently making the rounds. The first is a bipartisan (yay!) piece of dreck that while funding the Border Wall will maintain the insane visa lottery system and the even more insane chain migration (if it's so offensive, you'd think Democrats would be hot and horny to scrap it, right? [sarc]). Word is, despite the latter two huge concessions the wall is toxic to Democrats. Supposedly there are at least six, possibly 8 RINOs ready to sell us out with this. As to the second bill, it was crafted primarily by Chuck Grassley and it maintains all of the Presidents immigration and security pillars while granting amnesty to the 800,000 DACAns and giving a path to citizenship to 1.8 million illegals (the DACA number is included in that). This is the bill that PDT has said he supports.That said, Conservative Review reports that the Grassley bill is larded up with all sorts of foreign aid; twice as much as allotted for actual border security. Meh, the Swamp is the Swamp.
Moving along, we have some Insurrection news. First, Schiff-for-brains destroyed Nancy Palsi's talking points about the 10-page Democrat response memo to the Nunes memo, the wife of Bruch Ohr hid payments from Fusion GPS from an ethics panel and we have an interesting American Thinker piece about real Russian interference in our elections, and it has nothing to do with how the Democrats are playing it.
In the Middle East, the Assad regime in Syria (what's left of it anyway) is cozying up to North Korea. I guess they want another nuke reactor that the Israeli Air Force can wipe off the map again. Meanwhile, Hezbollah is claiming they have half a million missiles aimed at the Jewish State but not to worry. Our very capable secretary of state assures us that Hezbollah is part of Lebanon's political landscape. Sheesh, can Rexxon really be that clueless?
In politics, despite the media blackout, the Dems appear to be crashing and burning in the polls as the President's approval numbers rise. He's at 47% and if he can get to 50, it really would be lights out for the Dems come November. There are a couple of upbeat links about this but Rush Limbaugh rang the alarm yesterday about Dems quietly winning a number of local, but crucial elections. He's correct in that with the economy booming and the Dems having been wiped out electorally since 2010 (SCOAMF notwithstanding), that party should not have a prayer. However, complacency on our part coupled with rabid Leftist Trump hatred fueled by lucre from Nazi collaborator and convicted felon George Soros is spelling trouble. He has concentrated his efforts on Secretary of State and local DA races, so that by controlling both the electoral machinery as well as local law enforcement, he can cause serious trouble. As I had hoped would happen after Trump won, and considering the shady crap that he is no doubt up to his eyeballs in, Soros should be RICO'd as a criminal enterprise. There are many others to be sure, but he funds a not insignificant portion of the insurrection against PDT as well as the general corruption from within that has destroyed many of our institutions. This guy is a cancer on America and needs to be dealt with.
From hither and yon, we have several links about the aforementioned rot in academia, Romney looks like he's going to inflict himself on us and run for Senator in Utah (Obamaphone woman was right: "Romney?! He sucks!!") while Fauxcahontas continues to insist she's a full-blooded Cherokee, and lastly two must read pieces that give some insight into the Jewish-American political mindset, especially the last one by orthodox Rabbi and lawyer Dov Fischer. It takes a while until he gets rolling but it's quite good.
Pray for the victims in Florida. Anyway, links from around the world, across the nation and up your street. Have a better one and remain blessed.


posted by at
07:07 AM
|
Access Comments