« Tonight's ONT is Fake News!
|
Main
|
Mid-Morning Open Thread »
February 09, 2018
The Morning Report 2/9/18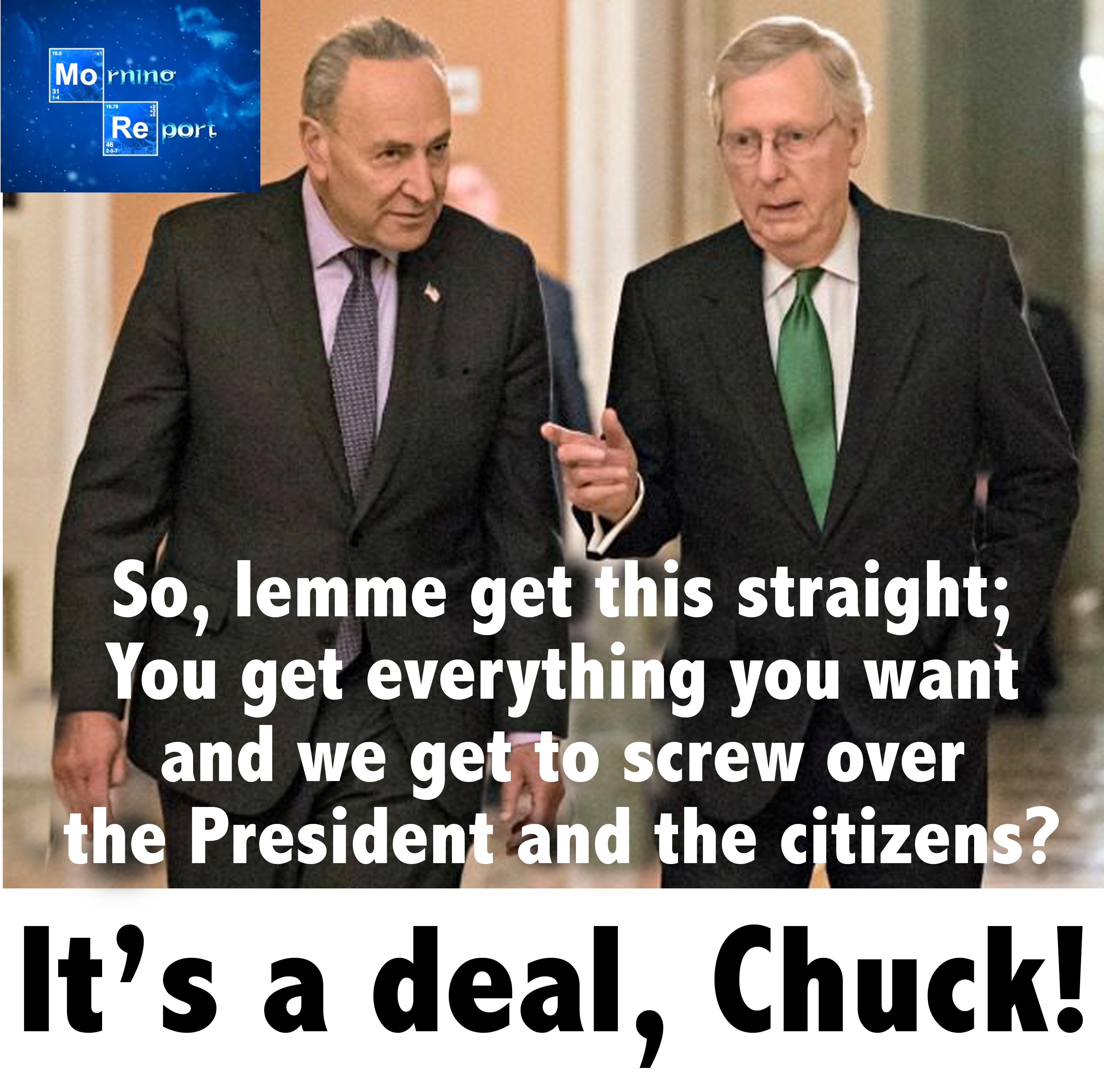 Good morning kids. The weekend is here, thank goodness. Between the wild swings in the stock market, the continuing revelations and confirmation that our government and those charged with enforcing our laws and keeping us safe are what amounts to the Tonton Macoute on the Potomac and a news media that acts as cheerleaders instead of watchdogs, I for one welcome the two-day respite to stay the hell away from the computer and get away from it all.
But our lead story perfectly illustrates why we have a Deep State - to rob us and our posterity blind in order to pay for our own destruction at their hands. Last night, the government briefly shut down as the debate over two-year budget bill went into the wee hours. The good Rand Paul (and not Luap the Lesser) showed up and did his best to focus some attention on this insanity. If you listened to Rush yesterday, you could hear the exasperation in his voice over this. The GOP since forever has been depicted as the cruel bastards who would take food out of the mouths of little brown children, throw granny off of a cliff and dump toxic waste into our water supplies because, evil! Yeah, I get that; they don't want to deal with that until after the midterms. But one also has to recognize that they too live and eat off of an ever-growing and strangulating bureaucracy.
Mr. President, you came to Washington as an outsider and vowed to drain the swamp. The forces arrayed against you in the Deep State have themselves vowed to destroy you for personal reasons and to keep their domain growing. This budget represents everything they are fighting to maintain. The money, the power, the corruption and the dissolution of America that it pays for, in the end. If you truly want to defeat them, if you truly want to drain the swamp, the only way to do this is to draw a line, in ink, on that bill with one word:

VETO
In related news, Bette Midler is a slag, suspected intern murderer Joe Scarborough ate a bit of crow, while from hither and yon CVS is voluntarily raising its minimum wage due to the positive effects of Tax Reform, American oil is booming, there is still major unrest within Iran that has been all but ignored and lastly a very disturbing report about a terror arrest in Oklahoma.
UPDATE: That last article about the terror arrest really makes my blood boil, considering that the focus of the FBI is the removal of a duly elected president from office. Abolish the friggin' FBI - before they get us all killed.
Anyway, links from around the world, across the nation and up your street. Have a better one and remain blessed.


posted by at
07:21 AM
|
Access Comments