« The House That Pocahantas Built: Come Tour the Gold-Plated Temple to Bureaucracy That King Obama Built for Princess Elizabeth Warren
|
Main
|
The Morning Report 2/9/18 »
February 08, 2018
Tonight's ONT is Fake News!
Boy, I tell you, I'm getting real tired of all the fake news out there these days.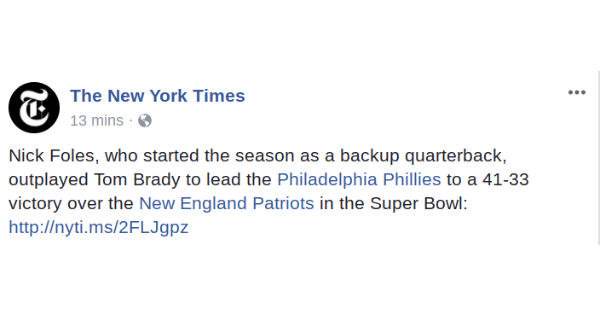 What a Feeling!
The new Deadpool movie comes out in May. As usual, they've started with a very clever and frequently hilarious marketing campaign. Their latest is pictured.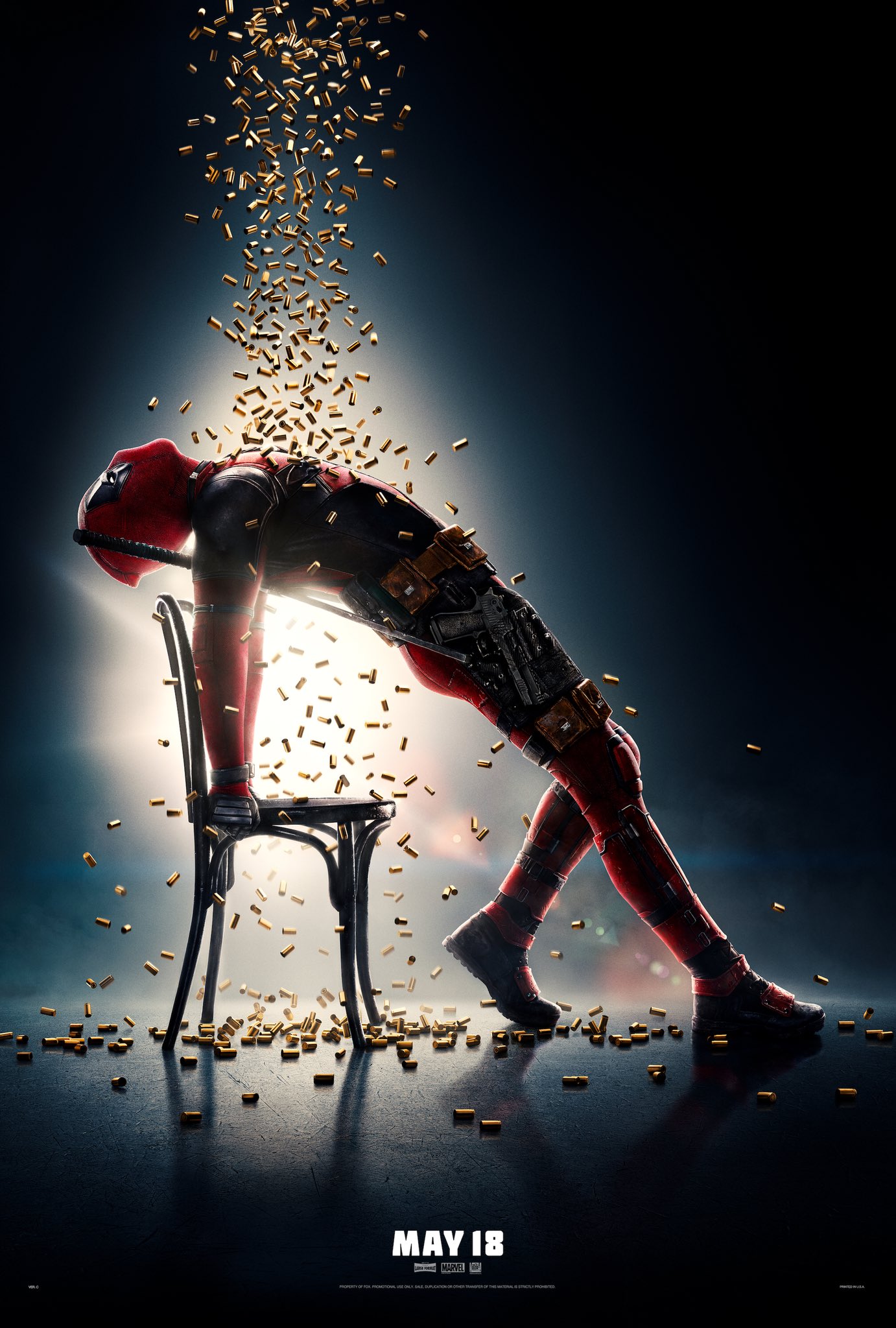 Won't You Be My Neighbor?

Mr. Roger's Neighborhood debuted 50 years ago this week. Here is a link to a tweetstorm that tells just what kind of a genuine man Fred Rogers was. Call me stupidly nostalgic if you'd like, but it seems to me that kids today would be better served by watching MRN than, say, Calliou.
Fluffyhair von Fancysuit
Calliou isn't the only awful thing to come out of Canada. There is also their execrable Prime Minister, a man Ben Shapiro described on Twitter as "if the song Imagine assumed human form and then ate a Tide pod". Seems some MPs don't think very much of him either. Listen to this clip from Parliament in Ottawa:
We got a better leader, they got a worse one. It's the ciiiiiiiiiiircle of liiiiiife. Here's a local DC Super Bowl commercial starring "Donald Trump":
I wonder if Alex Smith will do better commercials?
Speaking of Trump, the real DJT seems to treat people pretty well. Trump Leaves Note for 'Hardees Gals' in Lewisburg

Hey! You! Get Off of My Cloud
Offering many of the same performance specs as the original DroneGun – an effective drone-disabling range of 0.6 miles, immediate video-streaming interruption, and little-to-no necessary training – this is one of the best and safest ways to protect your airspace from flying robots. This one also has a few legs-up on the original DroneGun. They include a wider range of affected frequencies, optional GPS and GLONASS disruption capability, and the fact that this one is completely self-contained.
Looks pretty cool, I wonder how it works?
 the DroneGun Tactical is banned for use by private citizens in the USA
Of course. If we took the 2A seriously, as it was intended (civilians should have access to all of the same weaponry available to government), you could fight that on Constitutional grounds.

Sad Story

I stuck this on the Super Bowl thread Sunday, but I don't think many people read it. Here is an extraordinary (and ordinary, that's part of what makes it so compelling) story, 28 years in the making, about a New Orleans photo journalist meeting a former NFL player living homeless under a bridge in The Big Easy. "You ought to do a story about me. I've played in three Super Bowls." Almost 30 years later that story was written, and it is a must read. I pray for God's blessings on Jackie Wallace.

Science!
Maya civilization was much vaster than known, thousands of newly discovered structures reveal
A couple of years ago, I had the pleasure of visiting Chichen Itza, and it was awe inspiring. Gingy and I got lucky in that the guide for our little tour group was a PhD in pre-Columbian history. We asked intelligent questions and he could tell we were really interested, so he said "Stick close, I'll give you guys the tour I give to my students, not the tourist tour". It was great. If you have a chance, go. You won't regret it.
Memogate
There's a new memo out. It's heavily redacted, but worth a read: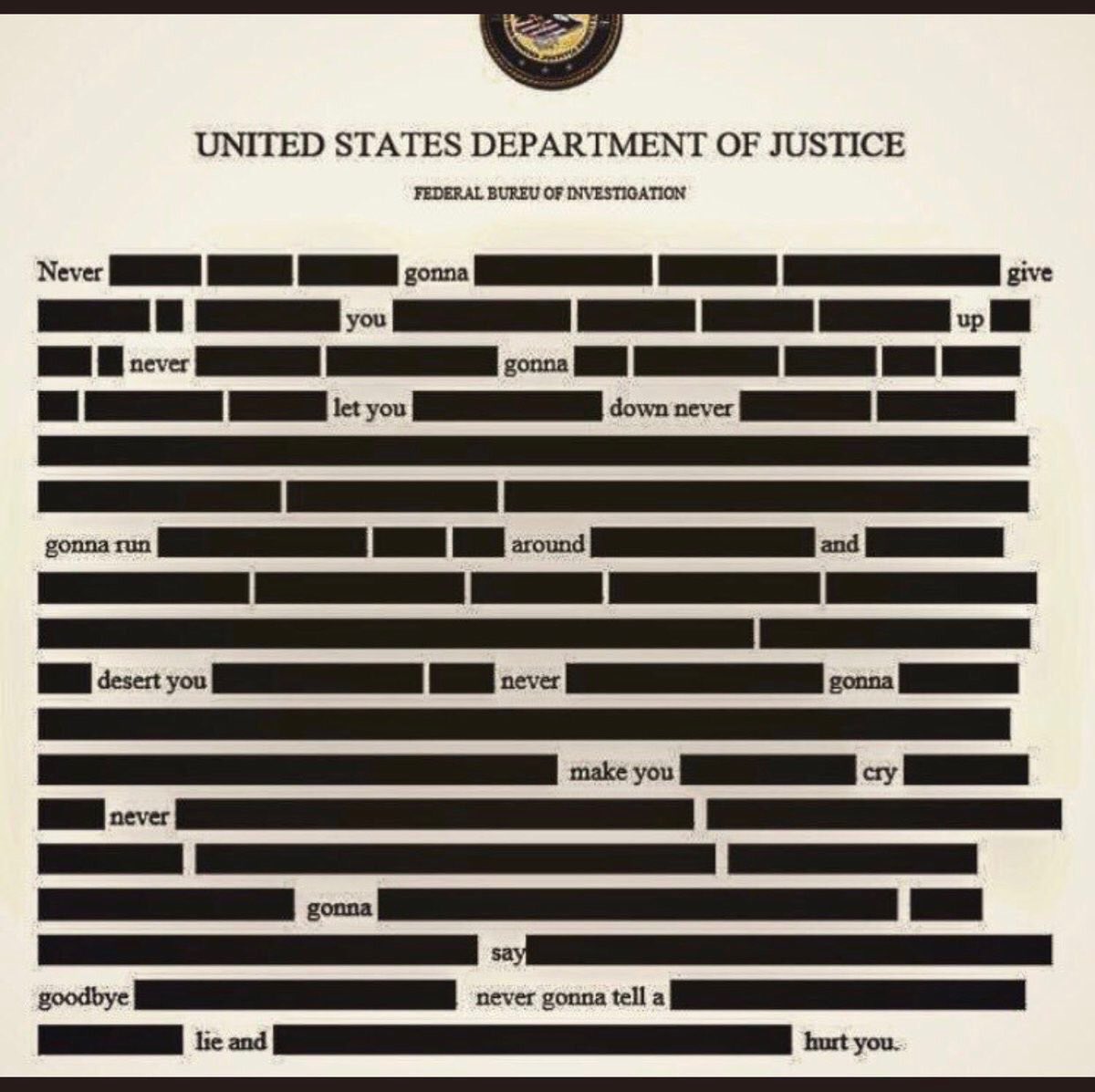 Feminism

Isn't it great when the left eats their own? Speaking of feminist/SJW/BLM types, I had in interesting experience this week at work. I was training two new people at work. Before we started, I was chatting with one of them about her background and experience. She had a finance background, and said "In fact, I have a couple of international finance deals from my previous job that I still have to wrap up this week". I joked "I hope it wasn't based on an email from a Nigerian prince who wants to move his assets into the country". We both chuckled, and then the training class began. The other new person stayed in the class for a couple of hours, but then said she had to leave early. I said OK and she left. She then proceeded to call my boss and then his boss to complain about my "horrible, offensive, blatantly racist remarks which are totally inappropriate for the workplace". Then she quit. Because I mentioned the Nigerian email scam to someone else and she overheard us. Oh-kay. I think we dodged a bullet there, I just wonder why she stayed and trained for a couple of hours if she was just going to quit?
Tonight's ONT brought to you by priorities: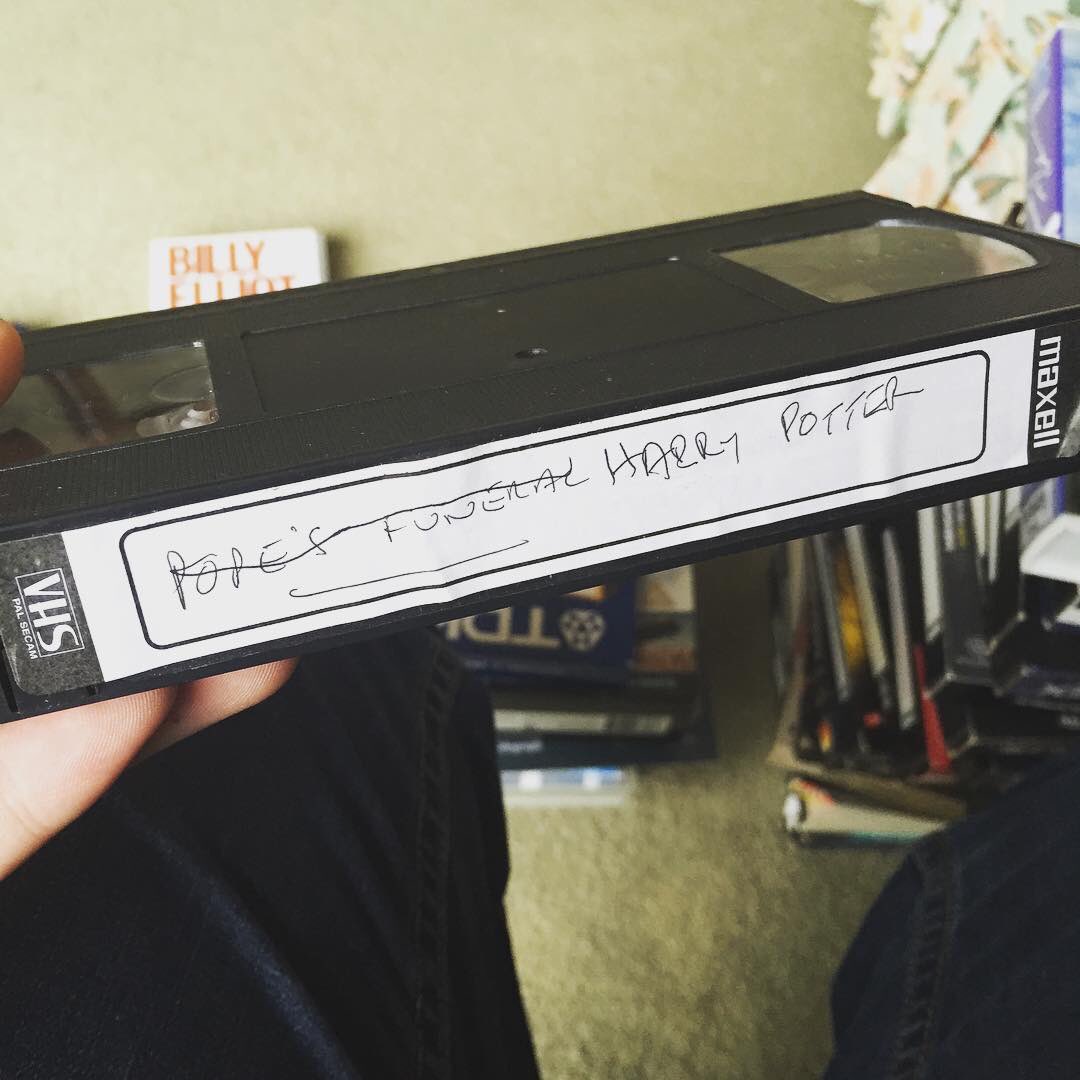 The Yahoo Group recorded porn over their wedding video.


posted by WeirdDave at
10:00 PM
|
Access Comments