« So, So Much Corroboration and Super Secret Strong Evidence We Just Don't Know About Yet
|
Main
|
The Morning Report 2/8/18 »
February 07, 2018
Wednesday Overnight Open Thread (2/7/18 )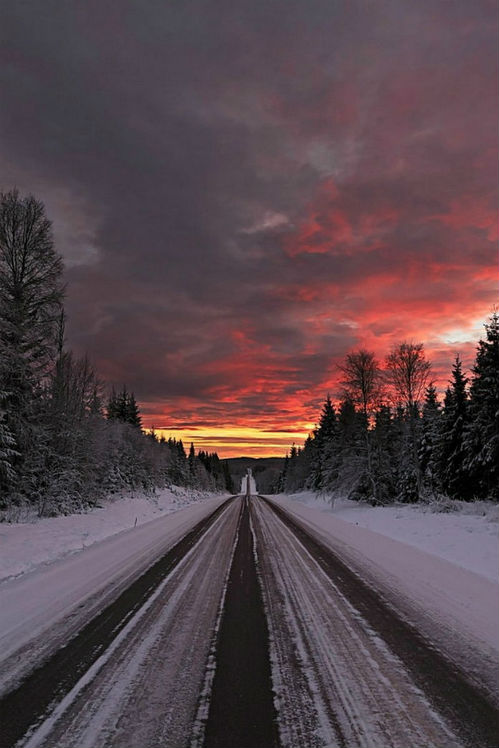 (Life is a highway)
******
Quotes of The Day
Quote I

"There are 690,000 official DACA registrants and the president sent over what amounts to be two-and-a-half times that number, to 1.8 million the difference between 690 [thousand] and 1.8 million were the people that some would say were too afraid to sign up, others would say were too lazy to get off their asses, but they didn't sign up." White House Chief of Staff, John Kelly.

Quote II

Happiness is not the absence of problems, it's the ability to deal with them." Steve Maraboli

Quote III

"This wasn't a body shot. This was a head shot. My son was shot in the left side of his head just behind his ear. A head shot is personal," Temia Hairston
It isn't often when a Quote of The Day is in the running for the Feel Good Story of The Day.

Quote IV

The answer to controversial speech has always been more speech, not less. As Vince Herron writes in the Southern California Law Review, censoring speech is "as ineffective as fighting a fire by spraying water on the tips of the flame while allowing the house to continue to burn." The fire will never cease to burn. When colleges censor certain viewpoints that are problematic, more harm than good comes from it. Silencing provoking speech does not address bigotry at the root; rather, it is pushed underground and excluded from a robust and uninhibited political discourse that could have occurred. Bhargavi Garimella
Impressive for a high school student. It is students like her that give me some hope for our great country.
*****

What is Quron and why is it a multi-million dollar company?

The food, which was developed from a fungus originally found in a soil sample collected in North Yorkshire, is a good source of protein.

Food tech companies in the US are spending billions developing meat alternatives, however Quorn, a British creation, has been in supermarkets since 1985. Its products have appealed to so-called 'flexitarians' who cut down on eating meat as a health and lifestyle choice.
*****
Mark Dice takes a look at Rep. Adam "Schiff for Brains".
*****

First they f*cked up the gamer industry. Then the comic industry and now high school musicals.

Social justice activists at a New York high school successfully shut down a production of "The Hunchback of Notre Dame" after a white student landed a lead role.

Protests of the production began when an African-American student quit Ithaca High School's musical production due to the role of Esmeralda being given to a white classmate.

"It shows you that theater wasn't made for you," the student told the Ithaca Journal. "And it shows you that, if you can't get the parts that are written for you, what parts are you going to get?"
Next: Transgendered Annie get your gun safe space.
*****

Don't have a stroke. California judge rules in favor of Christian baker being sued by SSM couple.

A California judge refused this week to order a baker to make a wedding cake for a same-sex couple, ruling that to do otherwise would be to trample on the baker's free speech rights.

Superior Court Judge David R. Lampe said in his Monday ruling that wedding cakes run to the core of the First Amendment.

"It is an artistic expression by the person making it that is to be used traditionally as a centerpiece in the celebration of a marriage. There could not be a greater form of expressive conduct," the judge wrote.
*****

Wow Dude. Do your job, eh?

Federal officials are predicting the legalization of cannabis will only occur two to three months after Bill C-45 is adopted by Parliament, in order to ensure a smooth transition to an open market for the recreational drug.

Officially, the government is still aiming to legalize cannabis by July 1. However, to achieve that target, the bill would need to be passed by May 1 at the latest, which is unlikely based on the current pace of the Senate's work.

The looming delay is set to be announced later on Tuesday when the federal ministers of Health, Justice and Public Safety appear in front of a special session of the Senate to defend their plans to lift the 95-year-old prohibition on cannabis.
*****
The ONT Musical Interlude
February 7, 1948, Born on this day, Jimmy Greenspoon, organist with Three Dog Night, who had the 1970 UK No.3 & US No.1 single 'Mama Told Me Not To Come'. He died on March 11 2015 after a long battle with cancer at the age of 67. via thisdayinmusic.com
***
February 7, 1949, Born on this day, Alan Lancaster, bassist with English group Status Quo. He left the band in 1984. Famous for the 1977 UK No.3 single 'Rockin' All Over The World' plus the Quo have scored over 50 other UK Top 75 singles since 1968. via thisdayinmusic.com
***
February 7, 1969, Doors singer Jim Morrison was arrested for drunk driving and driving with no license in Los Angeles, California. via thisdayinmusic.com
*****
We've all been to a restaurant or a store where some little bastard misbehaving child is present. There may be fewer of them.

Some couples and individuals are trying to save the next generation from potential climate change disaster by forgoing reproduction altogether.

A dozen people aged 18 to 43, either raising children or considering having some, are deciding that the future is too uncertain, or certainly too grim, to bring new life into the world as floods, wildfires and extreme weather grow worse with a warming climate, The New York Times reports.
If they are that stupid they don't need to reproduce.
*****

The NFL has seen its ratings sink. The National Anthem controversy certainly has contributed to it. But are injuries more specifically concussions contributing to the decline of the NFL? Every concussion in the NFL this year.
*****

"The problem with socialism is that you eventually run out of other people's money."

Michael Tubbs, the 26-year-old mayor of Stockton, California, thinks handing out $6,000 a year to low-income residents (with no strings attached) is the way to lift people out of poverty.

"Stockton is absolutely Ground Zero for a lot of the issues we're facing as a nation," Tubbs told CBS San Francisco (video below). "Ideally, I would like to serve 100 families for 18 months at $500 a month."
*****

It sounds like an awesome line up of musicians. I'm a Zappa fan. But are you interested in a zombie tour?

Producers of the upcoming Frank Zappa-themed hologram tour have announced a list of musicians who will take part. Several artists, including Adrian Belew and Dweezil Zappa, distanced themselves from the project last year.

An official press release from Eyellusion said the house band would include "longtime and legendary" players Ray White, Mike Keneally, Scott Thunes, Robert Martin and Joe 'Vaultmeister' Travers, with guests Steve Vai, Vinnie Colaiuta, Warren Cuccurullo, Ian Underwood, Napoleon Murphy Brock, Arthur Barrow, Ed Mann and others.
*****

You're the reason why we can't have nice things. Genius Award Winner.
*****
Well this is certainly embarrassing. And we have a large qualifying class for tonight's Genius Award Winner.

Armed police were sent to an Aberdeenshire farm after a farmer checking his livestock thought he spotted a tiger in his cow shed.

Bruce Grubb, 24, called the police, fearing the predator would attack his pregnant cows, but became suspicious when it failed to move during a 45-minute stand-off.

After driving towards it in his truck he realised he was looking at a large cuddly toy.
*****
The NFL has been under fire for the past two years. However, The ONT will give credit where credit is due. Tonight's Feel Good Story of The Day.

Jon Dorenbos didn't play football this season but he will be receiving a Super Bowl ring.

Long-snapper Jon Dorenbos, who played for the Eagles for 11 seasons, was traded to the New Orleans Saints in August. The physical required for the trade revealed an aortic aneurysm that required immediate surgery and ended Dorenbos' football career at age 37.

Dorenbos said he looks at the trade as divine intervention.
*****
Tonight's ONT has been brought to you by Remedial Shop Class.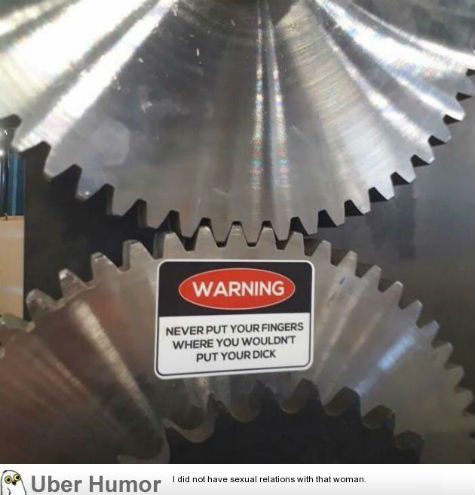 Notice: Posted with permission by AceCorp, LLC. Blah, blah, blah. Warning. Blah, blah, blah and blah.

posted by Misanthropic Humanitarian at
09:56 PM
|
Access Comments