« Sunday Overnight Open Thread (2/4/18 )
|
Main
|
Mid-Morning Open Thread »
February 05, 2018
The Morning Report 2/5/18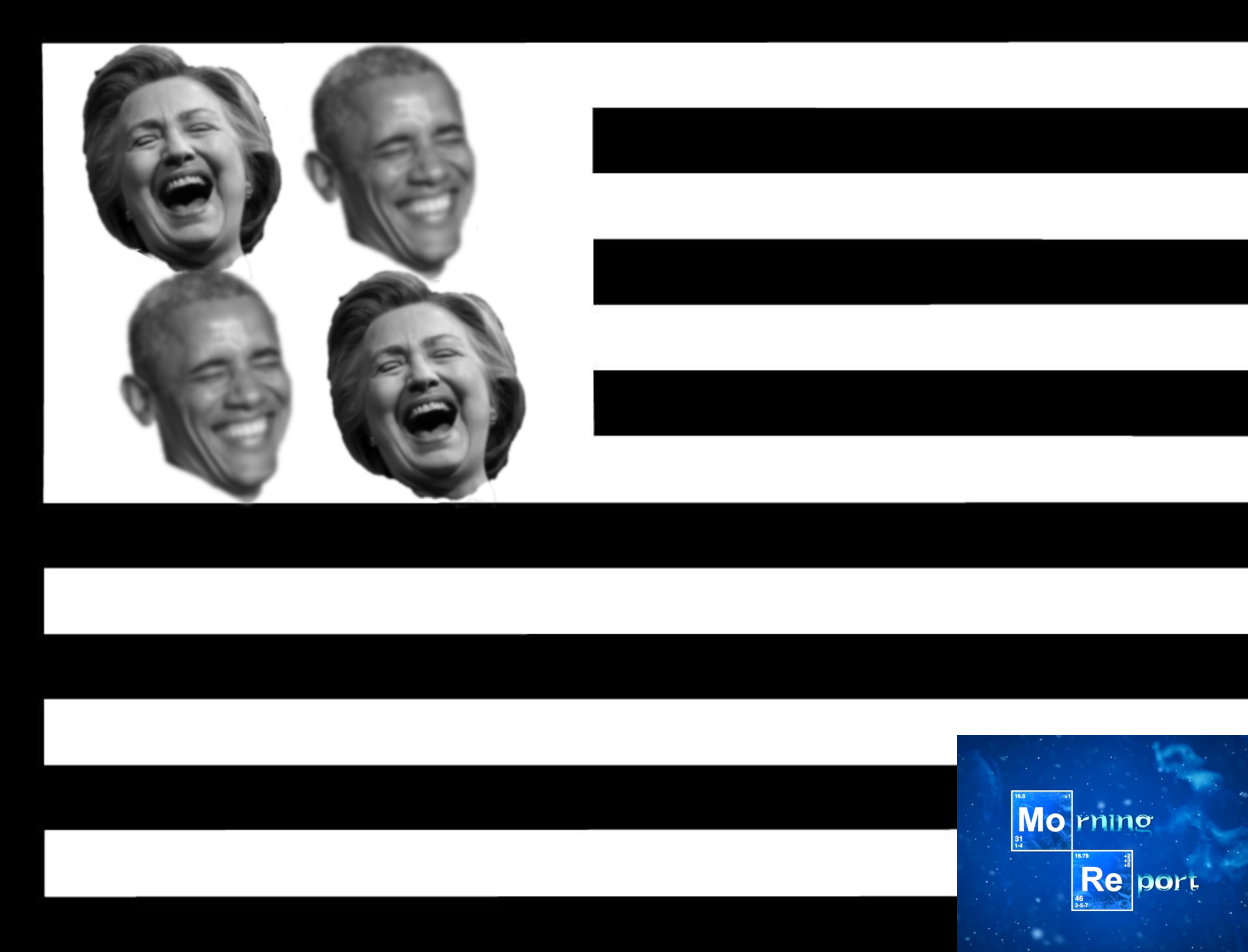 Good morning kids. Start of another week and the top story remains the FISA memo, its release, political fallout and implications. The Democrat-Media complex continues convulsing in paroxysms of denial, obfuscation and attack in all directions as what we have long surmised about how those in the Democrat Leftist movement have subverted our law enforcement and national security infrastructure and perverted justice to advance their own personal and political ends is now laid bare for the entire world to see.
There are a few links dealing with what all of this means in the near term. This memo is only the very tip of a vast iceberg of state-sponsored crime and political corruption with Obama and the Clintons at its heart. Also, since Mueller's findings and the scalps he he has claimed are clearly the fruit from his poisoned tree, how much longer can he and his shit-show go on? And, in case anyone didn't know or didn't remember, the FBI has always been a weaponized bureaucracy that for years has been at the beckon call of the Clintons, so really none of what we are witnessing today vis a vis Comey, Mueller, Rosenstein, McCabe, Strzok et al should come as a surprise. Look, I'm getting kind of sick and tired of writing the same thing over and over again, day after day about this subject. But it is what it is.
Meanwhile, gone from the headlines but certainly not forgotten is the immigration issue. It certainly looks as if the Democrats are not going to force the issue as the deadline for yet another government shutdown-showdown approaches. And yet John McCain, who seemingly has the same doctors as the perpetually-dying Hyman Roth, has mustered the strength to team up with Chris Coons to foist some sort of DACA bill on the Senate. But it's bipartisan! Yay! In light of this, as well as the aforementioned Deep State Coup, I give you a pull quote from our last link:
The right way to view the Democrats is that they are the running dogs of the Left. And so there's no mistake of what I mean, a 'running dog' is a literal translation from Chinese to mean lackey or lapdog, an unprincipled person who helps or flatters a person more powerful, often evil. In Chinese, no idiomatic expression is more demeaning than the term 'running dogs.'

Given the state of the Democratic Party, wouldn't it be nice if Republican candidates ended their speeches and echoed Cato by saying, "The Democratic Party must be destroyed?" Of course, it is not necessary to actually say such a thing... but the sentiment that "The Democratic Party must be destroyed" should be etched in the heart and mind of any Republican seeking office. Republicans who strive to 'work with' Democrats on an ongoing basis are on a fool's errand. They clearly do not understand the nature of their enemy they're dealing with.
In other news, we've had three fatal Amtrak crashes in the past seven weeks while Chuck Schemer continues to play politics with the Presidents FRA nominee. Not that an administrator is necessarily going to turn our crumbling railways into a Shinkansen overnight all by himself (nor perhaps should he, but that's another story) but the railroads are a vital commercial artery and as such need to be in top shape. But, let's let people die in order to gain political advantage; it's the Democrat Party way.
From hither and yon, the Palestinians are pigs or more accurately squealing like stuck pigs, Despite the Dow taking a 600+ point dump on Friday, the economy continues to roar with a very positive jobs report from January, the new Fed chief is set to take the reins, Jimmy Kimmel opens his cake hole and proves that more and more Americans are shunning celebrities, the Superbowl was all but ignored (congrats to the Eagles, I guess), and some thoughts by the great colonel Allen West on the FISA memo vis a vis Black History month juxtaposed with a piece on why the NAACP has long ago been morphed into a hardcore Leftist front group poisoning the body politic.
Anyway, links from around the world, across the nation and up your street. Have a better one and remain blessed.