« Super Bowl 2nd Half Thread
|
Main
|
The Morning Report 2/5/18 »
February 04, 2018
Sunday Overnight Open Thread (2/4/18 )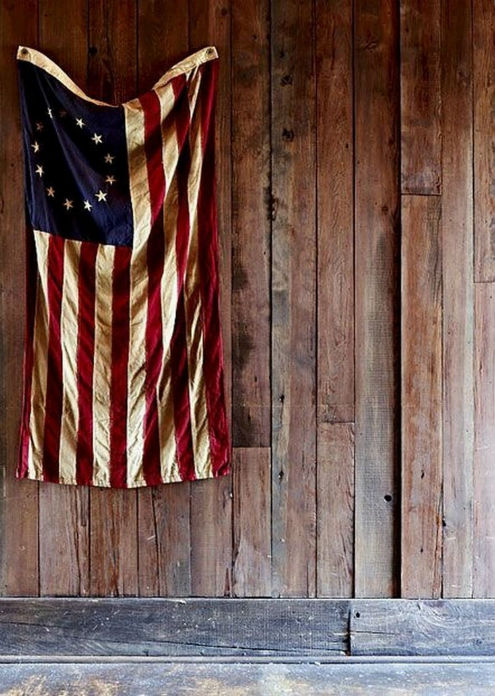 *****
Quotes of The Day
Quote I

"And to all the Dreamers watching tonight, let me be clear: Ustedes son parte de nuestra historia. Vamos a luchar por ustedes y no nos vamos alejar. (You are a part of our story. We will fight for you. We will not walk away.) America, we carry that story on our shoulders," Rep. Joseph P. Kennedy III (D-MA)

What does P stand for, Pissant?

Quote II

As I said to Tucker the other night, there's no evidence of Russian government interference with the 2016 election, but there's plenty of evidence of US government interference with the 2016 election. The latter ought to be far more disturbing. All foreign governments can be expected to pursue their national interests as they see fit. That the most powerful forces within your own government decide to subvert the election result is far more bizarre, and far graver. Mark Steyn

Quote III

That last item is a marketing mistake. How do you market yourself as a national pastime when you allow -- and encourage -- players to protest the flag and the national anthem that pays tribute to that flag? Don Surber
*****

The Left is fighting for the hearts and minds of youngsters. Why worry about the 3 Rs when you can push social justice causes.

For decades, the public schools of Edina, Minnesota, were the gold standard among the state's school districts. Edina is an upscale suburb of Minneapolis, but virtually overnight, its reputation has changed. Academic rigor is unraveling, high school reading and math test scores are sliding, and students increasingly fear bullying and persecution.

The shift began in 2013, when Edina school leaders adopted the "All for All" strategic plan—a sweeping initiative that reordered the district's mission from academic excellence for all students to "racial equity."
*****
As the father of three daughters I have always been protective of them. And had they ever been molested by Dr. Lawrence G. Nassar I would have been livid and wanted revenge.

Fathers seeking revenge is understandable. But judges are suppose to be cool, calm and collected.

"Our Constitution does not allow for cruel and unusual punishment. If it did, I have to say, I might allow what he did to all of these beautiful souls—these young women in their childhood—I would allow someone or many people to do to him what he did to others."
*****

NSFW The Rageaholic: Spite of the Union: A Rant. Sure the State of The Union Address was nearly a week ago, still worth a peak.
*****

Speaking of prison Know your prison tattoos.
There may be a quiz on this at the end of tonight's ONT.
*****

How long has mankind had booze? Thousands of years? Millions of years? A serious question for all the "settled science scientists", if we can't decide if booze is good or bad for man how the f*ck can you predict climate?
*****

Do you need proof that liberals are knee-jerk reactionaries?
Feelings nothing more than feelings.
*****
The ONT Musical Interlude
February 4, 1965, The Righteous Brothers were at No.1 on the UK singles chart with the Phil Spector song 'You've Lost That Lovin' Feelin'. Also a US No.1 at the same time. In 1999 the PRS announced that it was the most played song of the 20th Century. via thisdayinmusic.com
February 4, 1983, Karen Carpenter died aged 32 of a cardiac arrest at her parent's house in Downey, California; the coroner's report gave the cause of death of imbalances associated with anorexia nervosa. The Carpenters 1970 album Close to You, featured two hit singles: '(They Long to Be) Close to You' and 'We've Only Just Begun.' They peaked at No.1 and No.2, on the US chart. In 1975 - in Playboy's annual opinion poll; its readers voted Karen Carpenter the Best Rock Drummer of the year. via thisdayinmusic.com
*****
Are you tired of where you live? Would you like to move? For $1.25 and some elbow grease you can have a home in Italy.

On the island of Sardinia, more and more residents have been leaving the tiny town of Ollolai. Over the course of the last 50 years, the population has dwindled from 2,250 people to 1,300, according to the Independent.

So as a means of preventing the village from turning into a ghost town, the local government is selling the empty houses for $1.25 – less than the price of a cappuccino.
If I were a younger Cob I might have done it.
*****
Getting picked up for drunk driving is not smart. Showing up for the DWI Impact Panel drunk? Well, that's just a Genius Award Winner.
*****
I think it it safe to say we all know someone or have lost someone to cancer. Tonight's Feel Good Story of The Day.
*****
Tonight's ONT has been brought to you by Family Planning Bumper-stickers.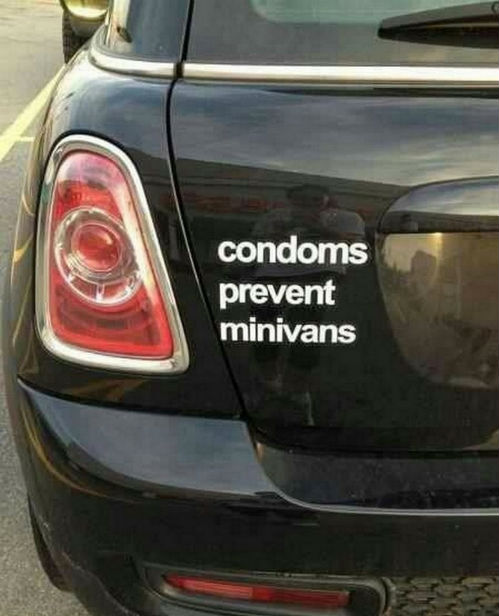 Notice: Posted with permission by AceCorp, LLC. This is not a quiz. Had this actually been a quiz we probably would have all failed.
Weekly commenter stats for week of 2/4/2018
Top 10 commenters:
1 [822 comments] 'Insomniac' [115.41 posts/day]
2 [734 comments] 'Monk'
3 [543 comments] 'Your Decidedly Devious Uncle Palpatine, 501st Kremlin Jewbot Gvardii'
4 [482 comments] 'rickb223'
5 [464 comments] 'Christopher R Taylor'
6 [445 comments] 'JackStraw '
7 [401 comments] 'Miklos, just Miklos'
8 [384 comments] 'Slapweasel, (Cold1), (T)'
9 [383 comments] 'willow'
10 [375 comments] 'MISHBOT'
Top 10 sockpuppeteers:
1 [298 names] 'Miklos, just Miklos' [41.84 unique names/day]
2 [63 names] 'Duncanthrax'
3 [60 names] 'sofa saver'
4 [57 names] 'Adirondack Patriot'
5 [45 names] 'davidt'
6 [41 names] 'Hands'
7 [39 names] 'Notorious BotFD'
8 [35 names] 'Cuthbert the Witless'
9 [34 names] 'bicentennialguy'
10 [30 names] 'DOJ OIG'


posted by Misanthropic Humanitarian at
10:20 PM
|
Access Comments