« Something Different-A Knife Thread [Hosted by: Jake Holenhead]
|
Main
|
AoSHQ Super Bowl Thread »
February 04, 2018
Food Thread: Oeuf, Measurements Are Tough. Ei Think I Will Huevo Goodbye To Perfect Recipes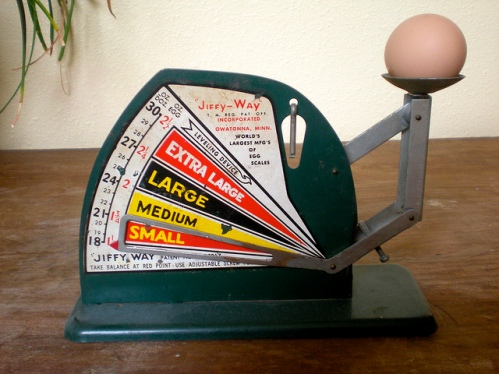 I just made a recipe that called for "six large eggs." Who buys large eggs? I buy jumbo eggs, because I am a red-blooded American and tiny little large eggs are for effete foreigners like Frenchmen. No self-respecting American would ever buy large eggs. In fact, I check the containers before I buy eggs just to make sure that nobody has sneaked a pipsqueak egg into my dozen jumbos.
The standard for eggs is two ounces for a large and two and a half ounces for jumbos. That's quite a spread -- 25%. For that recipe -- flourless chocolate cake if you are curious -- I threw caution to the wind and used six jumbos, and it was fantastic (thank you Bluebell!). It did take longer to bake than the recipe suggested, which makes sense because there was significantly more liquid in the batter.
Anyway, the point is that measurements are of necessity rather rough, and it is the rare recipe indeed that specifies precisely what size egg and what kind of salt (Kosher? Which kind? Iodized?) and how packed the brown sugar needs to be (that's a particularly stupid one), and exactly what the hell they mean by a "large onion," or "the juice of one lemon.". With a little experience it is a manageable issue, and the variation in ingredients usually isn't a big deal. But sometimes it is, and that is why measuring by weight is often the best way to cook. If the recipe had called for 12 ounces of eggs that would have been easy to manage. And two ounces of lemon juice is certainly more precise than juicing one tiny winter lemon and hoping that it's the same yield as the recipe writer's monstrous late-summer lemon that has about a gallon of juice in it!
So what is your cooking measurement pet peeve? I have already mentioned mine, but I am sure that there are lots of them that gall you....
******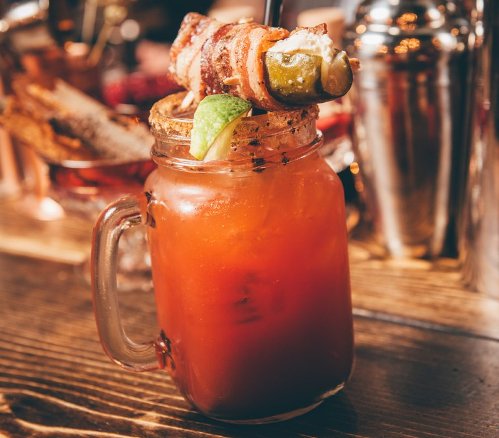 Ignoring the uncomfortable detail that this drink comes from America's Hat, it sounds interesting. Clamato on its own is unspeakably vile, but mixed with a bunch of stuff and some booze I am sure that it is palatable. It Came, It Quenched, It Conquered Canada: The Caesar. This does remind me of the fun and odd Bloody Marys that I have had in New Orleans and Charleston. Not the clam juice part (yuck), but the fun garnishes.

******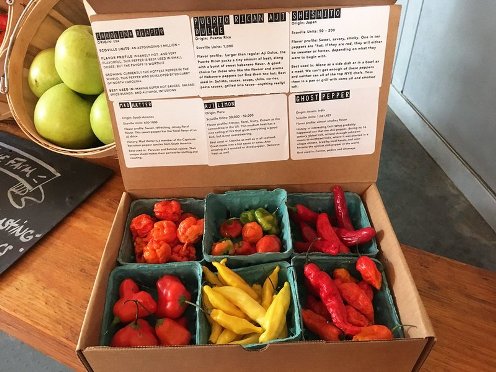 I like spicy food, and occasionally I will eat roaring hot stuff because it makes sense. For instance, I have mentioned a great Chinese dish called Lamb with Cumin, which at my favorite Chinese restaurant is just insanely, mouth-burning hot. But it tastes great, and I think it would be diminished if they cut back on the peppers. Get the World's Hottest Peppers Mailed to You Every Month From This Subscription Service sounds like fun, for about three seconds. And then what are you going to do with all of those peppers? I don't want to eat really hot food every day. I like variety, and that means a respite from insanely bold flavors. Hell, one of my favorite dishes is a nicely composed salad, and they certainly aren't blowing the top of my head off with intense flavors.

******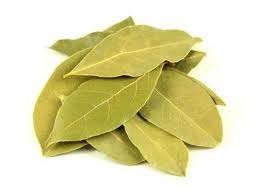 I just made an Oakland style barbecue sauce, and it called for two bay leaves, which was about one and a half too many. It's a strong and distinctive flavor, and too many recipes call for it almost reflexively. I don't know why, but I don't like it. Not as bad as the cinnamon in the chicken from a few weeks ago, but still discordant. Anyone know where I can get anti-bay?

******
This is way too busy a recipe for most nights, but it is quite good. Just read through it before you attempt it; there are unnecessary steps that can be modified, because duh...it's from
Ina Garten.
Roasted Potato Leek Soup
Ingredients
• 2 pounds Yukon gold potatoes, peeled and cut into 3/4-inch chunks
• 4 cups chopped leeks, white and light green parts, cleaned of all sand (4 leeks)
• 1/4 cup good olive oil
• Kosher salt and freshly ground black pepper
• 3 cups baby arugula, lightly packed
• 1/2 cup dry white wine, plus extra for serving
• 6 to 7 cups chicken stock, preferably homemade
• 3/4 cup heavy cream
• 8 ounces creme fraiche
• 1/4 cup freshly grated Parmesan, plus extra for garnish
• Crispy Shallots, recipe follows, optional
Directions
Preheat the oven to 400 degrees F.
Combine the potatoes and leeks on a sheet pan in a single layer. Add the olive oil, 1 teaspoon salt, and 1/2 teaspoon pepper and toss to coat the vegetables evenly. Roast for 40 to 45 minutes, turning them with a spatula a few times during cooking, until very tender. Add the arugula and toss to combine. Roast for 4 to 5 more minutes, until the arugula is wilted. Remove the pan from the oven and place over 2 burners. Stir in the wine and 1 cup of the chicken stock and cook over low heat, scraping up any crispy roasted bits sticking to the pan.
In batches, transfer the roasted vegetables to a food processor fitted with the steel blade, adding the pan liquid and about 5 cups of the chicken stock to make a puree. Pour the puree into a large pot or Dutch oven. Continue to puree the vegetables in batches until they're all done and combined in the large pot. Add enough of the remaining 1 to 2 cups of stock to make a thick soup. Add the cream, creme fraiche, 2 teaspoons salt, and 1 teaspoon pepper and check the seasonings.
When ready to serve, reheat the soup gently and whisk in 2 tablespoons white wine and 1/4 cup of Parmesan. Serve hot with an extra grating of Parmesan and crispy shallots, if using.
Crispy Shallots:
• 1 1/2 cups olive oil or vegetable oil
• 3 tablespoons unsalted butter
• 5 to 6 shallots, peeled and sliced into thin rings
Heat the oil and butter in a saucepan over medium-low heat until it reaches 220 degrees F on a candy thermometer.
Reduce the heat to low, add the shallots, and cook for 30 to 40 minutes, until they are a rich golden brown. The temperature should stay below 260 degrees F. Stir the shallots occasionally to make sure they brown evenly. Remove them from the oil with a slotted spoon, drain well, and spread out to cool on paper towels. Once they have dried and crisped, they can be stored at room temperature, covered, for several days.
******
Food and cooking tips, flourless chocolate cake, Perfectly marbled prime NY strips, crispy roasted potatoes and other goodies with impressive girth:
cbd dot aoshq at gmail dot com
&topic=world_news">

posted by CBD at
04:00 PM
|
Access Comments