« Ace of Spades Pet Thread
|
Main
|
Saturday Overnight Open Thread (2/3/18 ) »
February 03, 2018
Saturday Evening Movie Thread 12-03-2018 [Hosted By: TheJamesMadison]
Actors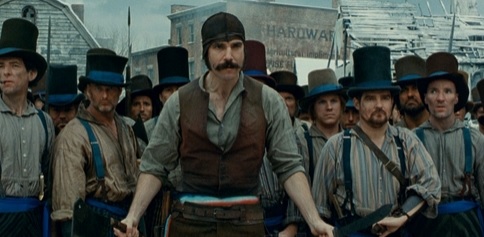 Pretty frequently, people request a thread on actors. I've resisted because I largely don't care about them. They don't excite me in any way. One's presence in a movie doesn't make me more or less likely to want to watch it, so tied up with directors I am that I feel that actors don't provide much of a creative force when it comes to the complete picture of a movie's story. That's not to say that they provide nothing, but when weighed against the contributions of writers and directors, actors feel like smaller pieces of a much large puzzle. A great actor giving a great performance in a terrible role in a terrible picture is not going to save the movie. Conversely, you could say that a terrible actor in a great role in an otherwise great movie can sink it, an argument to which I would largely agree, but that's not an argument for actors being key to films, just that they can't be terrible. (Strawman alert, by the way. Hit me with better arguments than that and prove me wrong, please.)
Quick personal story: My mother called me a couple of weeks ago to talk about The Phantom Thread. She had coincidentally been in London when they were filming the movie and had seen a bit of the filming process, which she described as tedious and slow. Anyway, that experience heightened her awareness of the film and drove her to see it in theaters. One thing she mentioned was a certain amount of dismay at Daniel Day Lewis retiring from acting, to which I responded with a curt "I couldn't care less." Day Lewis has been great in some movies (I love his Bill the Butcher in Gangs of New York in particular), but I don't see him as indispensable to the film world as someone like Martin Scorsese is.
With my grousing out of the way, though, let's talk about some actors, giving enough of a twist so that I can actually write about it.
Actors…or Stars?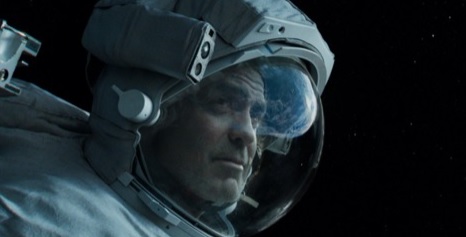 There are those people who enjoy the craft of creating the mannerisms, voice, and "being" of another person, and then performing with that creation in front of an audience. There are also those people who want fame, don't care about creating characters, and look good in front of a camera. There's surely a lot of overlap between the two groups, but I think that those are two decent definitions that highlight the differences between a "pure" actor and a "pure" star. In terms of the actor, it seems like the aforementioned Daniel Day Lewis would be a good example while for the latter George Clooney would probably fit pretty well.
Different movies require different types of people to populate the roles. Marvel movies do pretty well with Robert Downey Junior who might lean closer to the star side of the spectrum being a smarmy version of himself as Tony Stark. On the other side, it'd be hard to image a pure star populating the role of Rodrigo Mendoza in The Mission, so pre-not caring at all Robert De Niro was a good choice. The role of Rick in Casablanca, at least as played by Humphrey Bogart, seems to exist somewhere in the middle. Rick is definitely all Bogart, but there are tender moments in the film that betray a talent in Bogart that one might not expect from a pure star.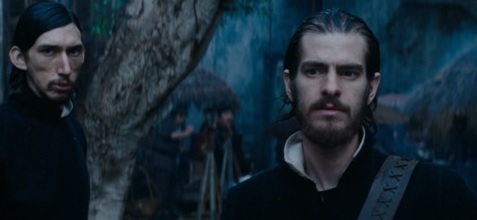 I get the impression that most stars imagine themselves to be real actors on a certain level. Sometimes that manifests with someone like Andrew Garfield who rose pretty quickly to star status with his Spider-Man movies, but once that well dried up, he immediately worked with Mel Gibson in Hacksaw Ridge giving a wonderful performance as Desmond Doss and in Silence under Martin Scorsese as Father Rodrigues, another great job. On a certain level, Garfield feels like an actor who got a star role, and then used that clout to get even better acting jobs.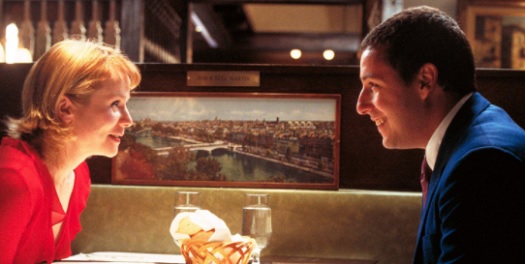 And then you have the stars who try to act. We can all imagine examples. Adam Sandler has made some genuinely good movies like Punch Drunk Love and Funny People, but those were creations of stronger creative minds than him (Paul Thomas Anderson for the former and Judd Apatow for the latter), and his roles were directions of who he is and not an embodiment of another person. Outside of strong direction that pretty much keeps him in a very familiar box, Sandler is just a grab bag of weird voices. His taking the roles in those two movies may indicate that he saw himself as an actor on some level at some point, but it's pretty obvious that he's given up on that idea completely now.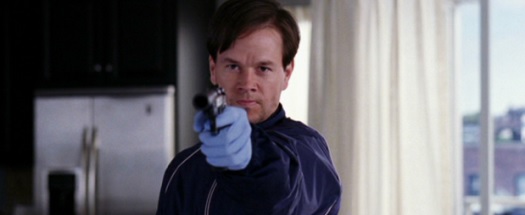 Mark Wahlberg is another one who seems to have a very limited range, but because he's got some kind of compelling screen presence (I guess), he keeps getting big roles in big pictures. The most prominent example of Wahlberg trying to break out of his comfort zone of tough guy was in The Happening, the movie M. Night Shyamalan made in the middle of his creative freefall, and the performance is laughable. However, he was the only actor from The Departed nominated for an Oscar. Wait…what? Yes, Leo wasn't nominated, nor were Jack Nicholson or Matt Damon, but Marky Mark was. Why is that? Because Martin Scorsese knew how to channel Wahlberg's personality into the wildly compelling Sergeant Dignam.
Am I undermining my point when I bring up two examples of "actors" who can't act and are essentially just movie stars but also bring up some quality performances from them? I think not. In fact, I think I bolster my argument that actors aren't that important to a film in relation to the relative importance of someone like a director. Both Adam Sandler and Mark Wahlberg have given very good performances, but it took great (and in the case of Apatow, pretty good) directors to draw that out. Hell, Sharon Stone gave a good performance for Scorsese in Casino.

Enough of That
So, I meant to just list some actors and I turned it into another soapbox. Great.
Anyway, do you see a difference between stars and actors? Do you prefer one type over the other? What are your favorite performances?

Movies of Today
Opening in Theaters:
Winchester
A Fantastic Woman
Bilal: A New Breed of Hero
Next in my Netflix Queue:
Queen Margot
Movies I Saw This Week:
Enter the Void (Netflix Rating 1/5 | Quality Rating 0.5/4) Poster blurb: "Uses the same 4 or 5 tricks endlessly and numbingly for 160 minutes to pretty much no point." [Netflix DVD]
Kingsman: The Golden Circle (Netflix Rating 4/5 | Quality Rating 3/4) "Your mileage may vary, but I found the anarchic and overindulgent spirit kind of infectious." [Redbox]
Night of the Living Dead (Netflix Rating 4/5 | Quality Rating 3/4) "More important as a cultural touchstone than an actual movie, but the movie itself is tense and well assembled." [Amazon Prime]
The Bourne Identity (Netflix Rating 4/5 | Quality Rating 3/4) [Rewatch] "Solid intro to the world of Bourne, with perhaps a bit too little focus." [Personal Collection]
Trouble with the Curve (Netflix Rating 3/5 | Quality Rating 2.5/4) "Charming leads help, but ultimately it's a little too easy and predictable." [Netflix Instant]
Tinker Tailor Soldier Spy (Netflix Rating 5/5 | Quality Rating 4/4) "The BBC version is a slow build, but the time we take with the characters makes them much clearer than any other adaptation, enhancing the emotional kick at the end." [Youtube]
The Phantom Thread Guest Poster Blurb from Momma TJM: "ummmmm..." [Theater]

Contact
Email any suggestions or questions to thejamesmadison.aos at symbol gmail dot com.
I've also archived all the old posts here, by request. I'll add new posts a week after they originally post at the HQ.

posted by OregonMuse at
08:20 PM
|
Access Comments