« Motivation Thread: The Little Things Add Up To Big Things [Warden]
|
Main
|
The Morning Report 1/25/18 »
January 24, 2018
Wednesday Overnight Open Thread (1/24/18 )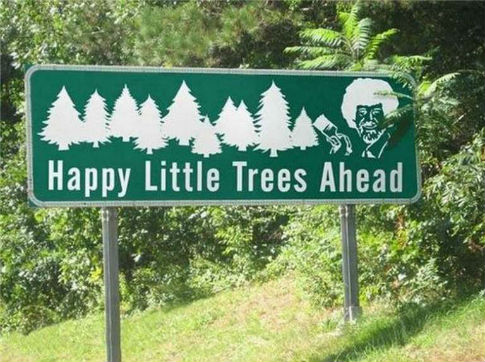 (No mistakes here, just happy accidents at The ONT :) )
***
Quotes of The Day

Quote I

"I am a lifelong journalist with ink in my veins. And for all my criticism of the media's errors and excesses, I have always believed in the mission of aggressive reporting and holding politicians accountable. But the past two years have radicalized me. I am increasingly troubled by how many of my colleagues have decided to abandon any semblance of fairness out of a conviction that they must save the country from Trump." Howard Kurtz

And that's just the Faculty Lounge "Conservatives".

Quote II

Nationalism trumps democratism.

Recall. Donald Trump was not elected because he promised to make America more democratic, but to "make America great again." Patrick J. Buchanan

Quote III

Before, every morning, I was afraid to discover a guy hanging in his cell. You know what I'm dreading today? To be slaughtered, stripped, stabbed in the back. In the name of Islam and ISIS. Every day, on my way to work, this fear gnaws at my belly." 'Bernard,' a French prison guard.

Quote IV

"Not only has he been embarrassed today with his political ineptitude, [but] now Chuck Schumer is just flat-out lying. So, Chuck, I suggest you get a better strategy team and you get your facts straight. Don't put words in my mouth unless you're willing to come on the show — we've invited you — and defend them." Laura Ingraham

Finally, someone calling some one a liar instead of this polite 'misspoke' bullshit.
***
While you were installing shelving, the shelf falls and hits you. The air becomes blue with cursing and swearing. It helps. Why?

The results could best be summarized by the phrase "Maladaptive, my ass!" It turned out that, when they were swearing, the intrepid volunteers could keep their hands in the water nearly 50 percent longer as when they used their non-cursing, table-based adjectives. Not only that, while they were swearing the volunteers' heart rates went up and their perception of pain went down. In other words, the volunteers experienced less pain while swearing. It's an easy experiment to try for yourself at home, or at a party if you have the right kind of friends. All you need is a bowl of ice water and a stopwatch. So why wasn't this experiment done soon after the invention of the ice cube?
***
The Green Energy business has cost the American Taxpayer a shit-ton of money over the past few years.

Now they have the balls to bitch about tariffs on imported solar equipment and parts.

President Donald Trump dealt his biggest blow to the renewable energy industry yet.

On Monday, Trump approved duties of as much as 30 percent on solar equipment made outside the U.S., a move that threatens to handicap a $28 billion industry that relies on parts made abroad for 80 percent of its supply.

The ONT has a solution, but you will have to deal with a number of alphabet agencies such as but not limited to: The EPA, OSHA, IRS, and that's just on the Federal level. Bring in the state agencies as well. Make the parts here.
***
It is a shame that American educational institutions do not encourage critical thinking. Because if they did perhaps the American public wouldn't be subjected to algorithms doing the criminal justice systems work.

Caution is indeed warranted, according to Julia Dressel and Hany Farid from Dartmouth College. In a new study, they have shown that COMPAS is no better at predicting an individual's risk of recidivism than random volunteers recruited from the internet.
***

Paul Joseph Watson The War On Men. Of course it is NSFW.
***
It's funny that Mrs. Mis. Hum. and I were discussing the length of days before I came upon the following link. We had noted the afternoons seem to be picking up length but not so much the mornings. Do you judge winter over by daylight or by the calendar?
***
The ONT Musical Interlude
January 24, 2005, Country singer Lynn Anderson was arrested for shoplifting after being caught stealing a Harry Potter DVD from a New Mexico supermarket and punching a police officer during her arrest. The 57 year-old had the 1970 Top 5 hit 'Rose Garden' via thisdayinmusic.com
***
January 24, 1941, Born on this day, Neil Diamond, singer, songwriter. Had the 1970 US No.1 & UK No.3 single 'Cracklin' Rose' plus over 30 other US & 10 UK Top 40 singles. Wrote 'I'm A Believer', the No.1 for The Monkees. Many acts from Elvis Presley, Lulu and Deep Purple have all covered his songs. With his 2008 album 'Home Before Dark' Diamond became the oldest artist to have a US number one, the record was previously held by Bob Dylan in 2006 with 'Modern Times'. via thisdayinmusic.com

Neil Diamond retires from touring due to Parkinson's Disease.
***

Extend adolescence to age 24? I don't f*cking think so.

But now it seems that the push to delay adulthood has extended to medical professionals. Writing in the medical journal Lancet, Dr. Susan Sawyer and other researchers opine that biological information and social trends suggest a need for adolescence to continue into an individual's mid-twenties:

"Arguably, the transition period from childhood to adulthood now occupies a greater portion of the life course than ever before at a time when unprecedented social forces, including marketing and digital media, are affecting health and wellbeing across these years. An expanded and more inclusive definition of adolescence is essential for developmentally appropriate framing of laws, social policies, and service systems. Rather than age 10–19 years, a definition of 10–24 years corresponds more closely to adolescent growth and popular understandings of this life phase and would facilitate extended investments across a broader range of settings."
***

The King of Beers is no longer king. Dilly Dilly that.
***
Last night I was going to touch upon the NFL and their politicization and bastardization of Vets and the American flag. However, Ace did a bang up job covering it Tuesday afternoon.
If you go to read it later please don't comment on or you face the possibility of being banned. Just don't post on old threads.
But, there was a time in the NFL that patriotism wasn't objected to. Meet Maurice "Footsie" Britt.

The world of sports is often said to serve as but a shadow or reflection of war. There are physical rigors, stressful scenarios, and often the need to pit man against man in a battle for victory. But occasionally, that shadow meets reality, and an athlete excels not only in the field of sport but the field of battle.

Such was the case for a man Arkansas is proud to claim as one of their own, Maurice "Footsie" Britt. Known for his size 13 shoes which partially led to the nickname "Footsie" growing up, Britt was a physically dominating man who would take his athletic ability from High School to the University of Arkansas, to the Detroit Lions, and all the way to Italy in World War 2.
Rodger Goodell of the NFL and Mark Murphy of the Green Bay Packers aren't worthy to wash his jock strap let alone say they belong in the NFL.
***

So, I wonder if our resident fly fisherman/fishing guide Moron could help out this Sconnie Cheesehead?
***

Take a peak at chain migration.

Somali family reaches milestone — welcomes 150th member to Canada

It started 20 years ago when Marcus Askar fled civil war in Somalia and found refuge in Winnipeg
***

Genius Award or Twitter Chuckle? You decide. h/t fastfreefall via Twitter.
***
There is drunk and then there is Genius Award Winning Drunk.

Rahway's fire chief is accused of driving while so drunk that he urinated and vomited on himself on his way home from a party.

Jackson police charged William R. Young Jr., with driving while intoxicated on Nov. 11 after callers to dispatch reported he had almost hit a bus and a wall, according to a police report.
***
Too good of a story to hang onto to Saturday's Ace of Spades Pet Thread. Tonight's Feel Good Story of The Day.
***
Tonight's ONT has been brought to you by The Shopping List.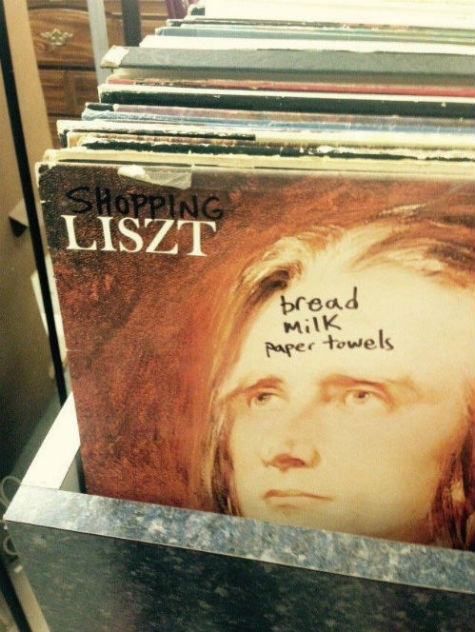 Notice: Posted with permission by AceCorp, LLC. String/finger some assembly required. Yeah we accept those reminders.

posted by Misanthropic Humanitarian at
10:02 PM
|
Access Comments