« Meghan McCain to Ana "Bob Menendez Is Family" Navarro: It's Kind of Hard to Understand Why You Still Claim to be a Republican
|
Main
|
The Morning Report 1/23/18 »
January 22, 2018
Monday Overnight Open Thread (1/22/18 )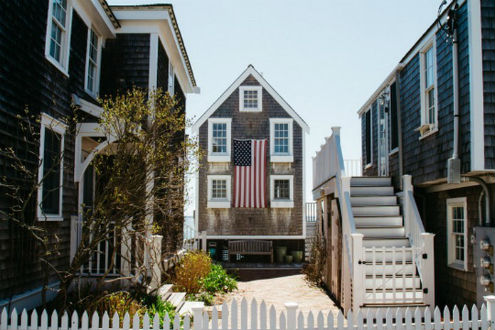 (Probably in violation of some HOA rule)
***
Quotes of The Day
Quote I

I believe in immigration reform. What if I persuaded my caucus to say I'm going to shut the government down, I'm going to not pay our bills unless I get my way. It's a politics of idiocy, of confrontation, of paralysis."Sen. Charles Schumer (Hypocrite-New York)

Quote II

"What they [Republicans] are saying to the American people tonight is 'maybe we have lost the presidential election, maybe we've lost seats in the Senate and in the House. It doesn't matter! We can now bring the government to a shutdown–throw some 800,000 hard working Americans out on the street, and we are going to get our way no matter what."Sen. Bernie Sanders (Hypocrite-VT)

Quote III

"Today is a terrible day. A terrible day for the millions of working families in this country. . . . A terrible day for millions of people who just want to get on with their lives and not have Congress cost them even more money."Sen. Elizabeth Warren (D-MA)

Quote IV

"In rare circumstances, the aggravated nature of the crime alone can provide a valid basis for denying parole, even when there is strong evidence of rehabilitation and no other evidence of current dangerousness."Gov. Jerry Brown (D-CA)
***

Let me tell you how it will be.There's one for you, nineteen for me.'Cause I'm the taxman, yeah, I'm the taxman. The State Motto of California.
***

Girls will be boys, and boys will be girls. It's a mixed up, muddled up, shook up world. Just ask the NHS.

Women who identify as men are not being routinely offered potentially life saving NHS screening for breast and cervical cancer, amid fears it might offend them it is claimed.

However men living as women are being invited for cervical smear tests even though they do not have a cervix, an official guidebook states.
***
Do you think Christ had the United Nations in mind when he said? Why do you look at the speck of sawdust in your brother's eye and pay no attention to the plank in your own eye?

Why we still house and bankroll this culturally and morally corrupt organization, I'll never know.
***

Malicious compliance or what our betters think of you.
***

Will the flu be detected before you are struck with it? AI may diagnose flu before it strikes.

A study published in the journal Proceedings of the Royal Society B took 16 healthy volunteers and injected them, at different times, with both a placebo and a type of E. coli bacteria that causes flu-like symptoms. The volunteers, who did not know which injection they had just received, were photographed two hours after each shot. These photographs were then shown to 62 participants who were asked to judge whether the person in the picture was healthy or sick. These participants had to make the judgement after only viewing the photo for five seconds.
Will trips to Walgreens or CVS be a thing of the past? In the future you could use 3D printing to make your own drugs.

Forget those long lines at the pharmacy: Someday soon, you might be making your own medicines at home. That's because researchers have tailored a 3D printer to synthesize pharmaceuticals and other chemicals from simple, widely available starting compounds fed into a series of water bottle–size reactors. The work, they say, could digitize chemistry, allowing users to synthesize almost any compound anywhere in the world.

"It could become a milestone paper, a really seminal paper," says Fraser Stoddart, a chemist and chemistry Nobel laureate at Northwestern University in Evanston, Illinois, who was not involved with the work. "This is one of those articles that has to make [people] sit up and take notice."
***
Jonah Goldberg of National Review is usually one of those unfunny Faculty Lounge Conservatives. Every once in a while, Goldberg portrays a sense of humor. Even if it is on Twitter.
***

A feminist with an agenda (oxymoron) attempts to corner comedian Bill Burr. She failed big time.
***

The Apple iPhone battery controversy continues. South Korea prosecutors looking into criminal behavior.

Add the Seoul Central District Prosecutors' Office to the growing list of government units around the world that are investigating Apple over the reduced performance of iPhones with older batteries inside. The company's poor messaging about an iOS update intended to prevent unexpected shutdowns — a change that required throttling the processor and slowing performance of iPhones with chemically-aged batteries — led to widespread controversy and customer frustration late last year.
***
The ONT Musical Interlude
January 22, 1994, American actor and singer Telly Savalas died of prostate cancer aged 72. He scored the 1975 UK No.1 single 'If'. Played Lt. Theo Kojak a bald New York City detective in the television series Kojak, with a fondness for lollipops and whose trademark line was "Who loves ya, baby?" via thisdayinmusic.com
The country that gave us the Beatles, The Kinks and Stones to a #1 hit for Salavas. WTF?
***
January 22, 1960, Born on this day, Michael Hutchence, vocals, INXS, (1988 UK No.2 & US No.1 single 'Need You Tonight'). 1987 album 'Kick' has sold over 10m copies in the US alone and features four Top 10 singles; 'Need You Tonight,' 'Devil Inside', 'New Sensation,' and 'Never Tear Us Apart.' Hutchence was found dead in his hotel suite in Sydney on 22nd Nov 1997 age 37. Hutchence body was found naked behind the door to his room, he had apparently hanged himself. via thisdayinmusic.com
***
When life hands you snow, make snow men snow cars.
***
The Fashion World keeps up with its lunacy. Men are pigs and dogs.

Paris men's fashion week began in earnest Wednesday with two collections showing what dogs and pigs men can be, as the industry reels from a new sexual harassment scandal. French designer Julien David sent out his models wearing dog's heads, from a macho, man-spreading Doberman to an intellectual whippet and a splayed poodle in dungarees.
***
We do live in interesting times. The Far Left nibbles around the edges of the Left.

Speaking at the University of Michigan on the apparent benefits of life in the Chi post-graduation, Emanuel's storied poise was dealt a blow by protesters scornful of his controversial plan to spend $95 million on a new police academy on the city's West Side.

A 45-second video is making its way across the Twitter-tinged ether of the internet showing Emanuel's composure slip when presented with the opposition.

Two protesters in the crowded Ann Arbor auditorium interrupt Emanuel's scripted remarks by shouting:

Money for kids, not for cops, no cop academy!

The protesters also note that Chicago is "$600 million in deficit," in an apparent attempt to highlight the controversial nature of massive spending on behalf of Chicago's notoriously corrupt police force.
***

Whiskey made her frisky and a Genius Award Winner.
***
Quite the grandson. Tonight's Feel Good Story of The Day.
***
Tonight's ONT has been brought to you by Stud Sensors.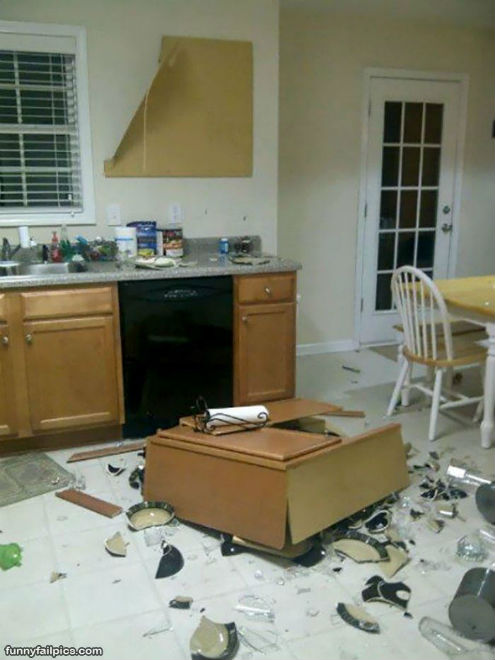 Notice: Posted with permission by AceCorp, LLC. No, this is not Ace's kitchen.

posted by Misanthropic Humanitarian at
09:58 PM
|
Access Comments